The earliest photo of "LuAnne". This is at about 7 1/2 weeks of age.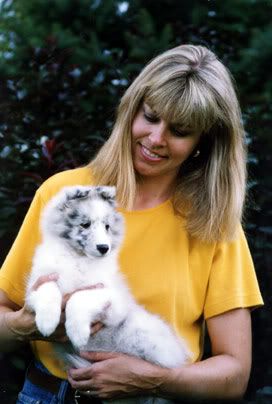 LuAnne at eight weeks. She was pretty special to us right from the start. Our first blue, and the smallest newborn we had that ever survived (2 1/2 ounces). She was so pretty even then...soft grey, pink belly, all the flash. Plus the outline; that was evident even as a tiny baby.
She was slower to mature, but so very elegant at 10 months of age at the Chicago National.
She's had an impressive record at the Specialties. Winning the CSSA National owner handled, BOS at the 2005 ASSA National under noted judge Tom Coen, handled by Rachel Pratt.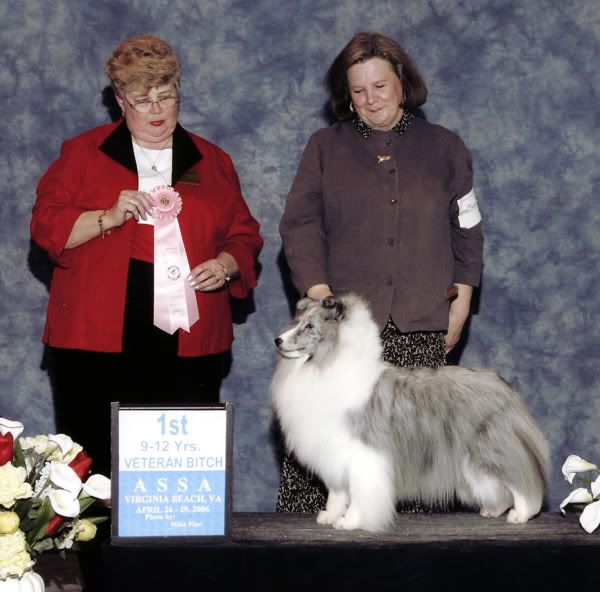 The following year, she won the Veteran Bitch class and an Award of Merit in her big 'spayed girl' coat. Handled by Julie Desy.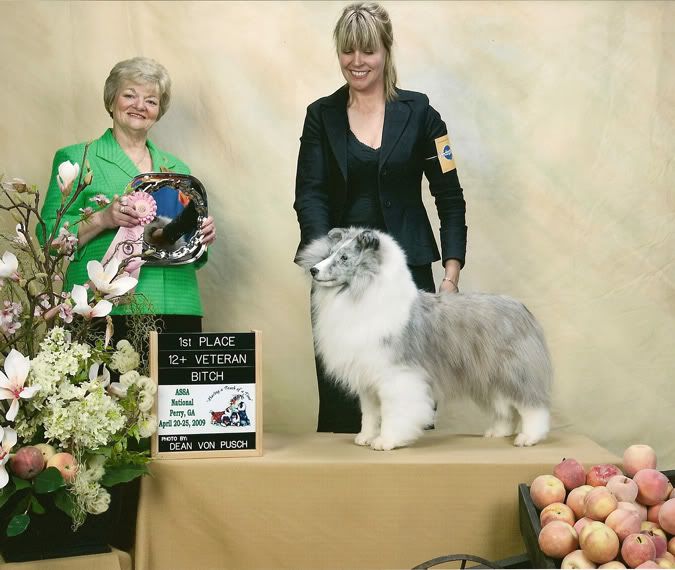 And three years later; once again winning the Veterans class, but this time the 12 Years and Over class and on to an Award of Merit. The response to our girl was overwhelming. I felt very privileged to be escorting our girl in the ring. My first time handling her at ASSA since the Chicago National when she was a baby! Thank you to Rachel Pratt, and Julie Desy and team for helping us with her hair!