I was sick a good part of last week and had a low grade fever. I had spent the day in bed Friday sleeping, hoping to have energy for when she gave birth. Well, it didn't do me much good as I was not feeling well at all by the time the puppies arrived. Luckily Pete stepped in and that Paris is such a good mother. All I had to do was record weights and remove dewclaws and then go back to bed.
There are 3 boys and a girl in this litter that was born Friday night. Two of the boys are bigger and then there are these two, the small darker boy with the blaze and the female which are quite a bit smaller. The female has actually lost ground to this boy who had the smallest birth weight. Now she is the smallest, so I'll be keeping my eye on her to make sure she is getting enough.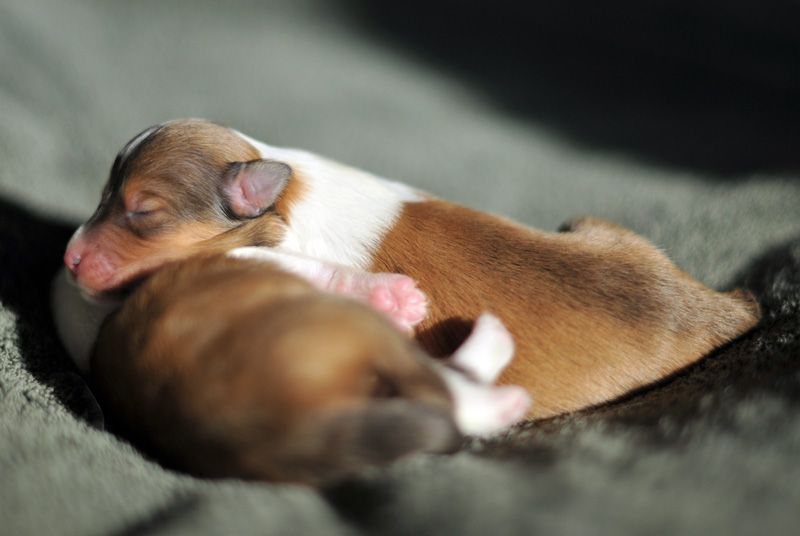 Holy narrow depth of field! Was trying out the 50mm f 1.4 lens for the first time, and was surprised at the result. The little girl is on top.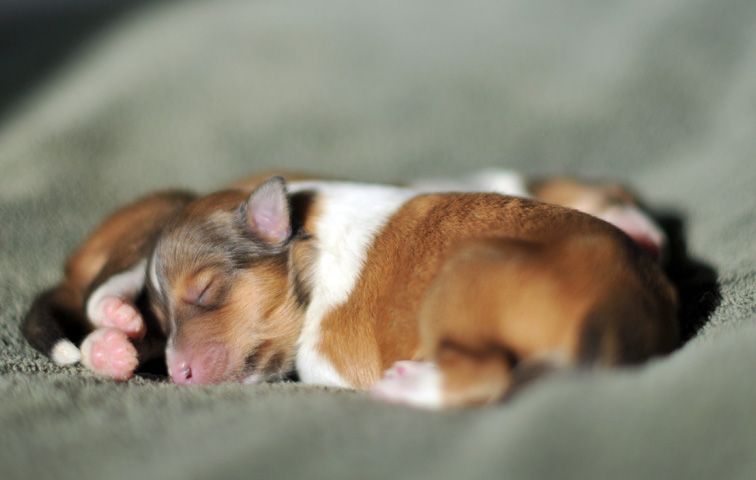 Settled down for a nap
Cute toes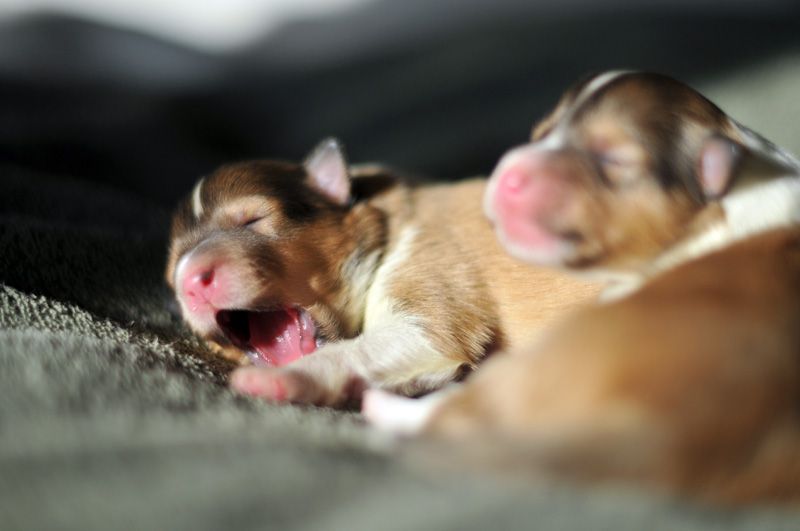 Now the two bigger boys. The fellow yawning is the largest at the moment at around 10.5 ounces. He has a half collar, with an extra splash of white behind his shoulder.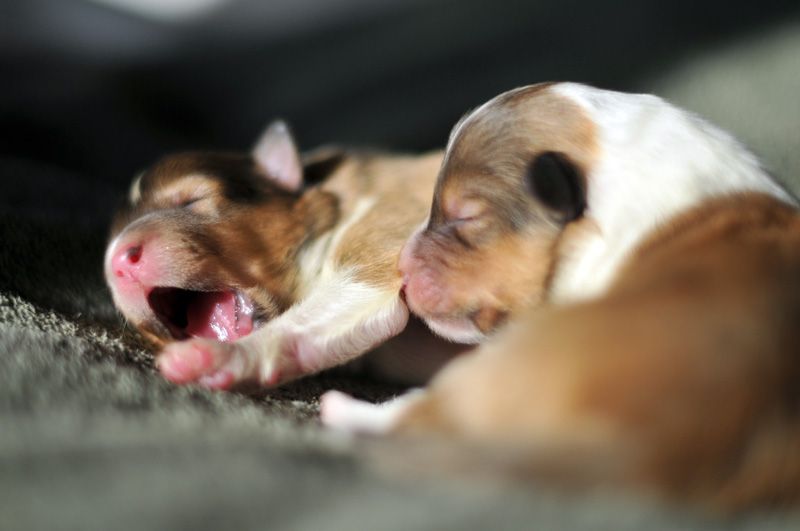 Sooooo sleepy!