Our usual pictures of the puppies with no hands in the picture didn't work with this little monkey. Too bad I couldn't have recorded a sound track when we were taking these shots as she was grunting and groaning the entire time! Just a wee bit of a complainer...I said to Pete that she takes after her "step-Mom"...he didn't catch on right away I was talking about myself!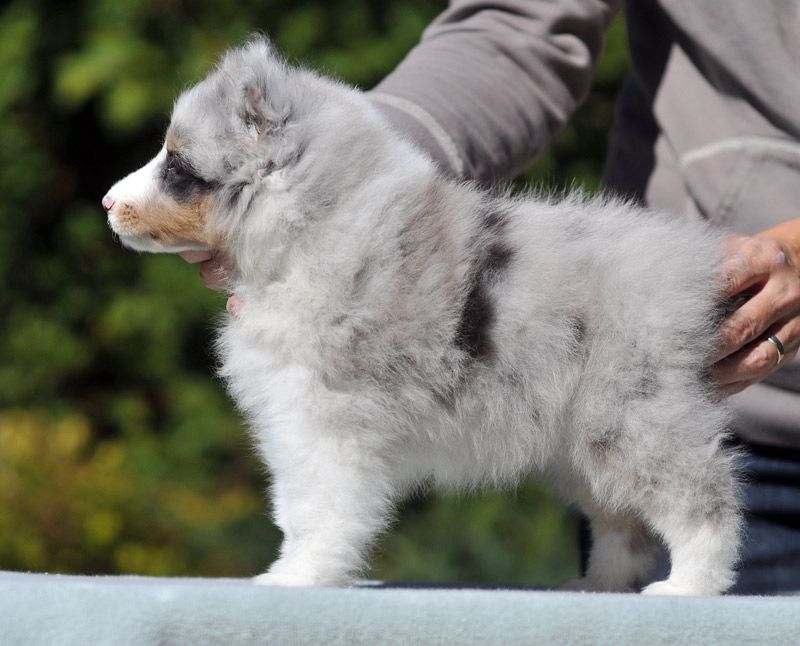 So she is 7 weeks less a day to be exact. If you go to the labels and click on Emma Pup, you can follow her progress from birth.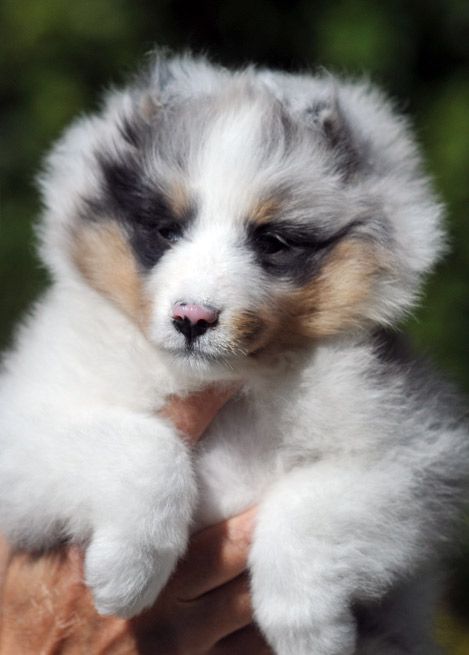 She is coming along very nicely. Her nose pigment will fill.