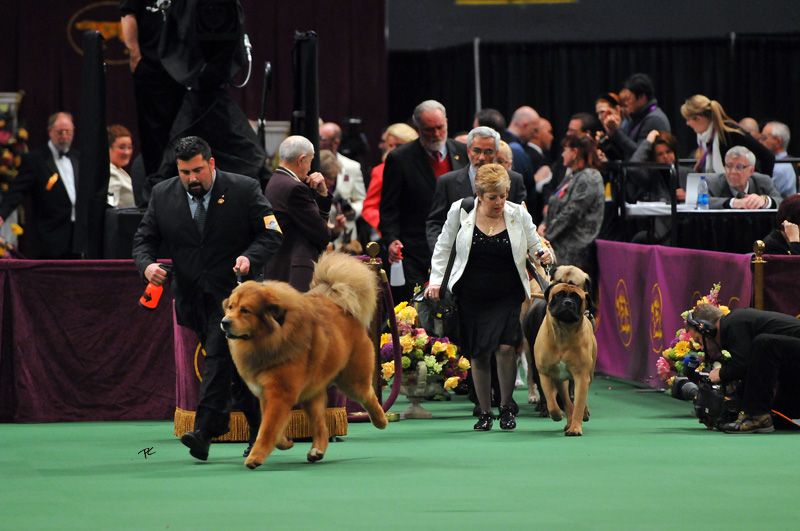 "May we have the Working Group please!" The huge Tibetan mastiff dwarfs a large Bullmastiff coming in the ring.
The judge Mrs Kimberly Meredith-Cavanna made quite a picture with her curls and velvet two piece outfit with a long flowing skirt. I would have tripped over it, but she managed to pull it off.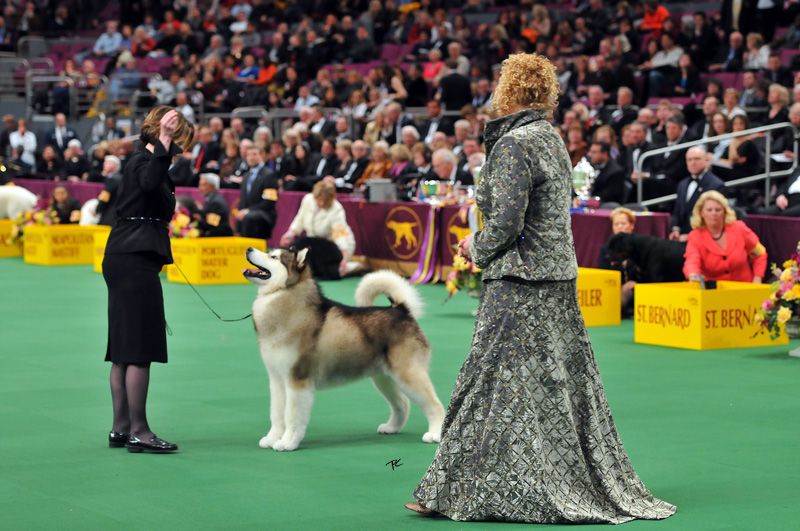 Alaskan Malamute Ch Sno Klassic Play The Game took Group 4th. This was such a charming dog; his tail was wagging constantly.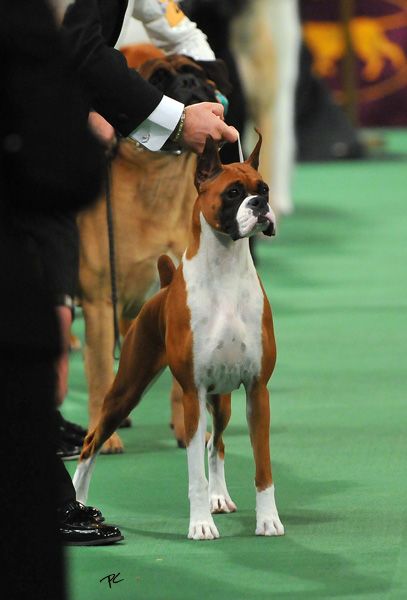 The very striking Boxer female Ch Winfall Brookwood Styled Dream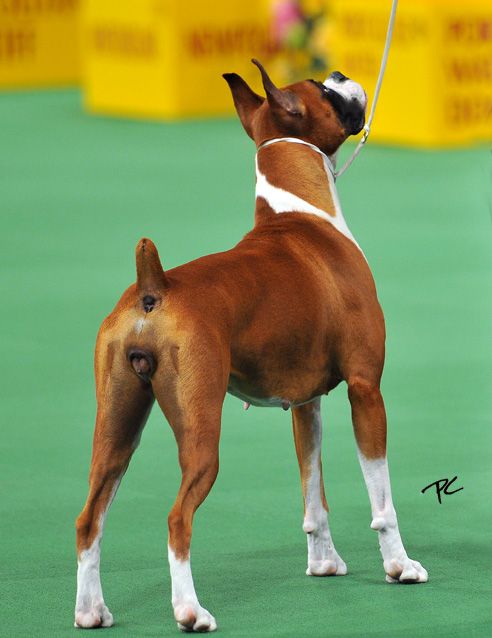 She took group second.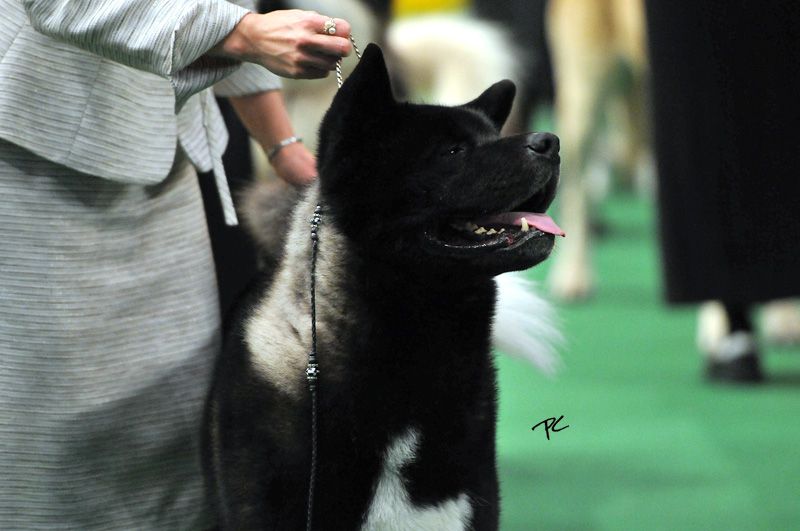 The Akitas are always so lovely to look at. This was Ch Sondaisa Seize The Moment.
Ch Meadow View Officer N A Gentleman in contrast with his handler who looks so polished!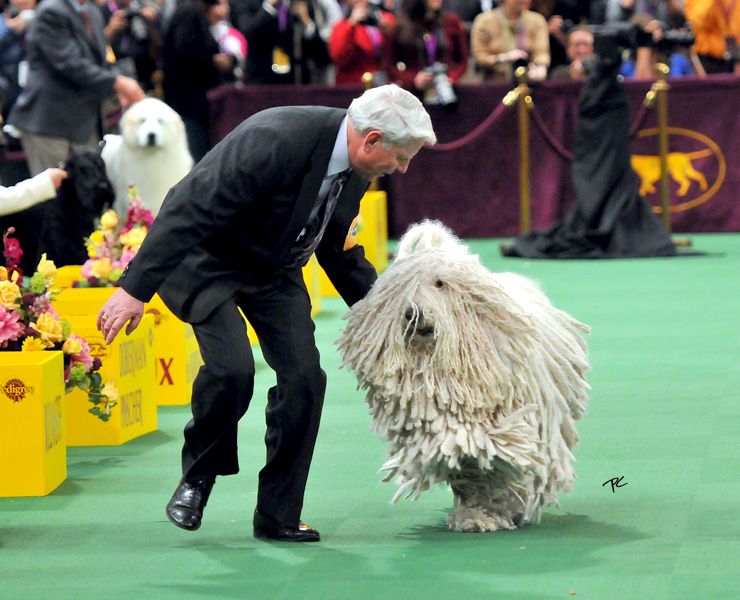 The Komondor is a showstopper but the maintenance of this coat must be a nightmare! I can't imagine how long it takes to wash and dry this dog...
St Bernard Alta Vista's Billion Kilowatt CD
Siberian Husky Ch Paragon's Red Red Wine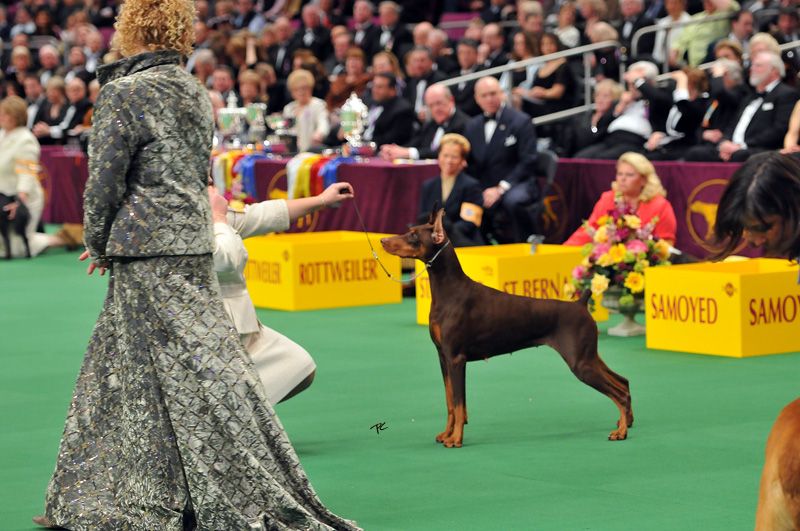 The Doberman Ch Allure Blazing Star Alisation was the #2 dog all breeds in the US last year (behind the Scottie) and she was so very showy. "CJ" and her handler had quite a bond. I love this sequence of shots...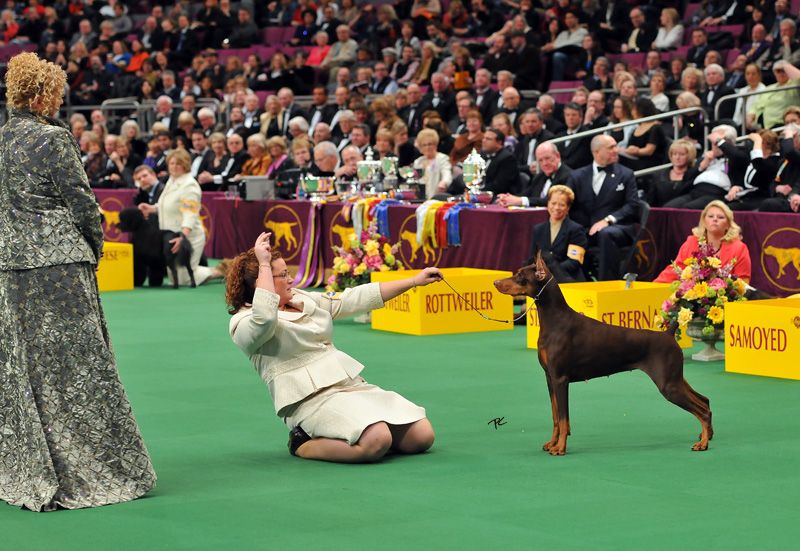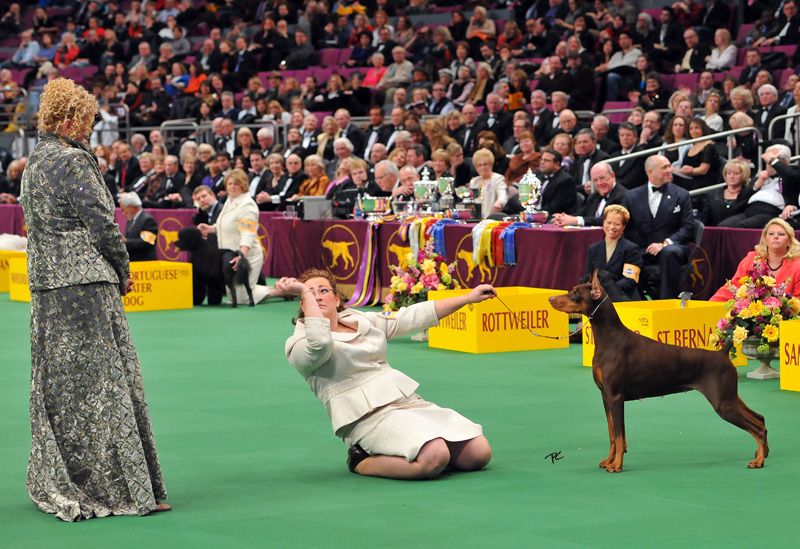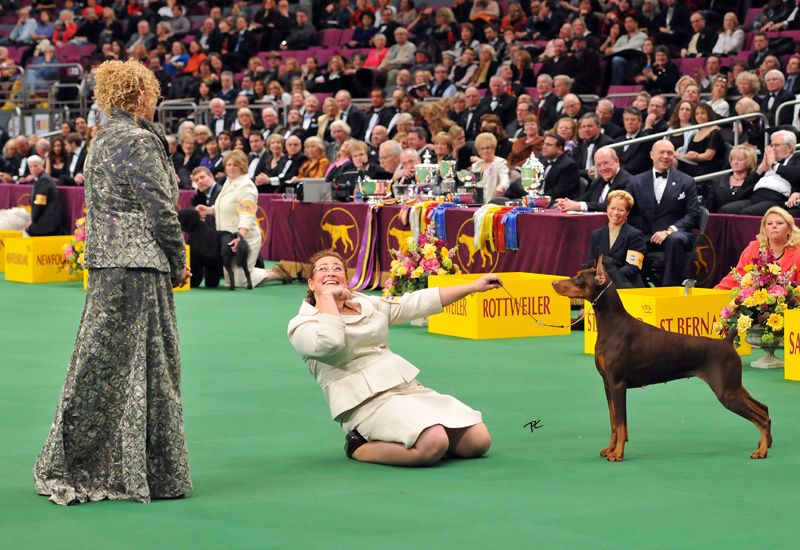 Too cute...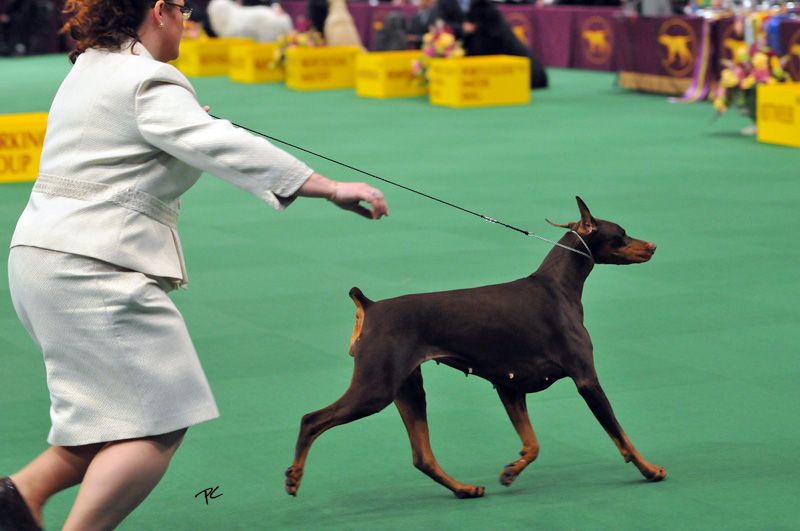 On the move...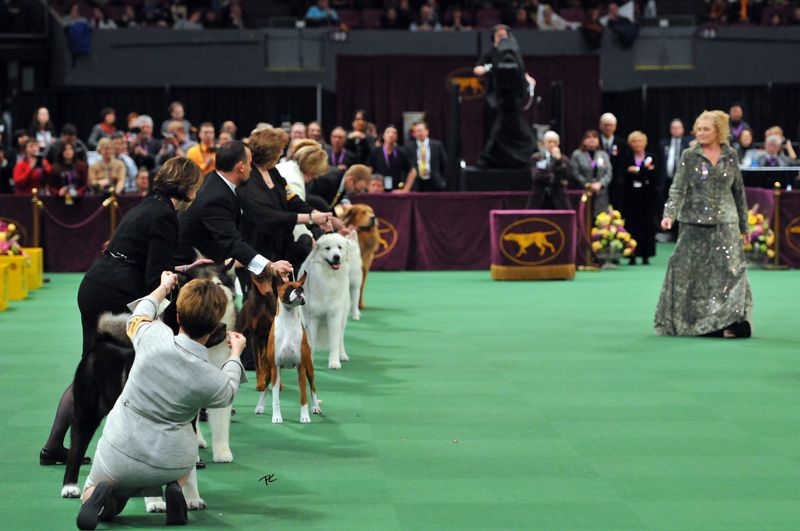 Final deliberations...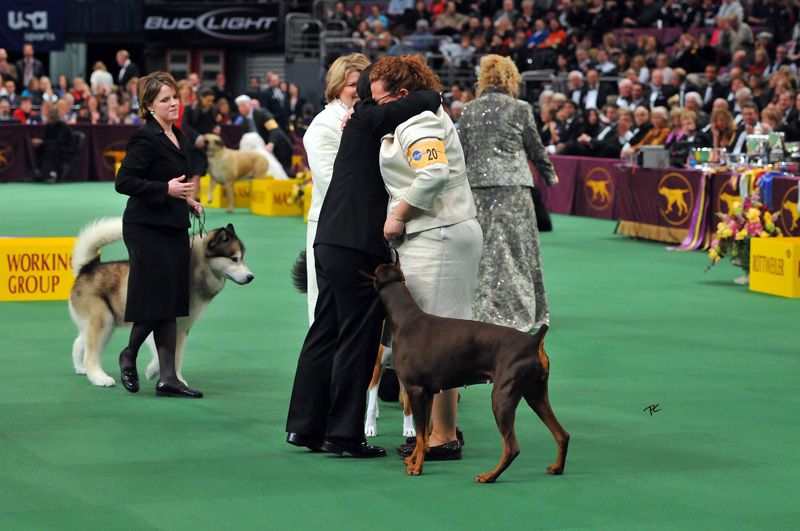 The group goes to the Doberman; an emotional win for the handler.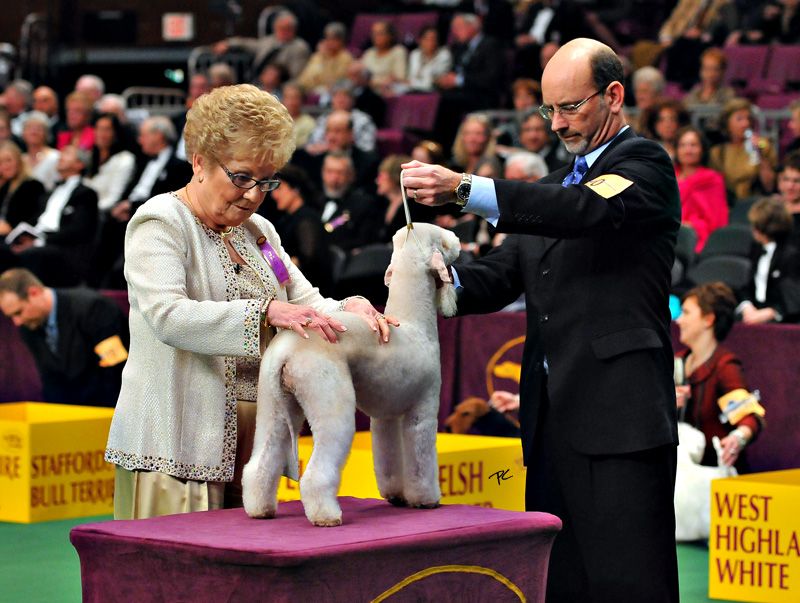 On to Terriers; Mrs. Loraine Boutwell goes over Bedlington Terrier Ch Boardwalk's Bling Bling