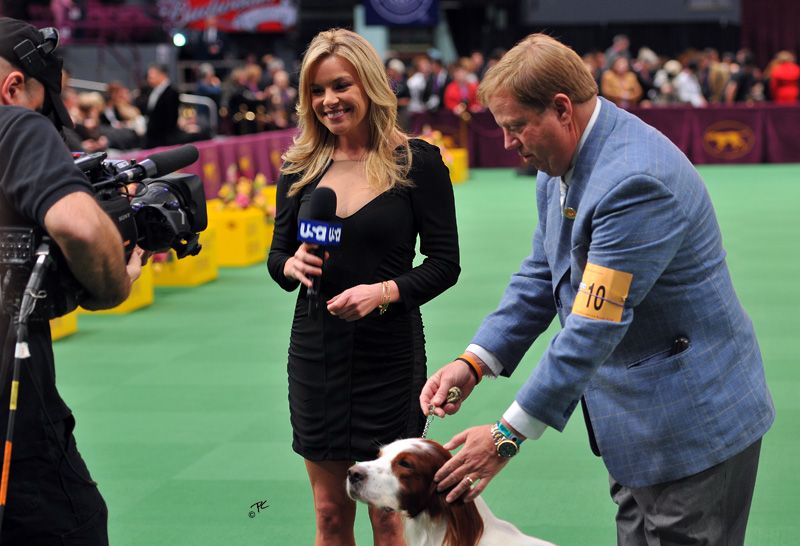 We missed judging of the groups on Monday night due to a dinner reservation. We have a little about that on our
travel blog
.
After watching some of the breed judging on Tuesday, we had dinner at Madison Square Garden and then got ready to watch Sporting, Working and Terrier Groups in anticipation for Best in Show!
This year was the first time Irish Red and White Setters where shown at Westminster. It got a special mention before judging began...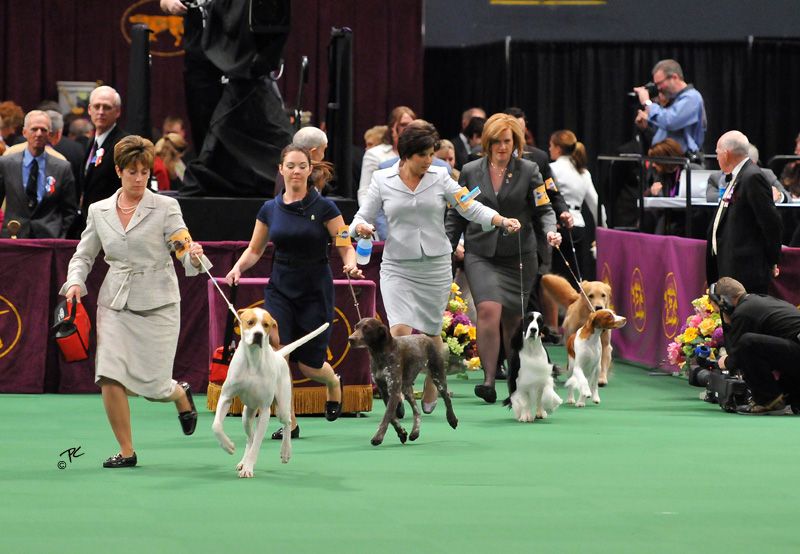 I love when the announcer welcomes the dogs to the ring. "Can we have the sporting group please!"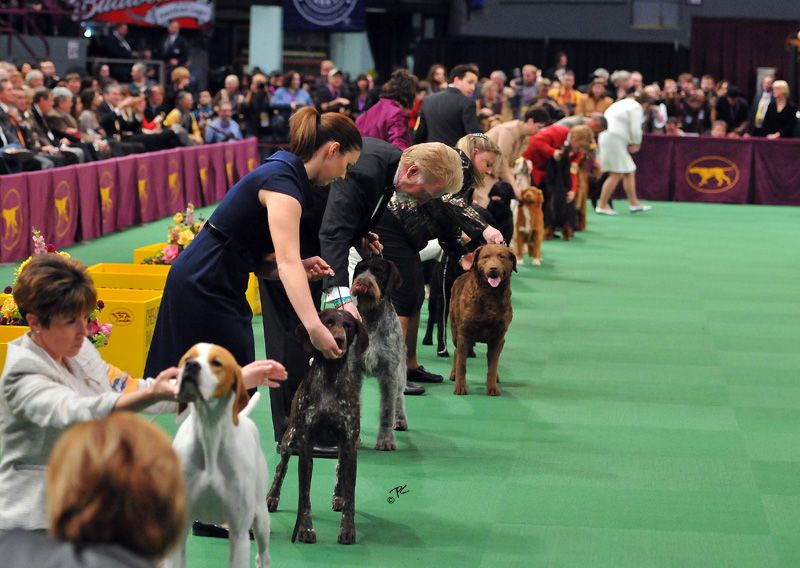 Pete stood for all three groups and Best in Show. He jostled with the paparazzi while I had a nice comfy seat with Geoff Browne and the Pedigree crew. I think he got some great pictures...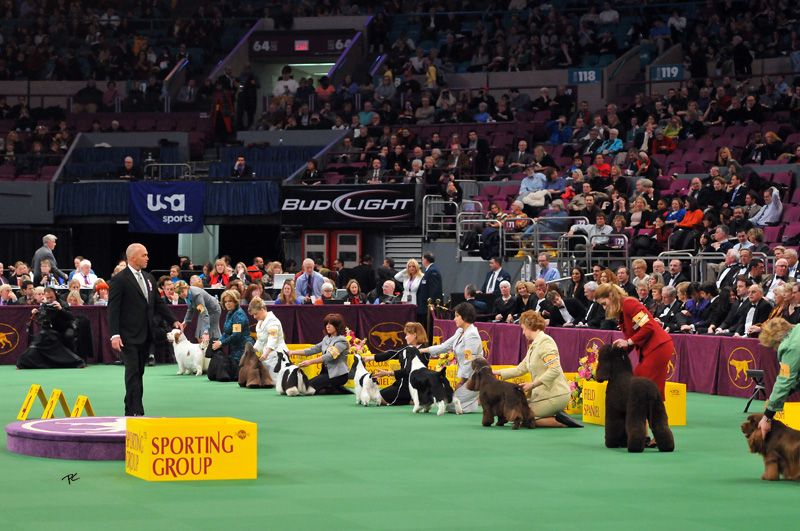 Judge Dr. Donald Sturz, Jr has a first look at the entries.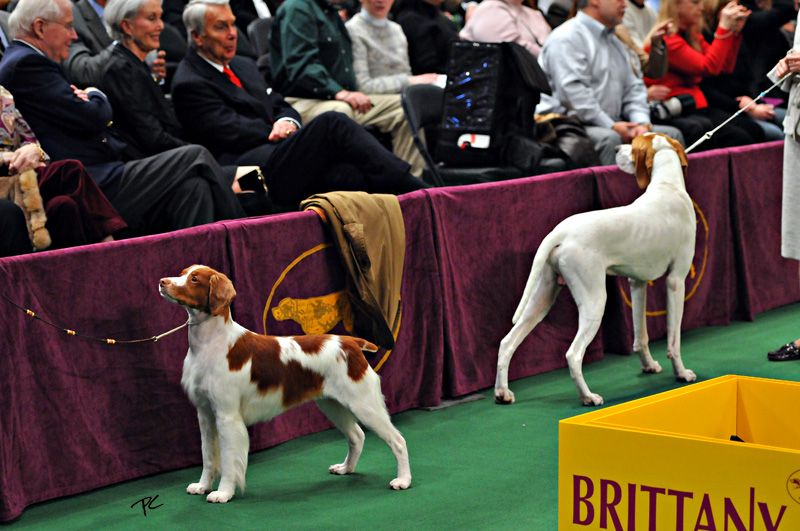 Brittany Ch Willowick Talltean and the Pointer Ch Bookstor Inherit The Wind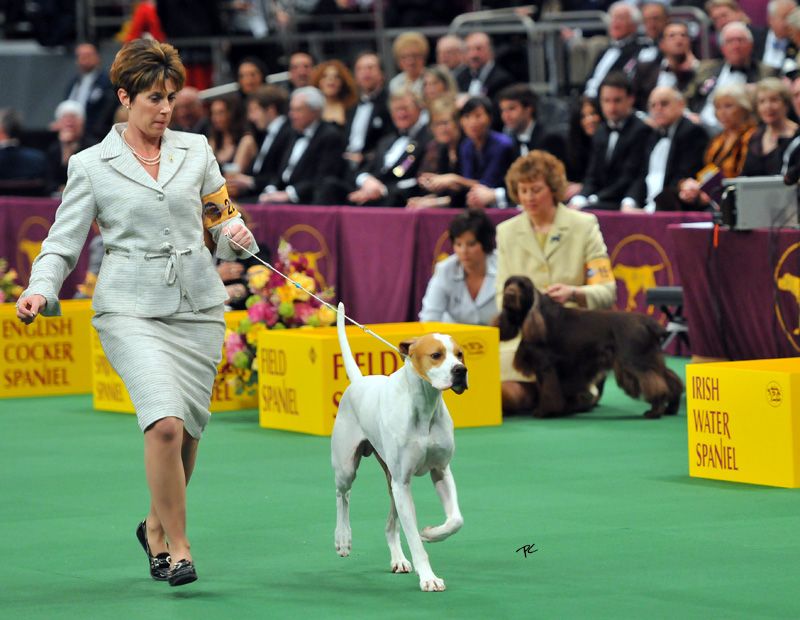 Pointer on the move...
Welsh Springer Spaniel Ch Heatherstone's Jopa Blue. This is the first Welsh I've seen with an undocked tail. Love this shot; he seems very joyous!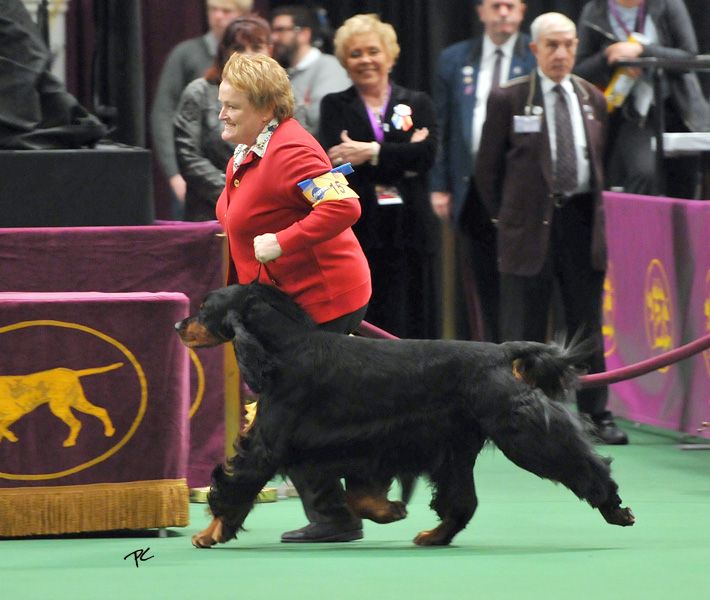 I loved this Gordon Setter (Ch Firethorn And Sandpiper Easy On The Eyes) and it was one of my favorites to win. He placed third in the Group.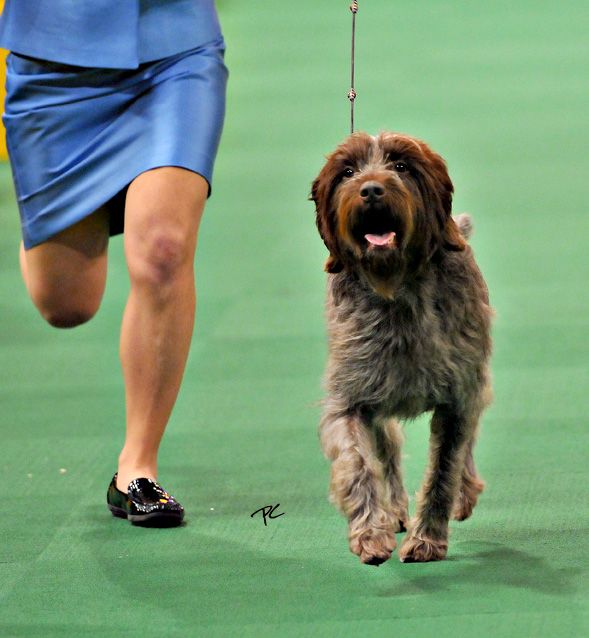 Ch Fireside's Spontaneous Combustion was another of my favorites. I don't know anything about Wirehaired Pointing Griffons, but I thought this was a very sound dog with a great attitude. He didn't win either...but I believe he made the cut.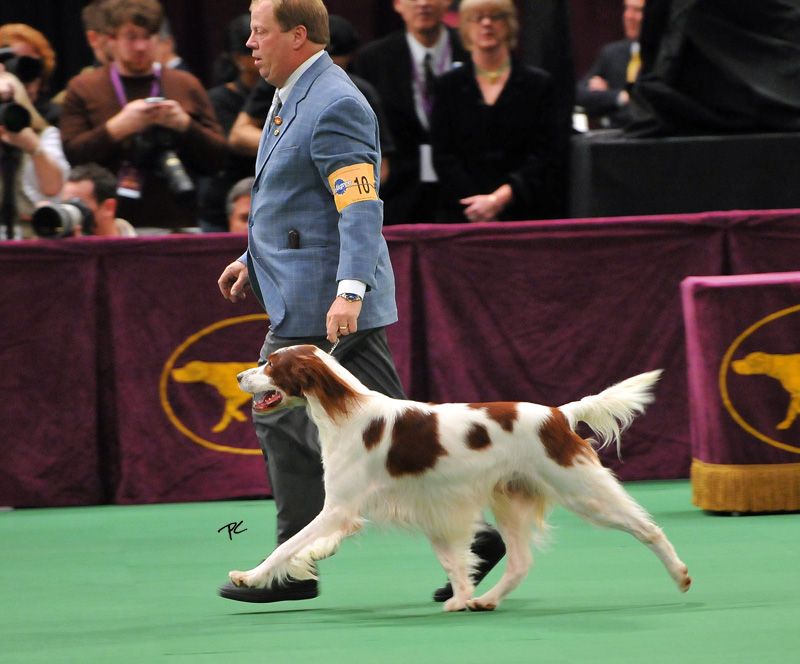 The Irish Red and White Setter, Ch Shireoak Caniscaeli Windsong on the move.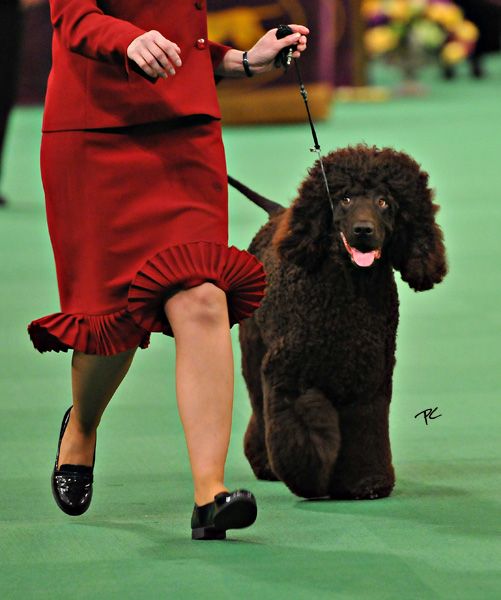 I love this shot too; it is so expressive! Irish Water Spaniel Ch Poole's Ide Got Water RN keeping his eye on his handler. He won Group 2nd.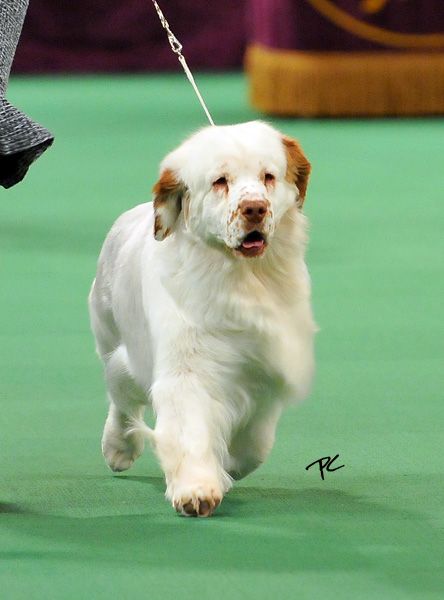 A lovely Clumber Spaniel female, Ch Clussexx See You Later Alligator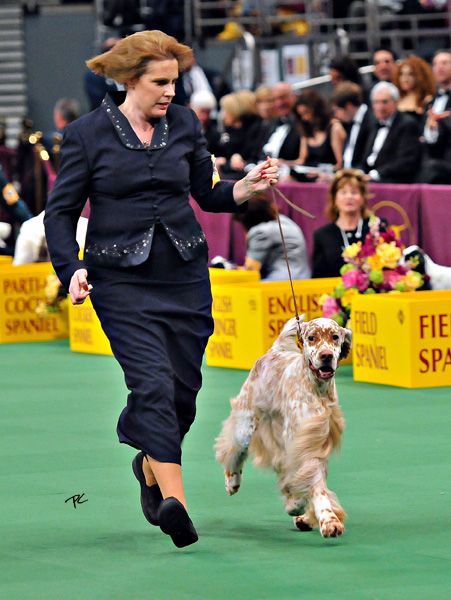 English Setter Ch Reidwood Red Alert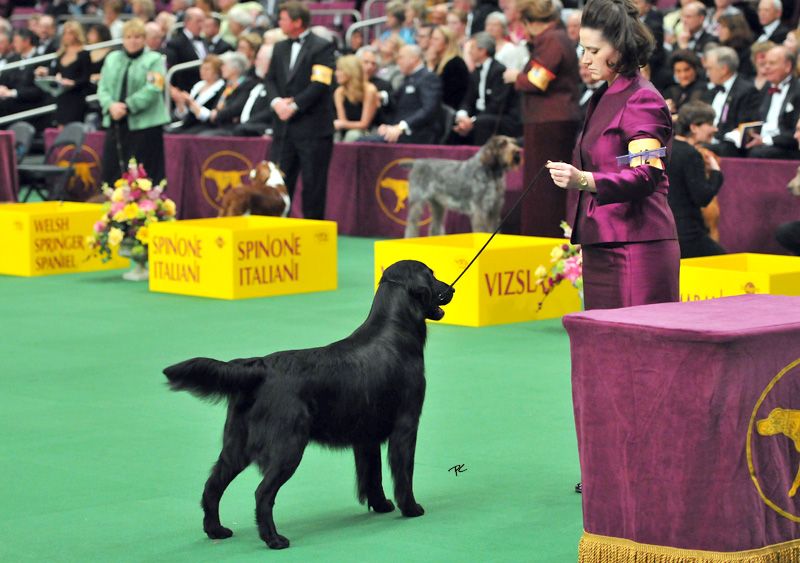 Flat-Coated Retriever Ch Quillquest Etched In Stone waiting to be judged.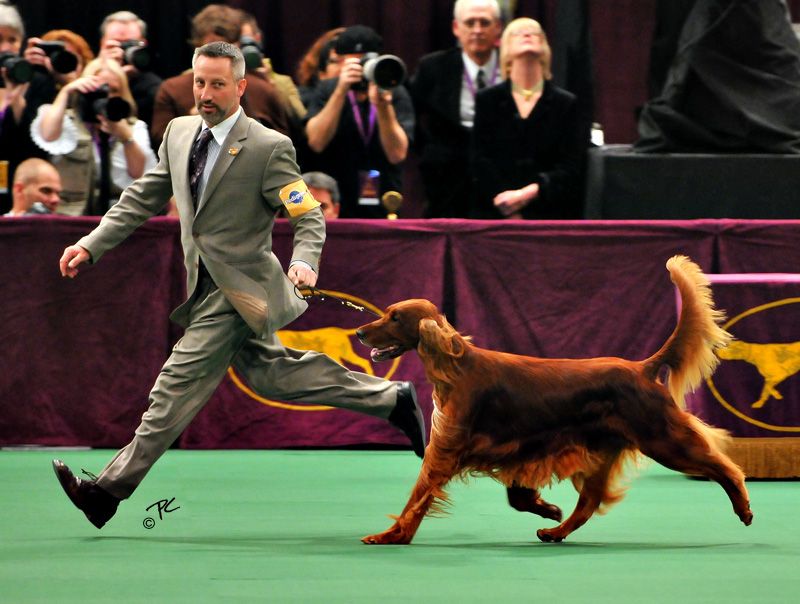 Pete took photos of all the Setters. Here is the Irish Ch Greengate Buzz Lightyear.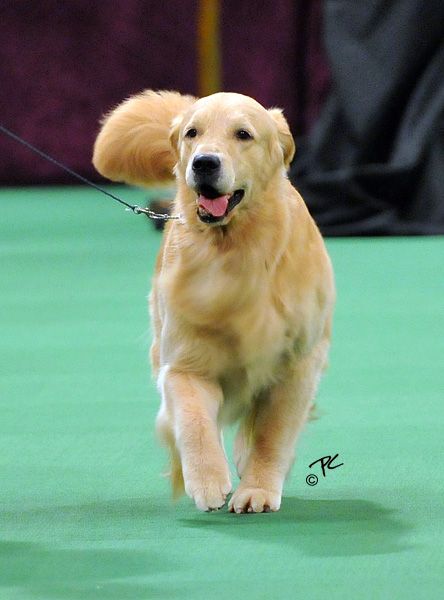 The crowd favorite, Golden Retriever Ch Toasty's Treasure Island. I was rooting for him too (he didn't even win a group placement)...darn.
This dog won; I didn't get it, but then I wasn't asked to judge! We all do anyway (don't we???), that is the fun of watching Westminster! I'll post the other two groups and BIS another day.