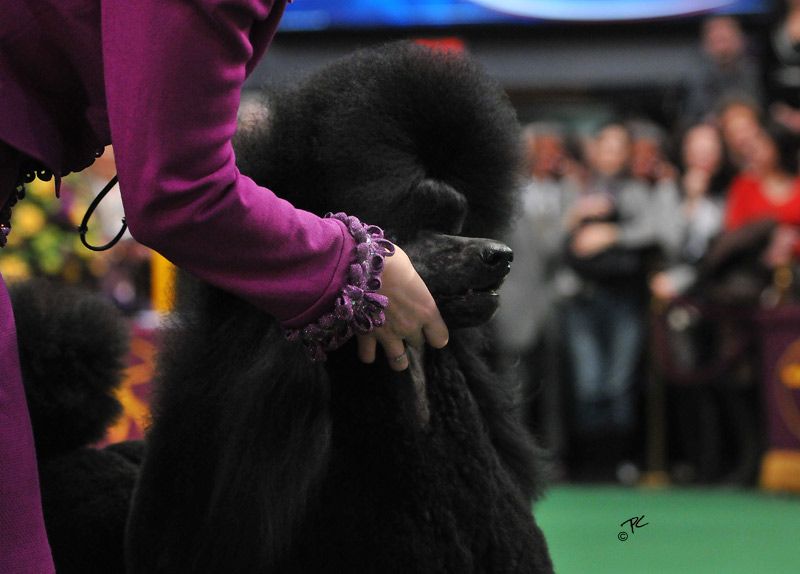 Last Monday we got to the show fairly early in the morning and the crowds were already three deep by the rings. We were incredibly fortunate that Lynda Torrance give us an available seat next to her by ringside and then later on Geoff Browne gave Pete a pass that allowed him almost unlimited access. He took loads of pictures and I have broken them down into different groups. These were the breed photos he took the first day. We didn't watch the Groups on Monday night as we had our fabulous dinner at Per Se (that is another blog entry slated for the travel blog). I think Pete took some wonderful pictures and I've chosen the ones that highlight the dogs...Here is Standard Poodle female Multi BIS Am/Can Ch Dawin Spitfire.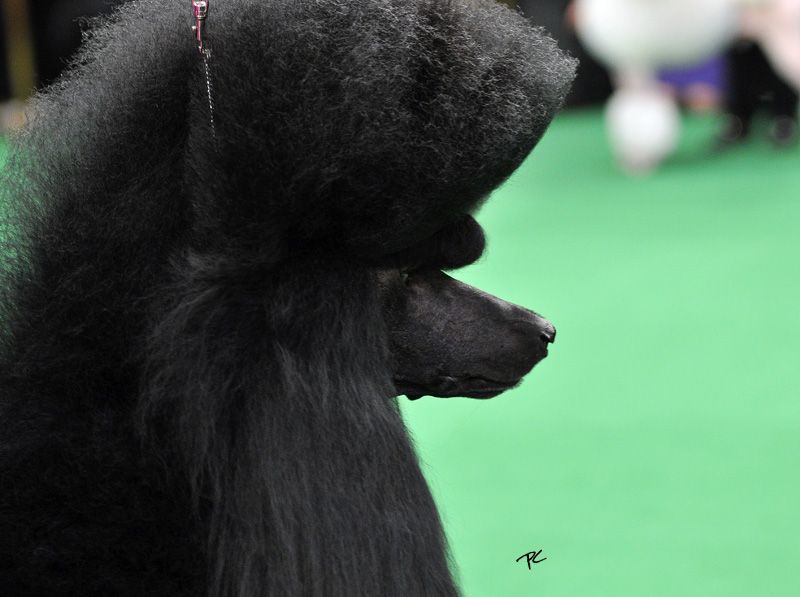 Multi BIS Am/Can Ch Dawin Spitfire (Best of Breed)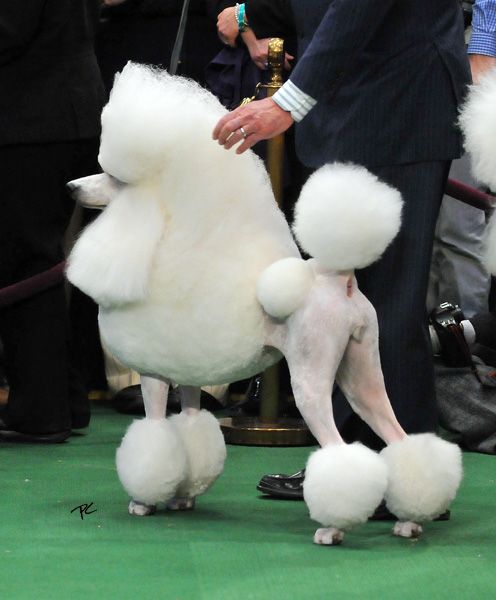 Standard Poodle: Ch Brighton Lakeridge Summer In Hampton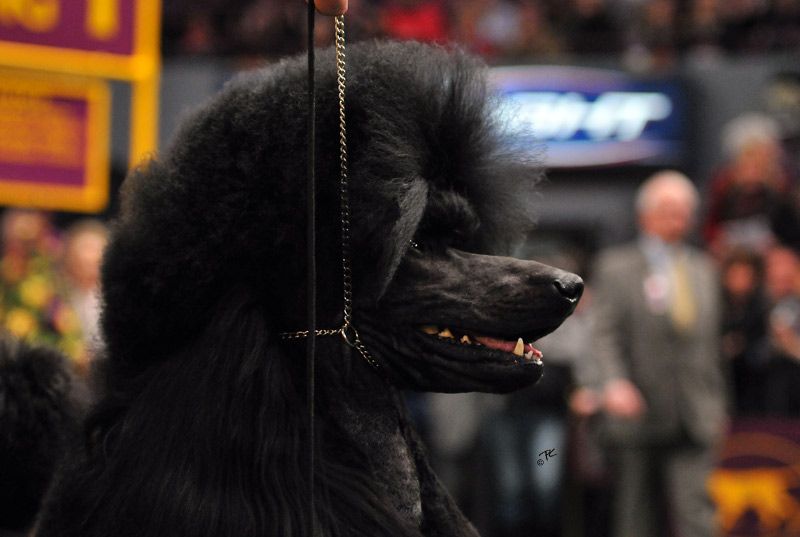 BIS Am/Can Ch Classique Scaramouche was Best of Opposite Sex (BOS)
Best of Breed Miniature Poodle: Ch Splash DiCaprio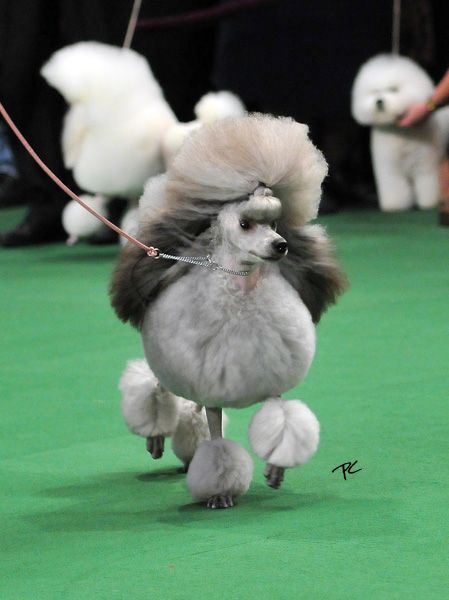 Miniature Poodle: Ch Poof's Divalicious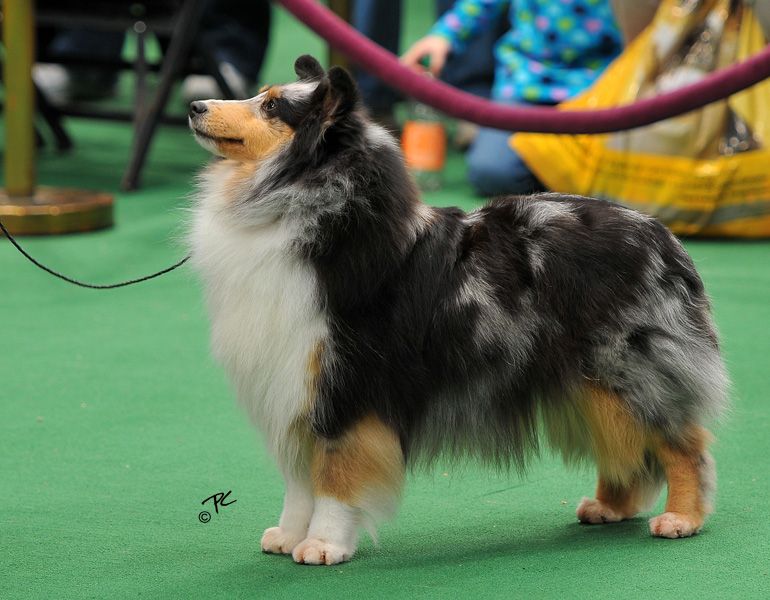 Shetland Sheepdogs were judged in the afternoon by Lynette Saltzman. There was a beautiful entry of Champions, it was a thrill to see. Here is Ch Suncrest Glitterati owned by Greg Speeks.
Ch Paray's Cirque Du Soleil owned by Tray Pittman & Joann Wixon & D Ann Clabby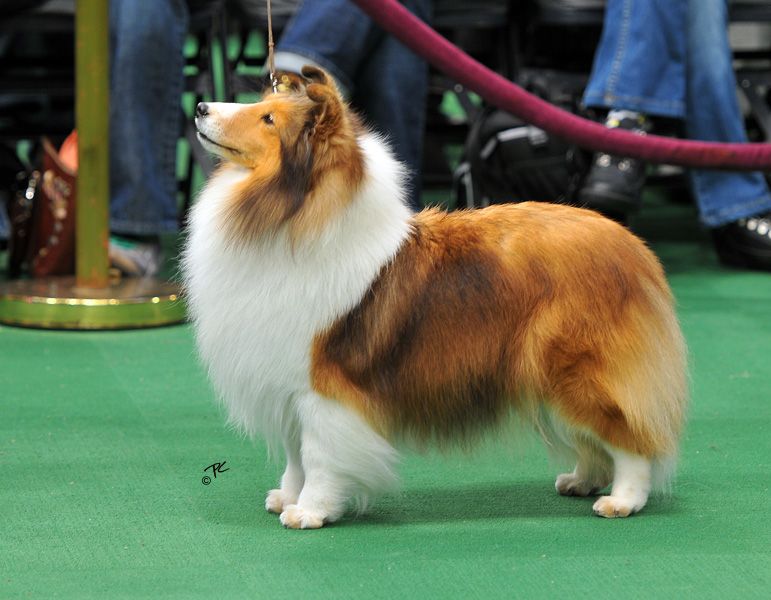 Am/Can Ch Shelhaven Rabbit Run Rhapsody owned by Constance & Megan Nelson & Karen & Robert Henley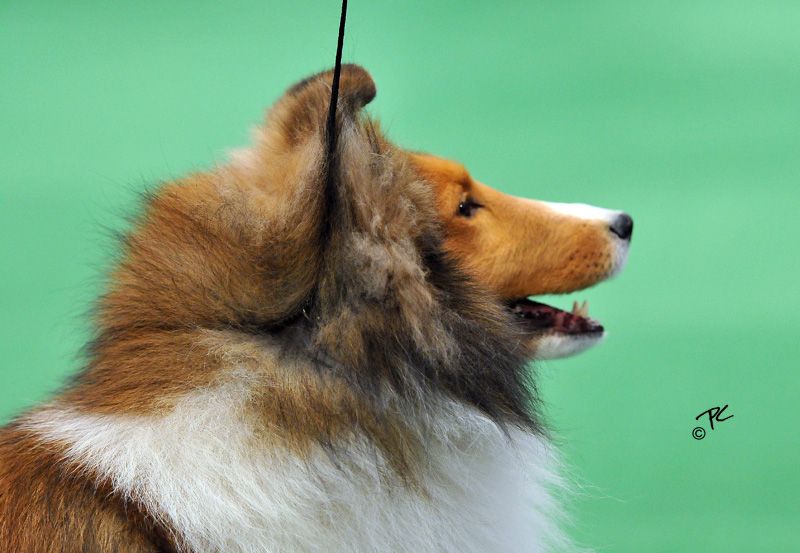 Ch Sunebank Broadway Bound: Owner Marni Sharoff and Wendy Mount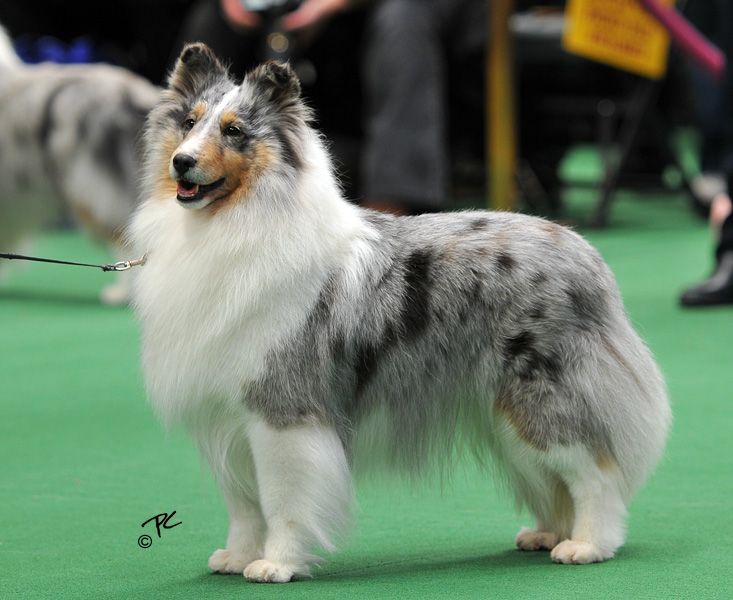 Ch Shadow Hill's Star Chaser, owned by Jane Hammett and Don Bright was Lynette's choice for Best of Breed (she also made the cut in the group).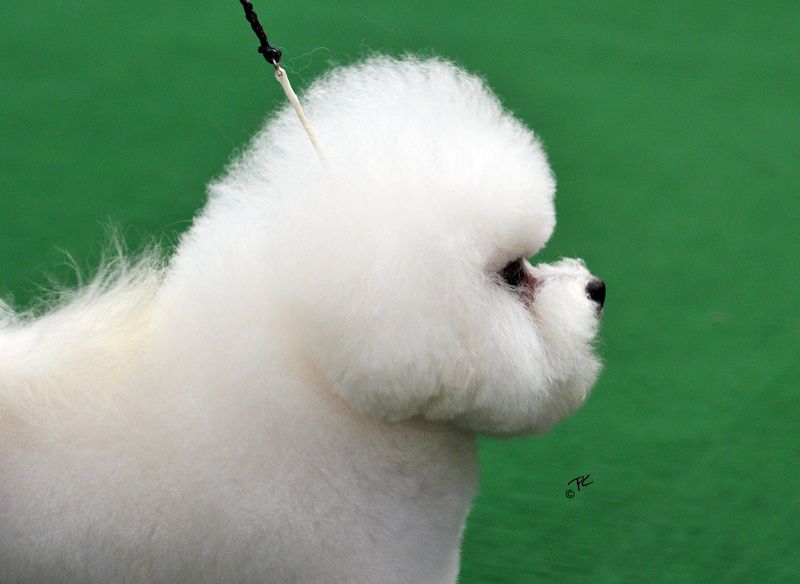 The darling Bichon Frise female Ch Paray's Rime Time owned by Laura Rosio and Martin Winston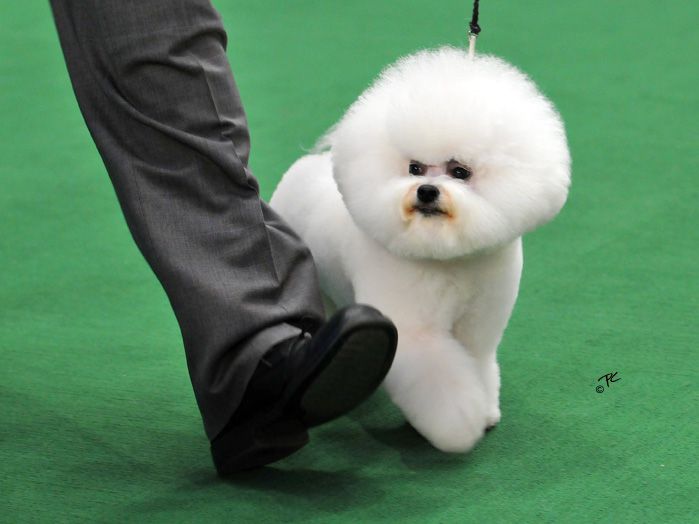 Ch Paray's Rime Time. She was shown by Paul Flores (Paray) to BOS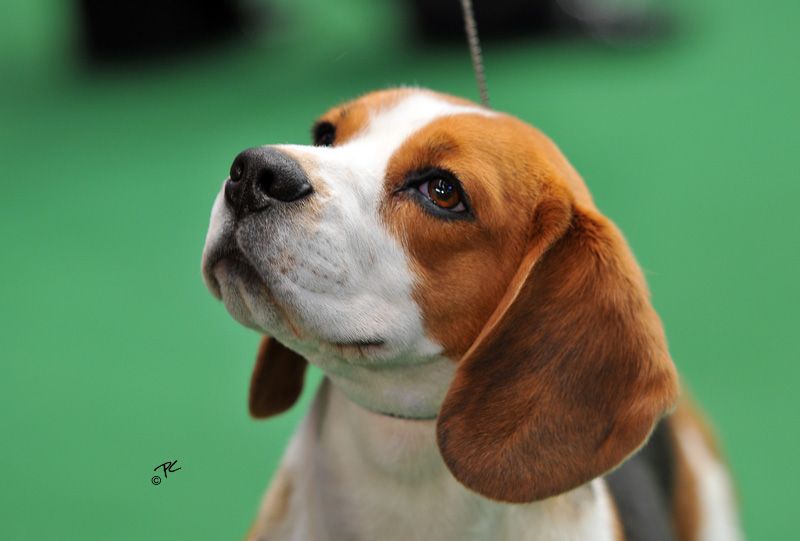 15 inch Beagle Ch Torquay Be Nice To Me (Canada's Top Hound last year) took BOS. He is owned by Gary & Lynne Benson & Marcelo Chagas & Marco & Allessandra Botelho and was shown by Will Alexander.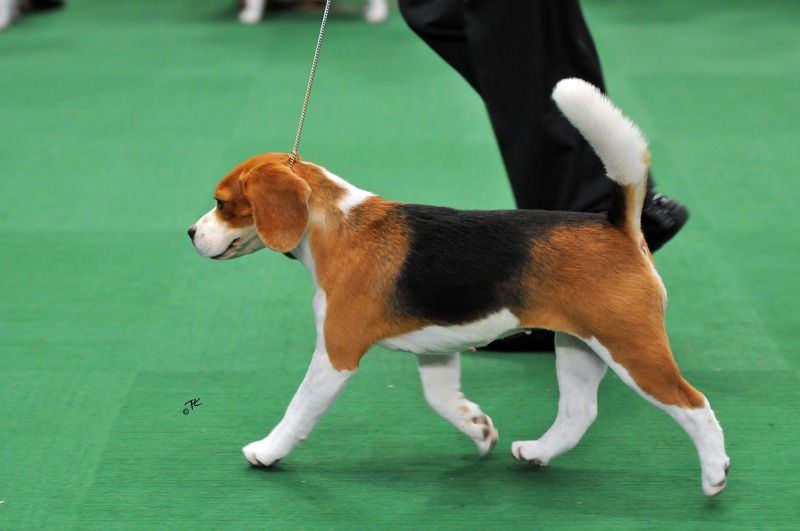 Best of Breed was littermate to the dog above. She is Ch Torquay Midnight Confession owned by Marcelo Chagas and MF & Alessandra Botelho.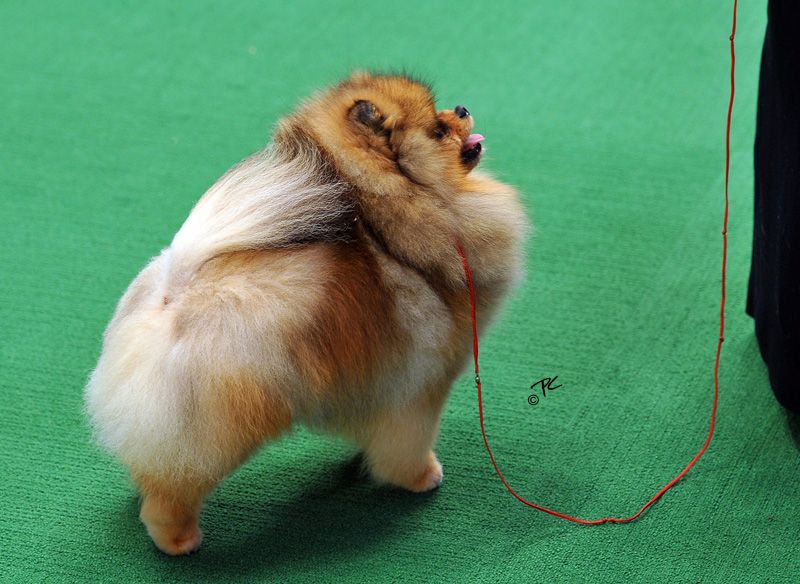 Pomeranians are one of my favorite breeds. They just happened to be in the ring where we had a seat. This is Ch Aphrodites Topo Gigio.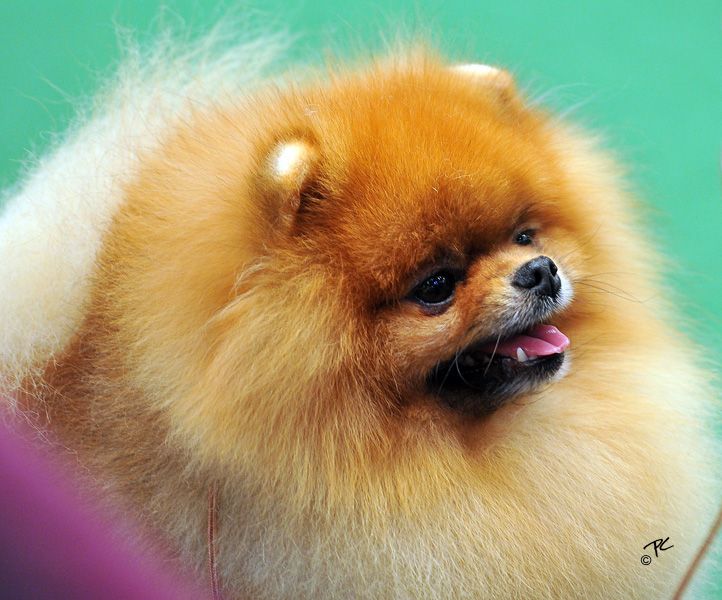 Ch Velocity's Shake Ur Bon Bon owned by A Margo Koga