I travelled to Syracuse with Bunny for the weekend to attend a grooming seminar given by Alan Waterman, a well known Poodle handler. It was a two day workshop, with the first day devoted to the puppy trim.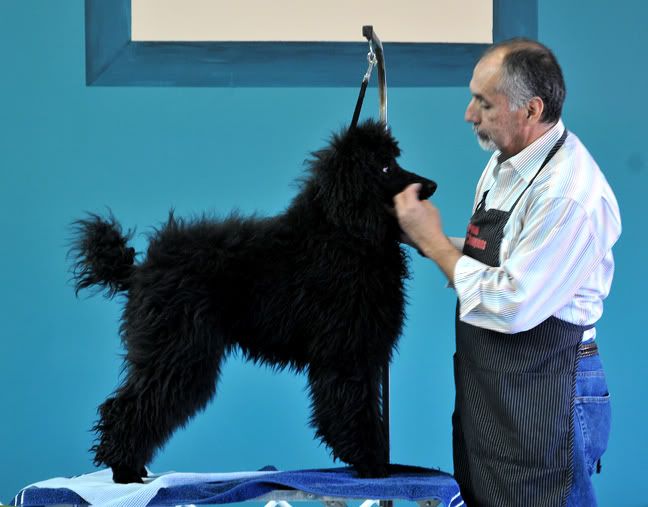 This was the puppy used for the demonstration. She'd never been scissored before...
This is pretty much the after photo...showing how to emphasize angulation in rear, to cut in the loin and belly area and also the neck and front legs. Alan did one side of her, and then we had to work on our puppies.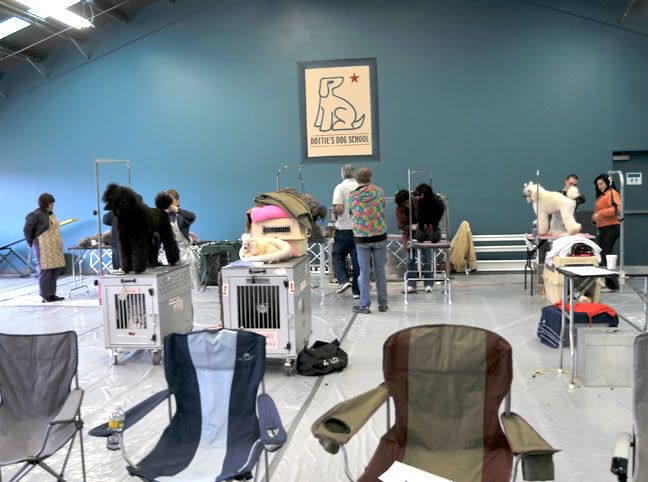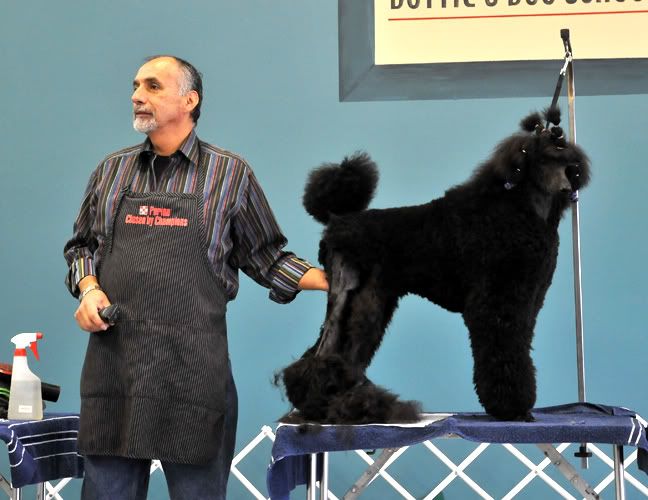 The following day concentrated on showing us how to put a Poodle into "pattern". In this case, the continental clip. Poodles must be shown in either the continental clip or the english saddle clip once they turn a year old. This girl had her birthday the week before, so she had to get her "big girl" trim.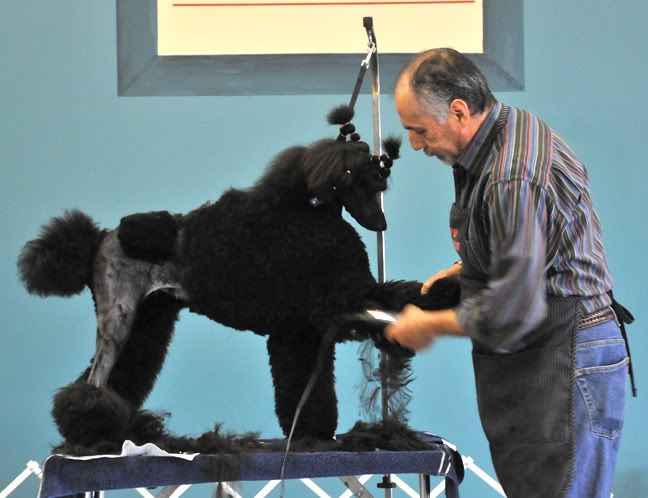 Roughing in the clip. and making the front bracelet...Alan starts off by making the pom-pom on the hip square and will round off the edges later.
The reasoning behind the elastics on the topknot are to keep the long hair away from the dogs mouth and eyes. This hair is later held with elastics and hairsprayed up to give height. The hair on the ears are likewise protected, but they go further by wrapping the hair and folding it up, so it doesn't drag on the ground, or get chewed off by the dog.
I didn't get any photos of Bunny at the seminar, and I joked she'd be coming home in a continental clip, but decided I needed the practice with scissoring. So it took me two days, and her hair kept getting shorter and shorter trying to even out the chop marks! Oops!!!

I just put her on the deck a few moments ago to show her new "do". A bit radical...and went a bit too short, but the good thing about hair is, it grows!