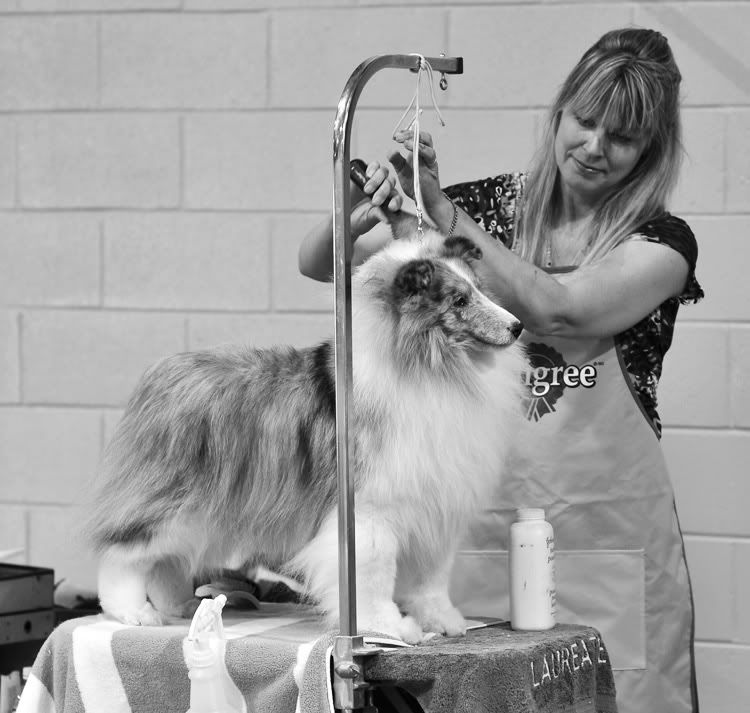 "LuAnne" enjoying the attention!

This was my first time showing our dogs at the National since 2003...and for the next one, I'll buy a new wardrobe. I could have been on an episode of "What not to wear"! Those that were there, know what I'm talking about; those that weren't too bad you missed the show! ha ha!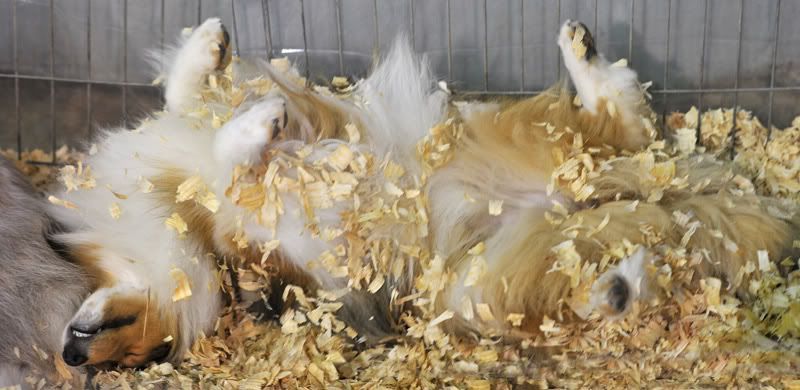 Cocoa lounging in the "hamster cage"! Stormy was helping cover her with shavings by wagging her tail and dropping them on her! Next national, we'll use the absorbent pellets...they don't cling to the coat like shavings do.

Our girls were fabulous travellers and seemed to really enjoy themselves.