A picture of the Canada Goose nest from a few weeks ago. The female would leave the nest from time to time to go get food. I took the opportunity to carefully take a photo. I thought there were more eggs, but I only see two. She was sitting on them and the male was coming closer to the nest last week. When our visitors from Japan were here, she was on the nest. We were busy Mothers Day and on Monday the nest was deserted. I didn't check on it again that day, but on Tuesday I noticed no one on the nest again. It wasn't until Thursday that I caught a glimpse of them; the parents had been keeping them well hidden.
Just two babies, and very protected by both parents. When I saw them, I jumped into the car and drove down to take photos...they were nowhere to be seen. But I did happen upont his guy...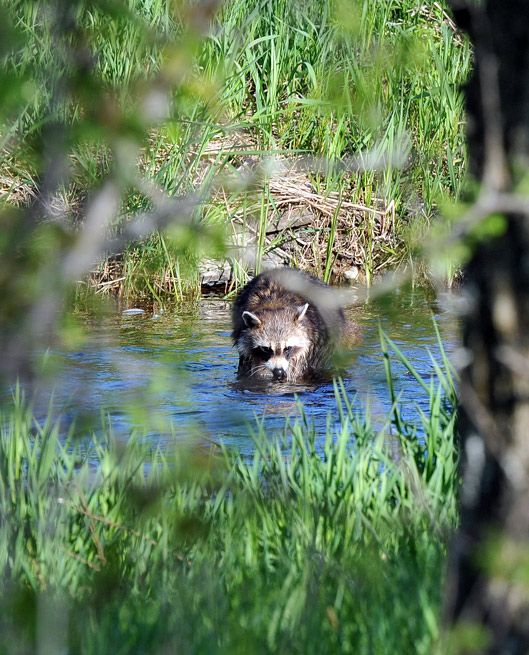 He was washing something quite intently. He stayed only for a moment and then wandered off...