I've been waiting all week for a sunny day to go out and take some pictures. I gave up waiting and on Saturday went out front trying to find the beauty on a dark, damp and grey day.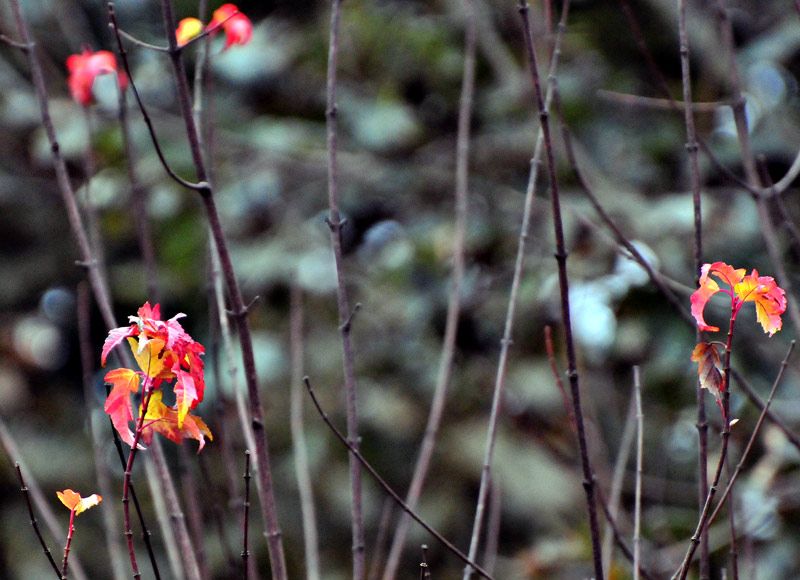 Whats left of the Amur maple leaves on the tree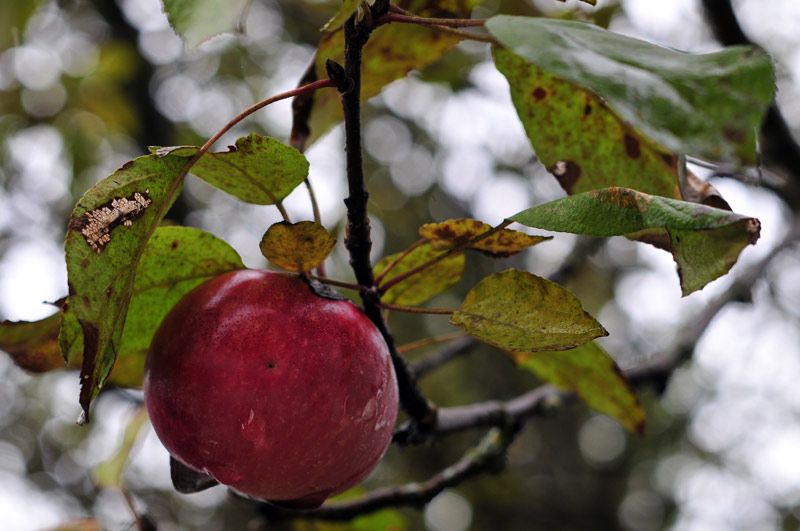 A lone apple on the tree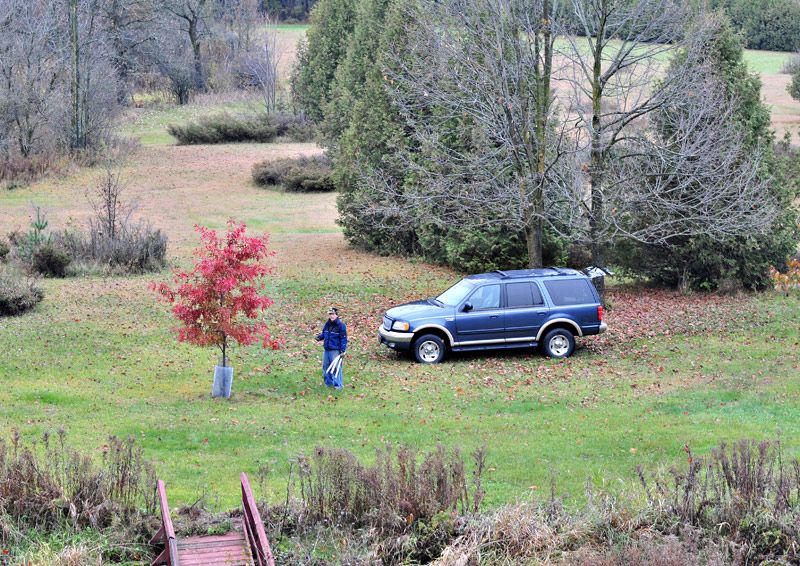 Pete wrapping our trees for winter. Pin Oak on the left was one we planted in memory of Hannah and Sparkle. There is another oak to the right just out of the picture.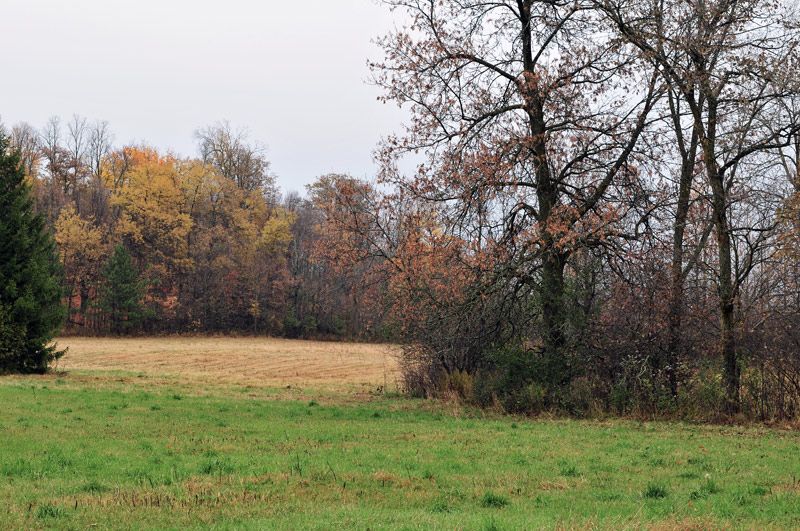 Looking over to Fox Hill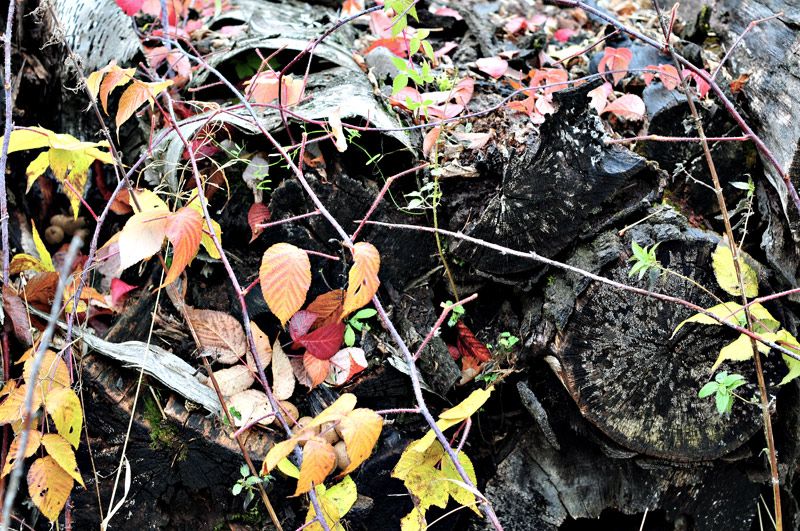 Very old woodpile with raspberry and blackberry canes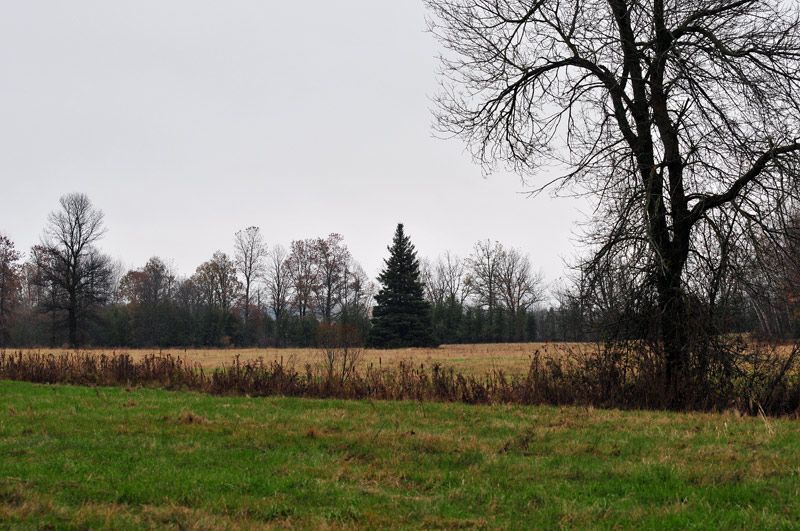 The back field with a huge Spruce in the middle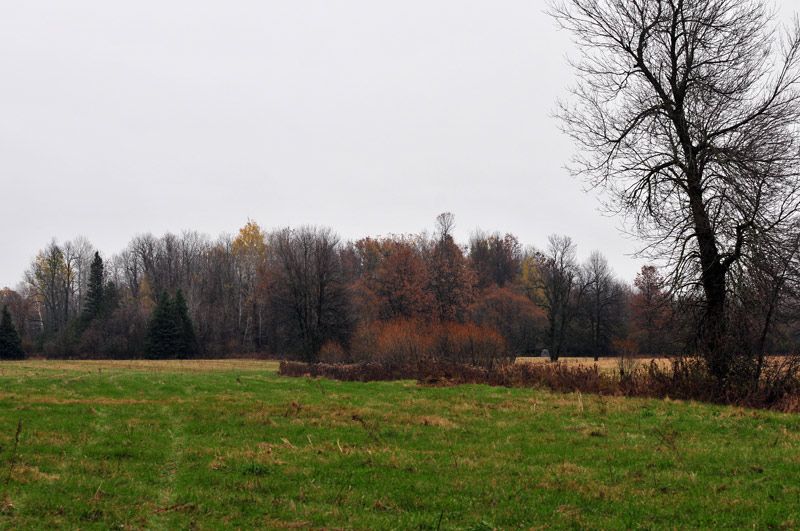 Wood lot in the far corner of our property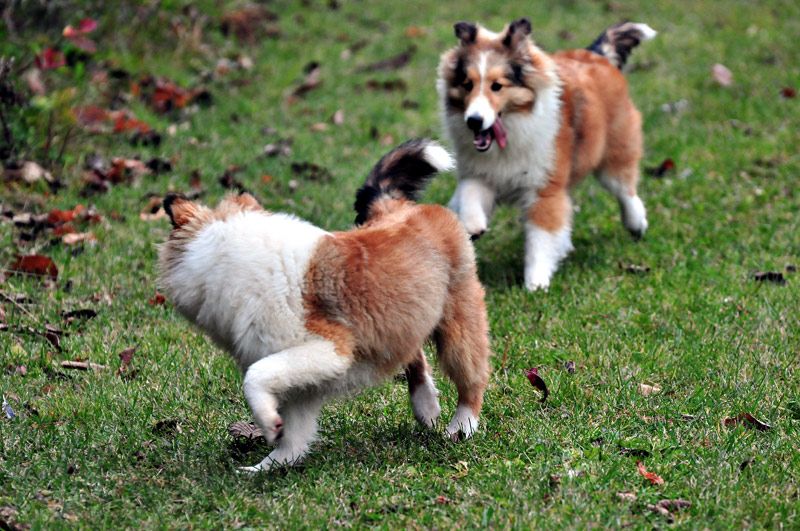 I went and got the two Paris puppies who are now 5 1/2 months old. They didn't mind that the sun wasn't shining, they bring their own sunshine; they are
perpetually
happy puppies.