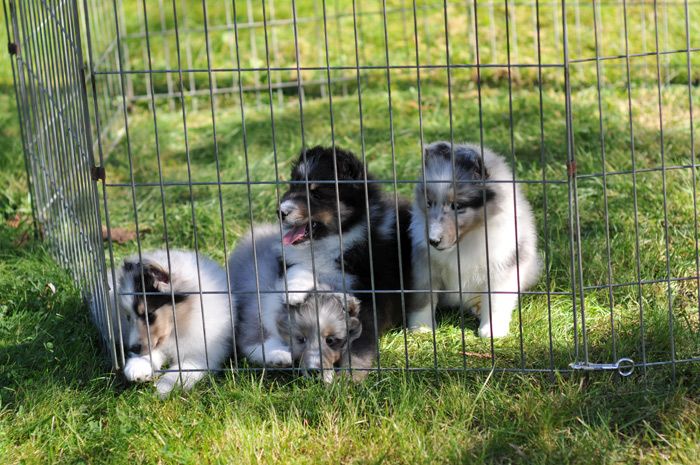 We took advantage of the glorious day on Sunday and snapped some photos of Eva's pups at 8 weeks of age. The two fostered puppies returned on Monday on a wet dreary day, so there are no photos of the reunion. The two (they are the two on the right) were swarmed by the four littermates when they were put in the pen, but afterwards it was as if they had been here all their lives.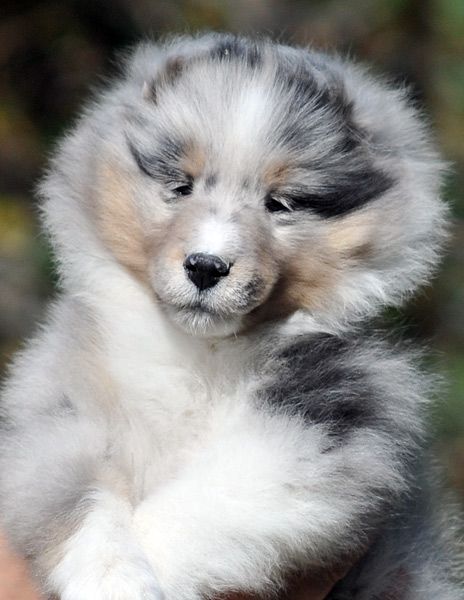 The blue boy that was fostered.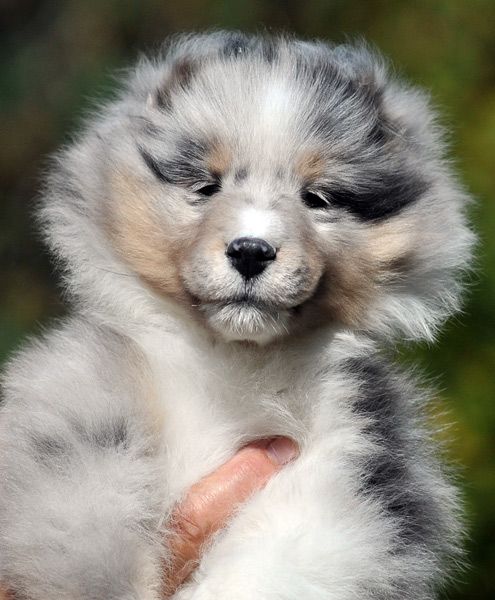 Mushy face, beautiful dark eye...he is stunning.
He didn't cooperate for body shots as the puppies in the pen were distracting him with their barking.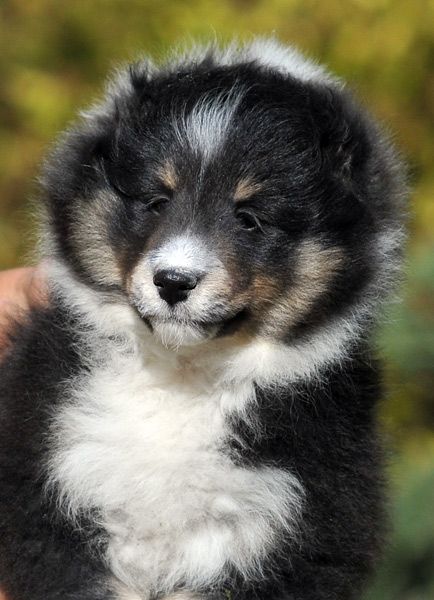 Tri boy...he is a character, so full of himself.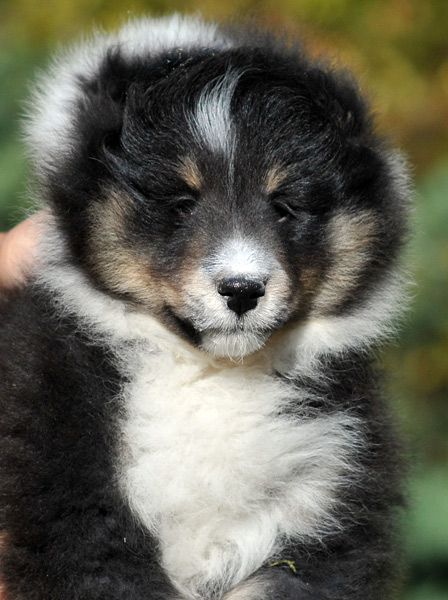 A real fuzzy little guy too.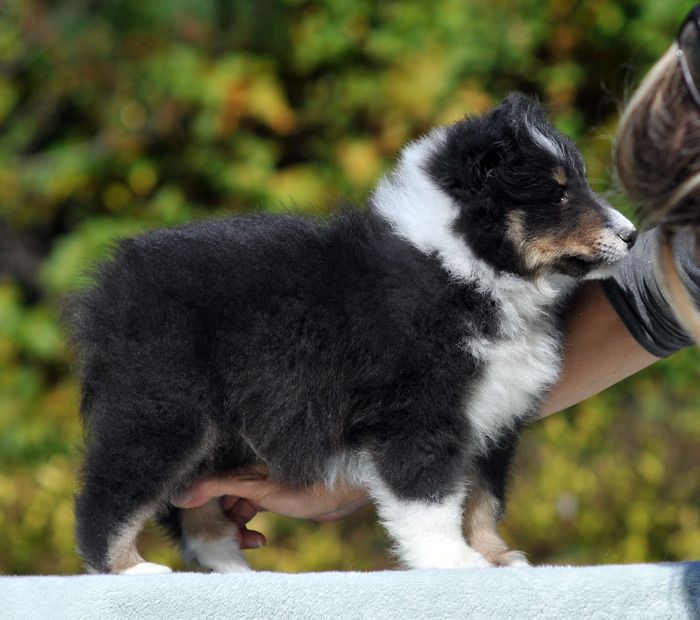 He was very good on the table (he was the noisiest one in the pen so I think he just wanted to come and show off)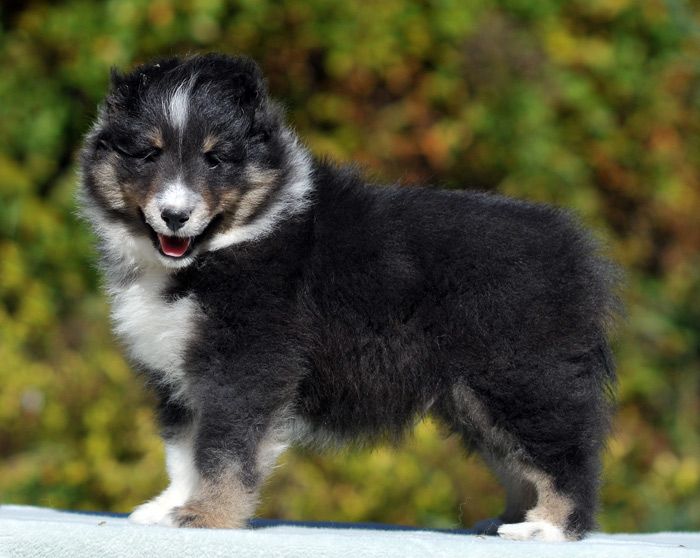 Coloured leg on the show side...sigh
The very darling bottle raised baby. We fought hard for this one. I was lucky to have help from friends and family (and our Vet) to keep this girl going. Our reward is a beautiful, very affectionate little girl...with glorious blue colouring.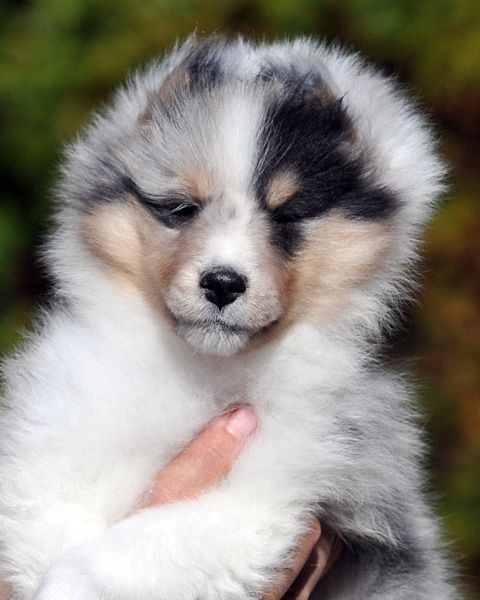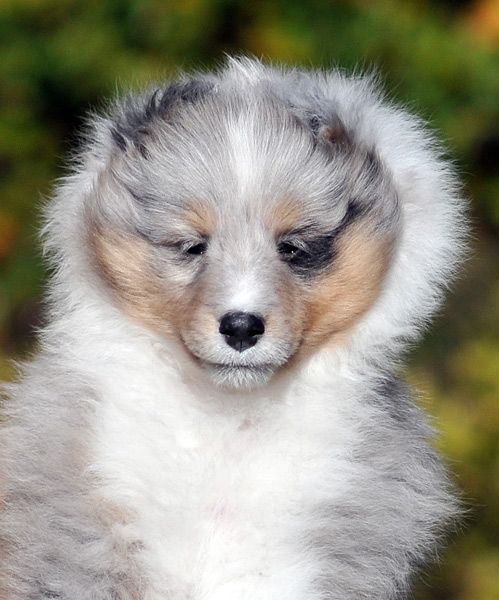 Smaller blue boy
Nicely put together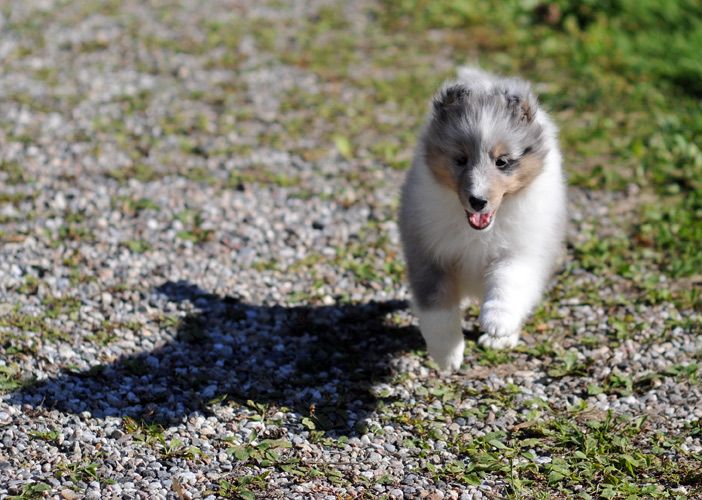 Yipee!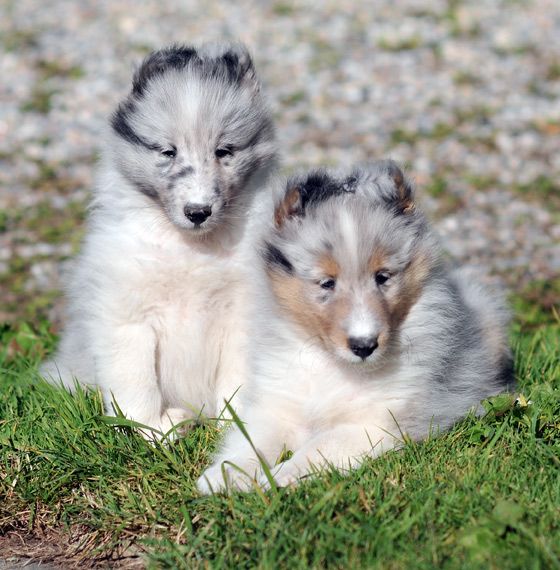 The two companion puppies are very beautiful. We are very pleased with this litter, even if we didn't get more girls.