We have a Canada Goose nesting on the island in the creek and I went out on the deck to take some pictures of her. She wasn't thrilled with my presence and got very low and tucked her head into her side to camouflage herself. I tried not to disturb her too much, so I sat quietly on a chair waiting for her to lift her head. I was rewarded by a peek at one of her eggs.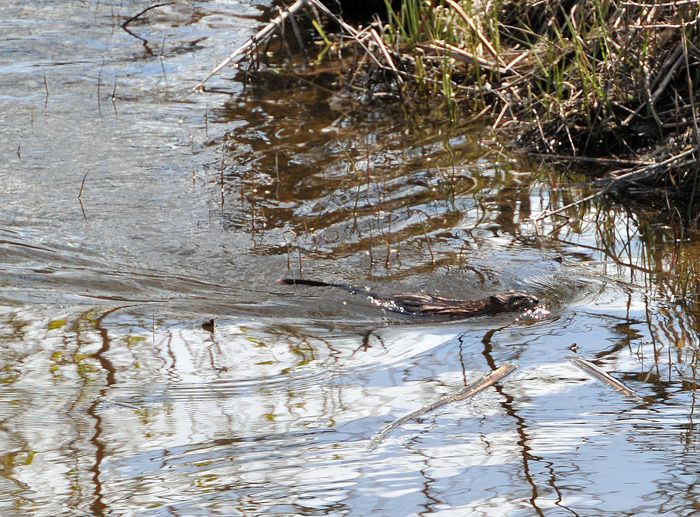 Then along came this guy...
Swimming merrily along...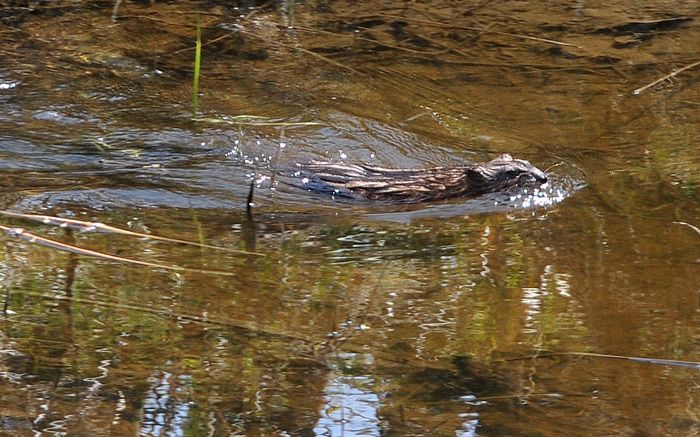 I had the 70-200 lens with a doubler making the range 400mm. I was using it hand held, so the pictures are a bit shaky.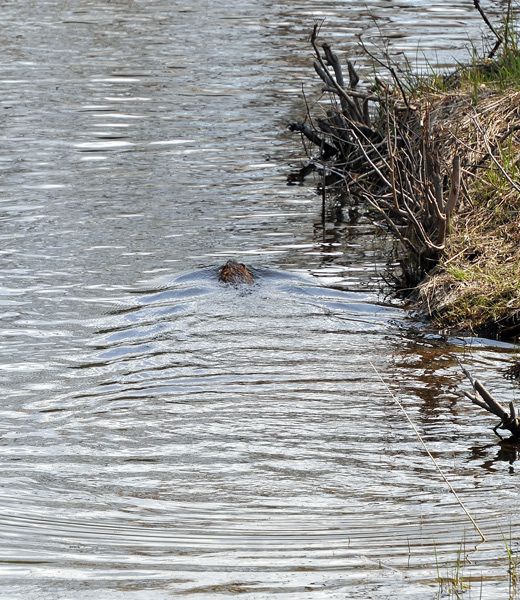 He turned around at the bridge and swam away leaving a wake.
Shortly he was back with company.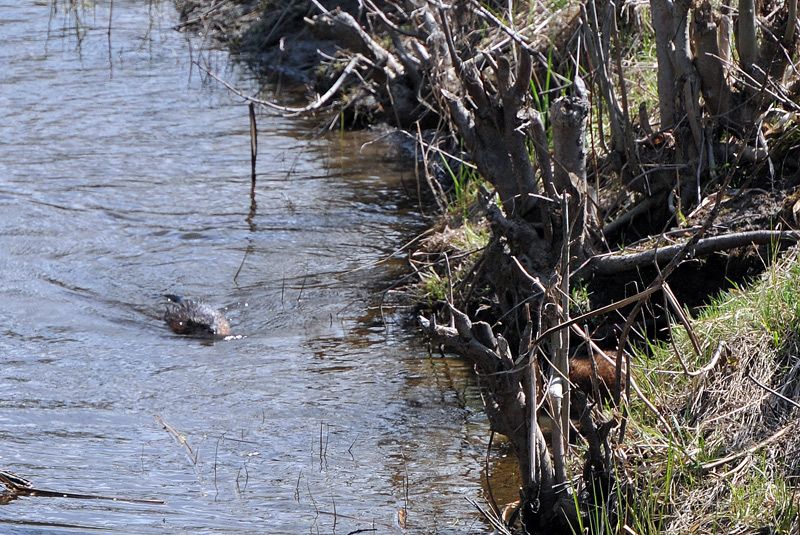 Is it love?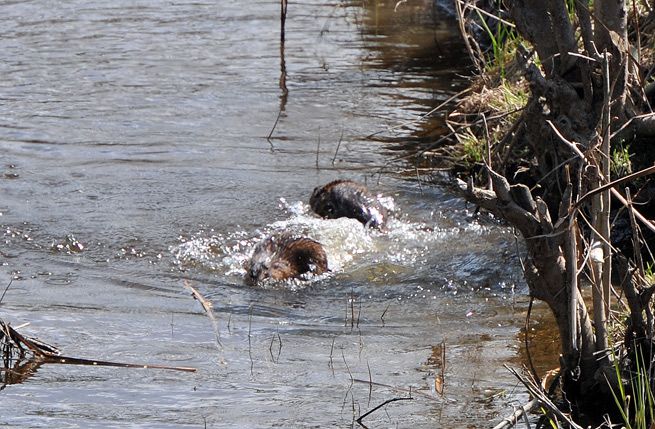 Don't think so...not looking too friendly.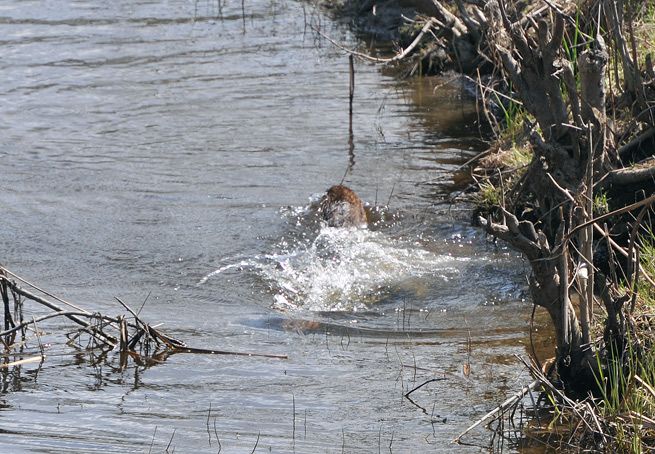 They whirled and they twirled and they tangoed!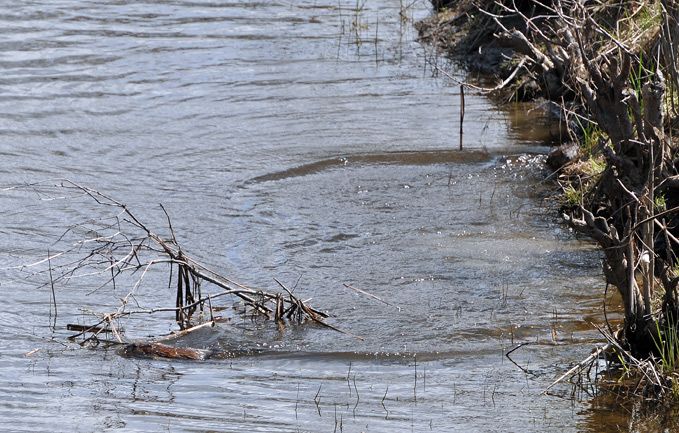 It only lasted a few seconds...point made.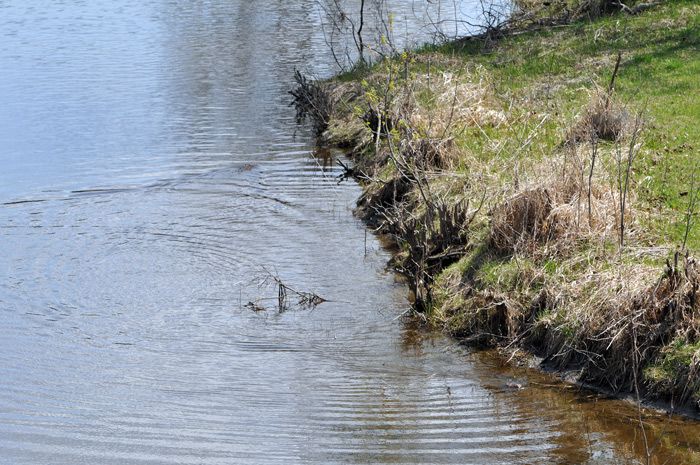 Back to their territories...