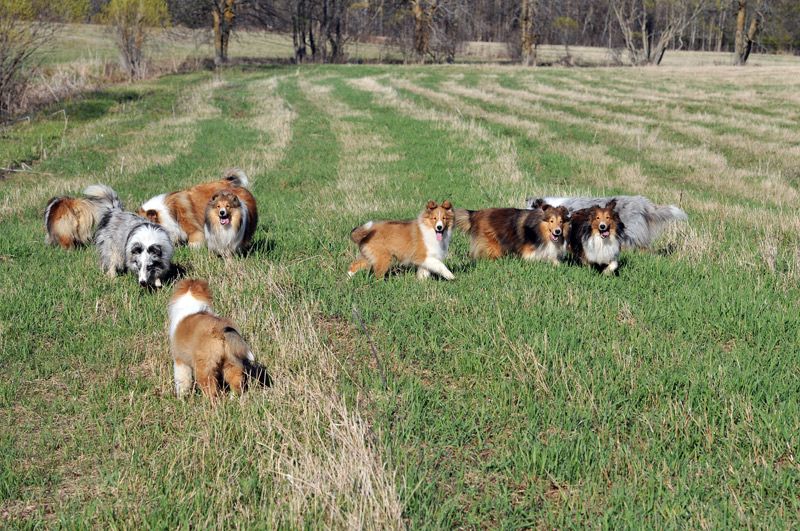 It all starts out innocently enough...just a romp in the field.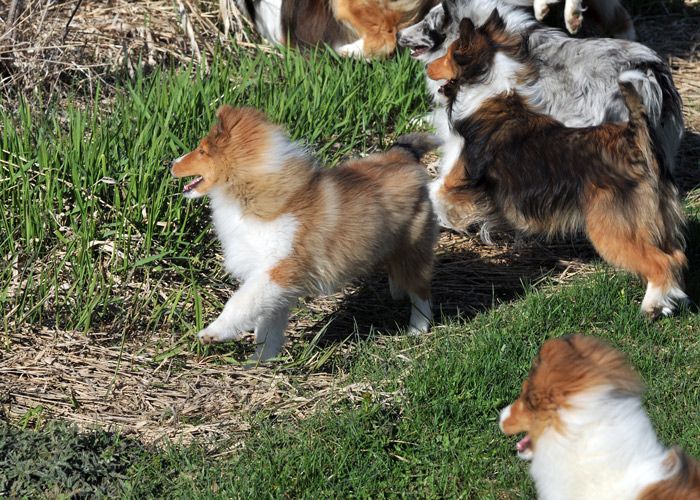 Then one of them leads the way...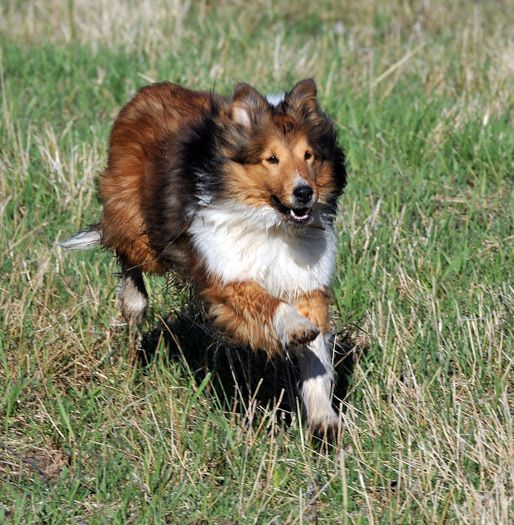 Don't want to name names, but Juno is often known to be a mudder...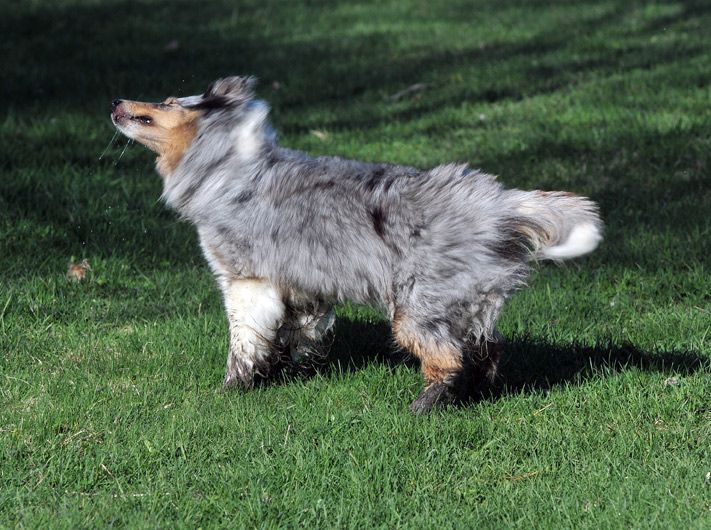 And Eva as well.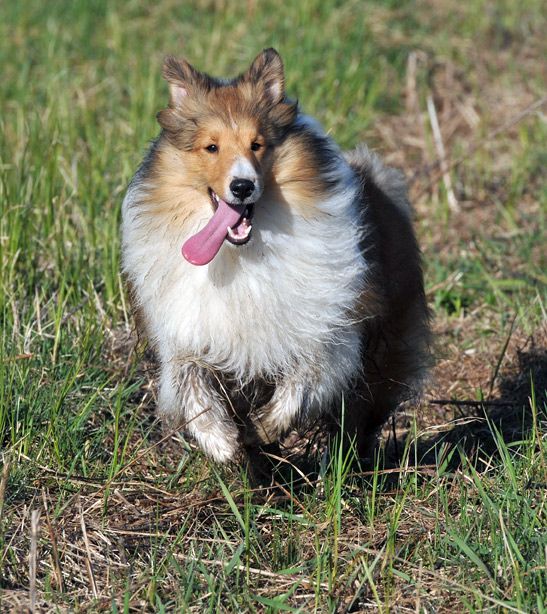 Mayer has become one. Compare and contrast with the
photo
from last weekend!
And then they are all in the game. Yep, this is how it happens; our guys gravitate to a ditch than runs between the fields. They jump in it, over it, wade through it, and of course...have a drink.
Miley prefers to leap while her mother Paris trolls along with her face in the water.
Visiting Bunny is a hesitant mudder...but she did manage to wade in.
Little Diva is newly initiated; having tested the puddles in the other field earlier in the day.
She's got game!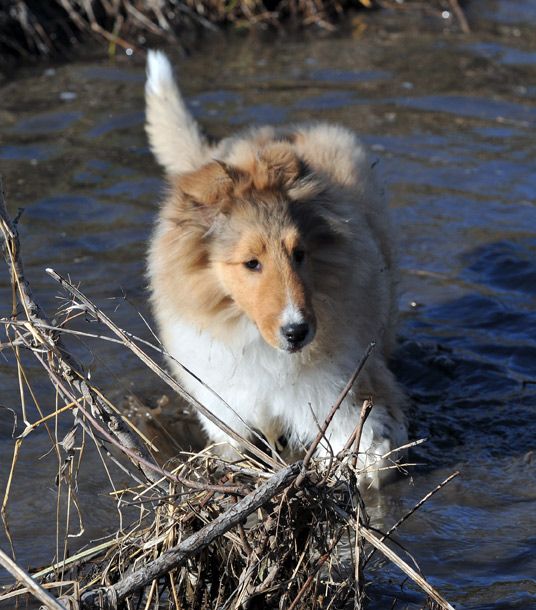 Owen is not as impressed!
While little "Miki" thinks this is a blast...
She can figure out the best way through the rushes...
Yes, that's our show dog!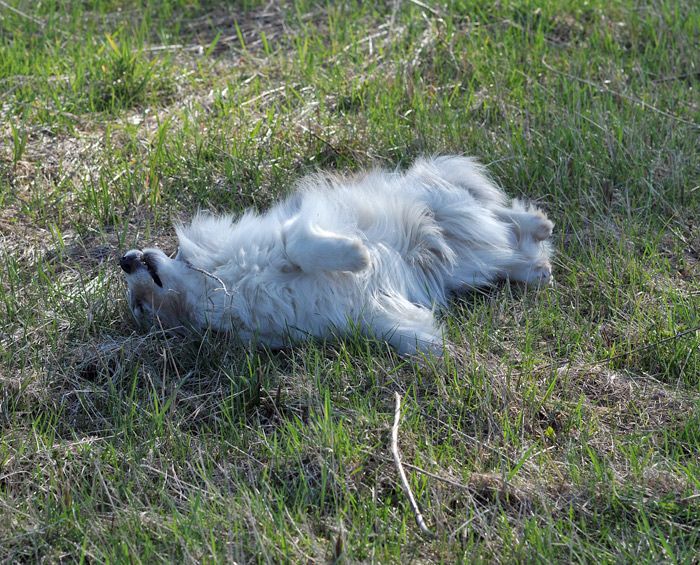 OK...not all are into being wet. Nova doesn't like that sort of thing. She has never gone near the ditch, or a puddle if she can avoid it. But rolling in the grass...heaven!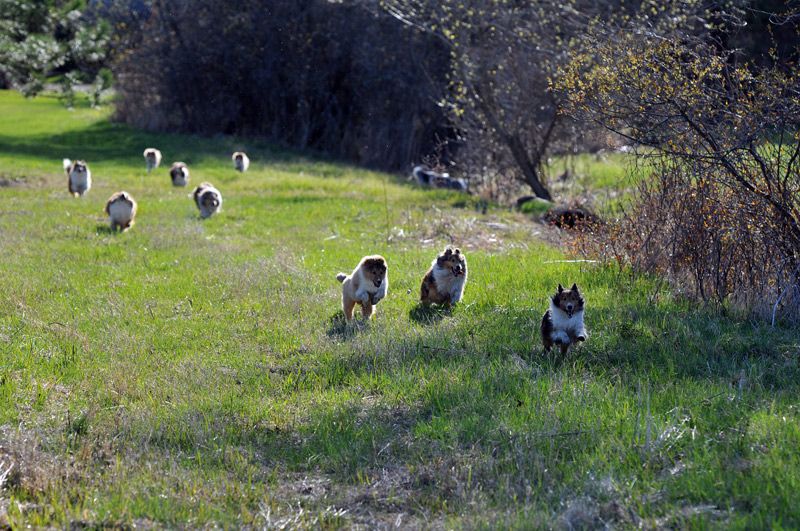 I think it is safe to say they had a pretty good time!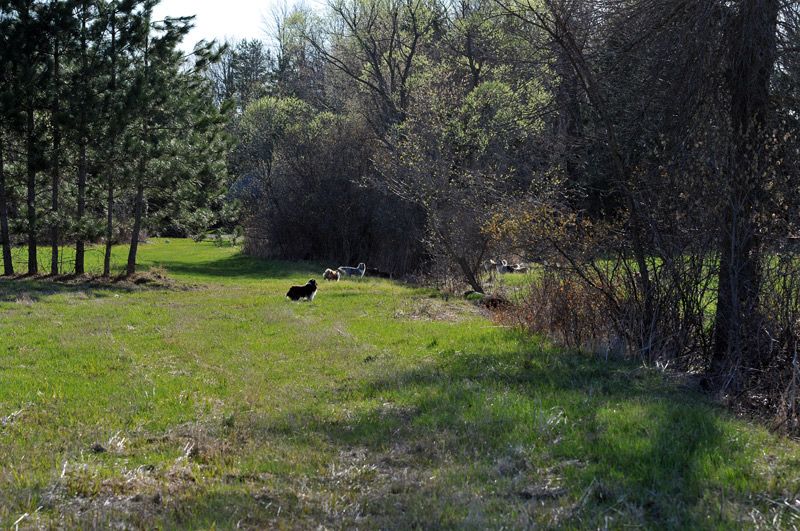 Winding down and heading for home...