When Eva's puppies were born we were struggling to keep the two girls alive and the tri boy was also weak. We were lucky there was a Sheltie in the area that had delivered a litter the same day and when I called my friend Diane needing help, she came over and picked up the tri boy and a blue boy and delivered them to Liz and her unsuspecting foster mom "Savanna".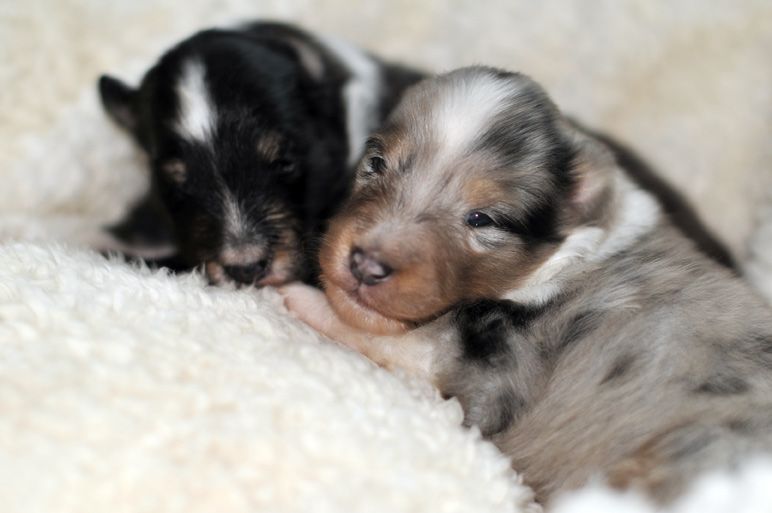 Savanna was out when they were put in the the box with the other two puppies. When Savanna came in to see her puppies Diane and Liz said she did a double take as suddenly there were twice as many!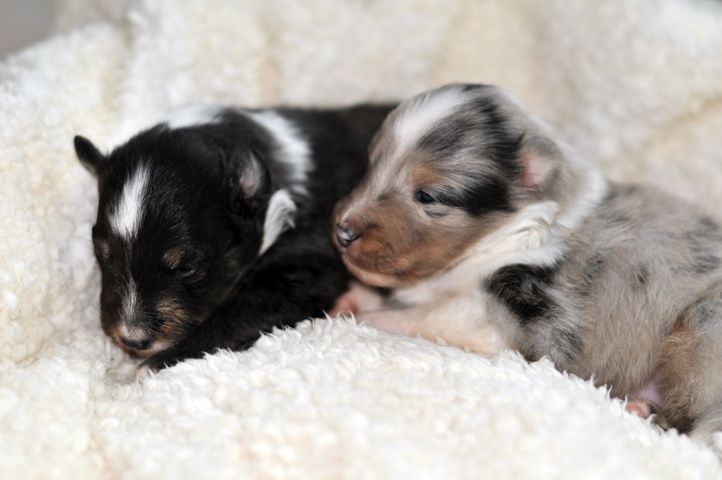 Liz supplemented the tri boy for several days and then he started nursing strongly. He is now larger than the blue boy and almost the same size as his foster sister (sadly one of Savanna's puppies didn't make it).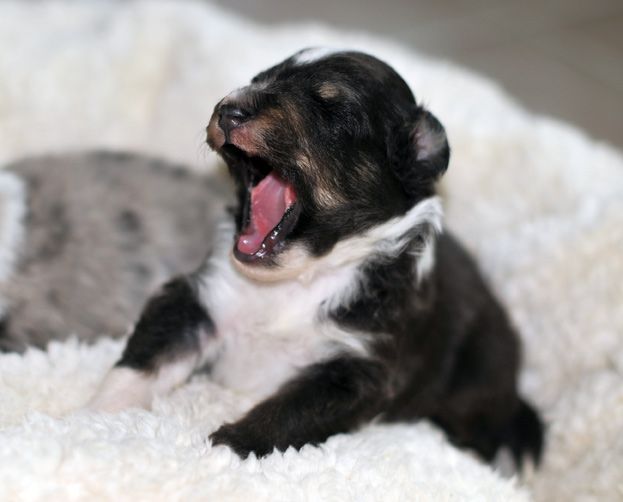 It is tiring posing for pictures...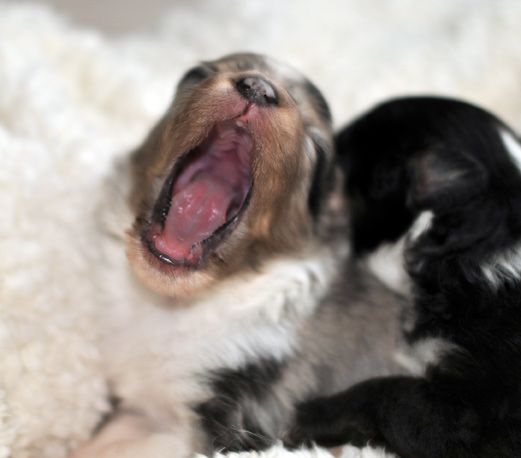 ...very tiring!
...so sleepy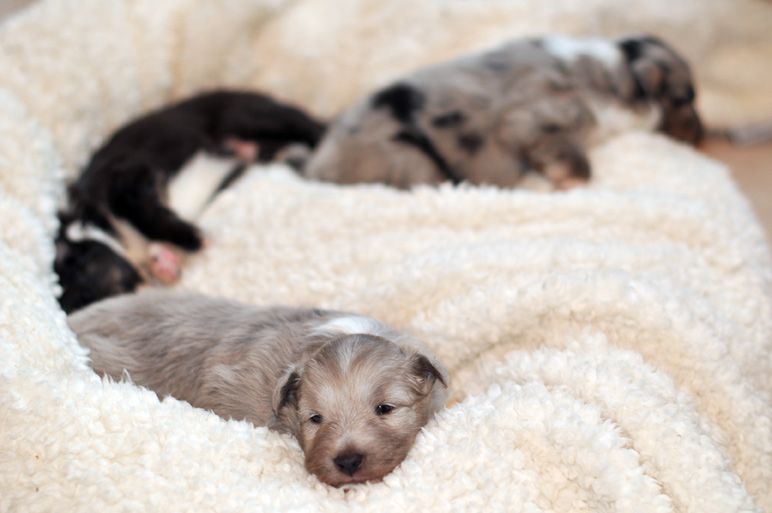 Liz's little bi blue girl. She is a sweetie.
The three pups. The Eva pups will remain until after they are weaned and then at the end of the month they'll meet up with the four siblings. It will be an interesting reunion.