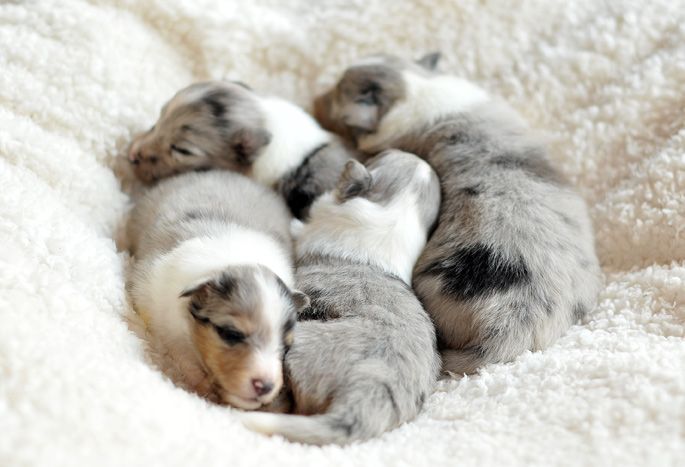 Eva's pups are doing well. The four that are here are growing steadily, and have their eyes open and now can hear as well.
The little girl hasn't had an easy start. A week ago Friday she spent the day at the Vet in critical condition due to an infection and dehydration. She came home with medicine to give sub-q as well as ringers solution if required. For several days we weren't sure if she'd make it or not. Then by Tuesday she started to turn the corner and she hasn't looked back.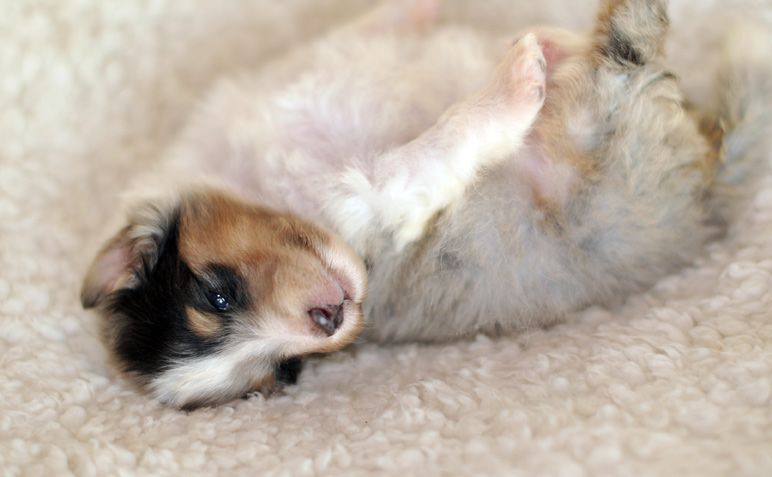 She is still being bottle fed, but I think she is double dipping! She doesn't look like a 'bottle baby' in that her coat has good tone and she is really quite plump. Regardless, she will get her four bottles a day until we start to wean them next week.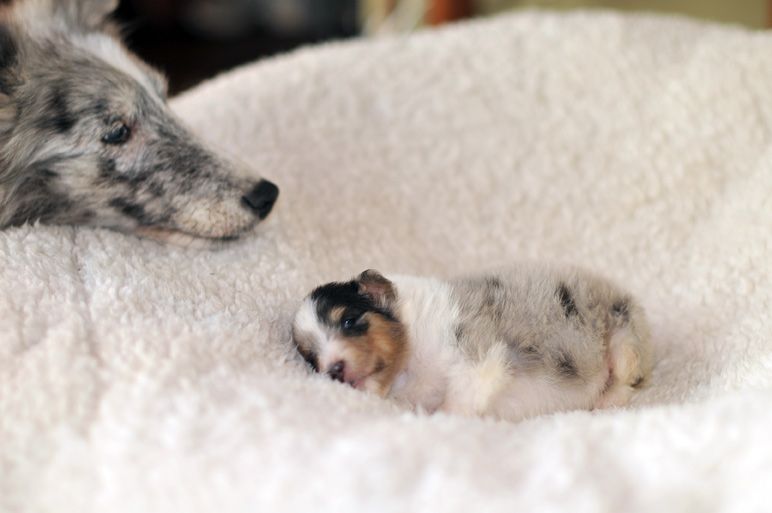 Great-grandmother LuAnne supervising the photo shoot...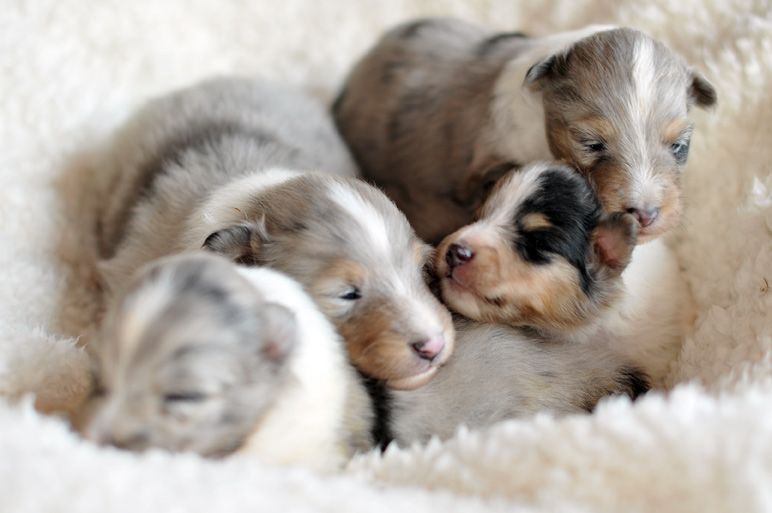 The group...there is a big blue boy, the girl has the large patch on the right side as you look at her and then the other blue boy. The bi-blue is out of focus in front.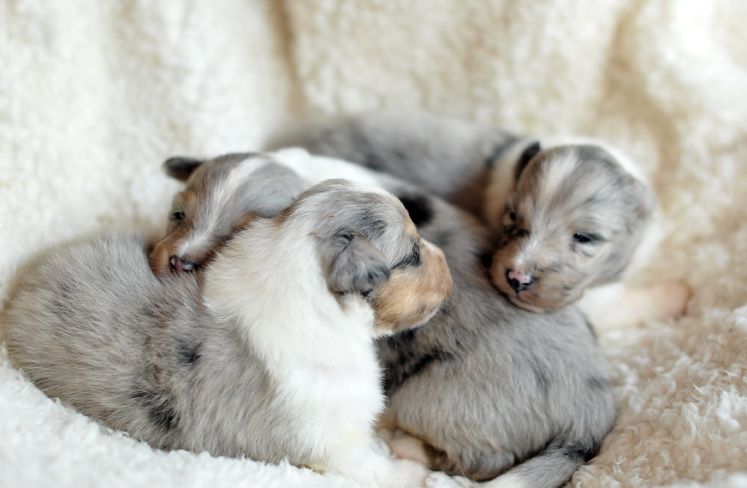 Bi-blue boy and the girl in front and the smaller blue boy in the middle. I took the big boy out of the bed as he was crawling all over them looking to leave...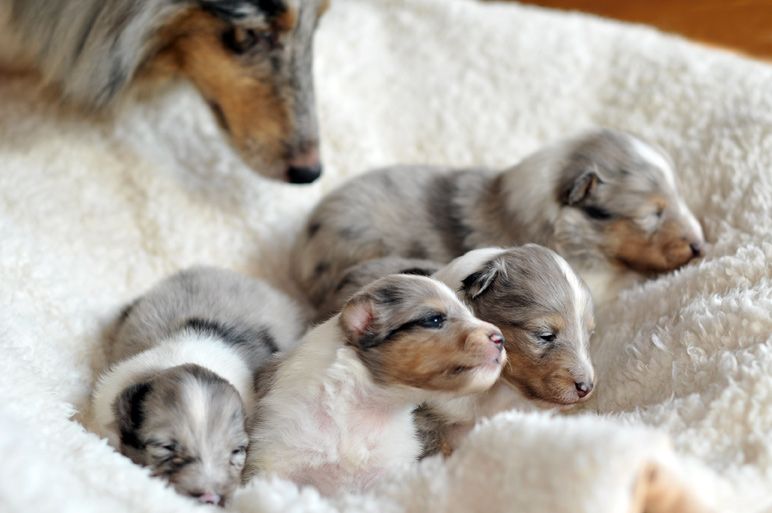 Eva making sure her puppies are all right. The girl in focus in the middle...she has a smaller eye patch on her off side. Big blue boy at the back.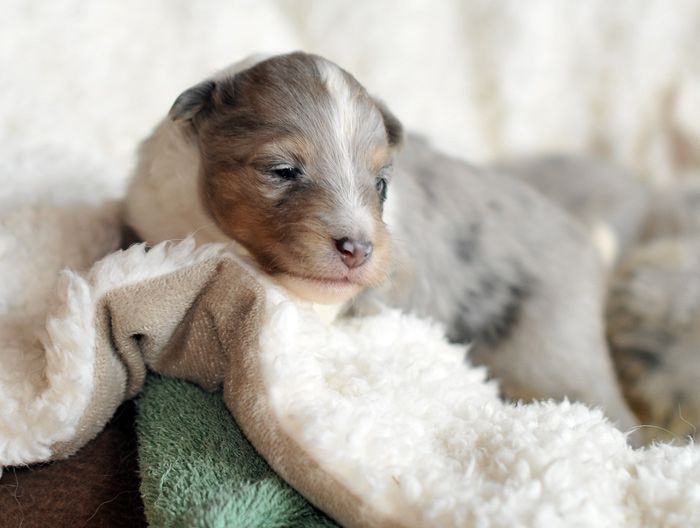 Smaller blue boy looking for his mom