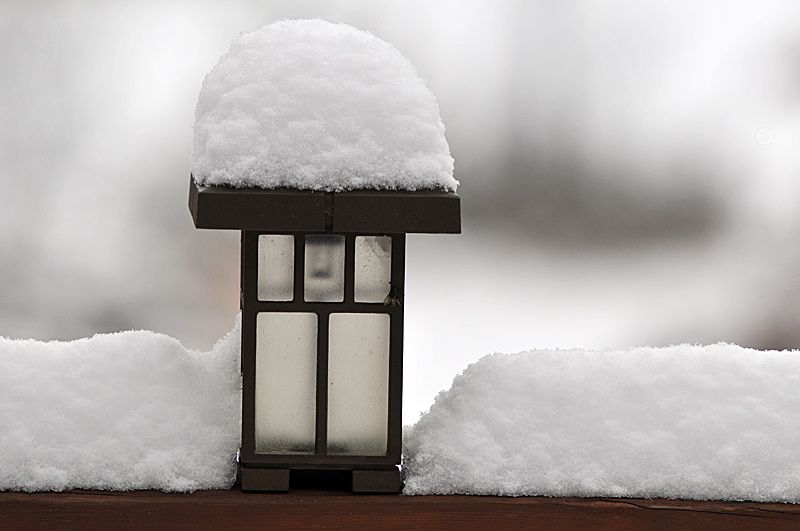 I woke up this morning to several inches of snow; the first snowfall of the season. I popped the long lens on the camera as I saw the heron down in the creek. Creeping out onto the deck so I wouldn't startle him, I first snapped this shot of our solar lights on the railing...then propping myself up against the gazebo I got this shot.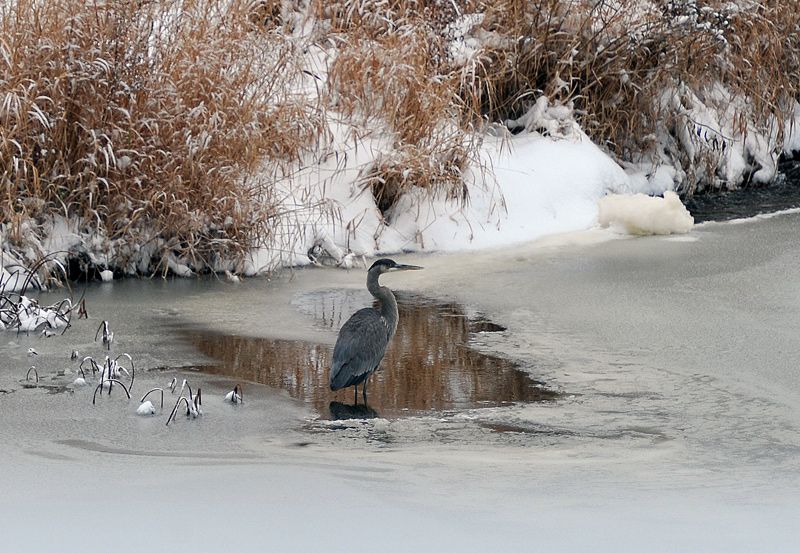 Taken with the 70-200 with the doubler...he's really not very close, yet he still flew off when he noticed me.
This was taken through the kitchen window yesterday...loved seeing his feet on the ice.