2011 will soon be history and we had some special moments...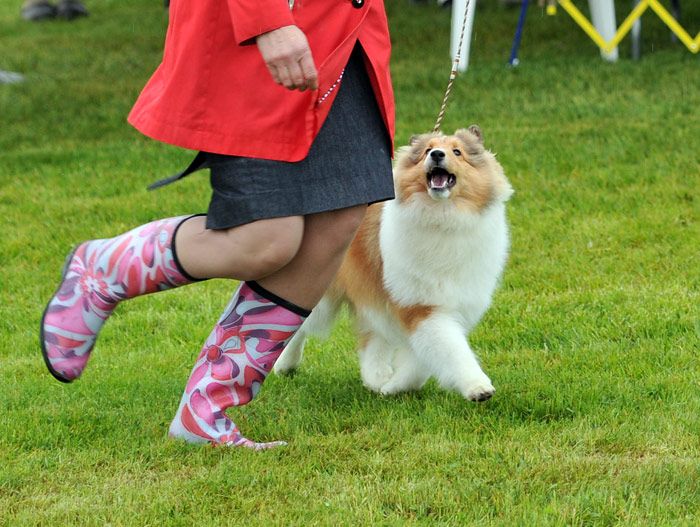 Miss "Rehannah" was a natural show girl and so much fun...7 BPIS and a BPISS made her Canada's Top Sheltie Puppy for 2011, and 2nd in the Herding Group!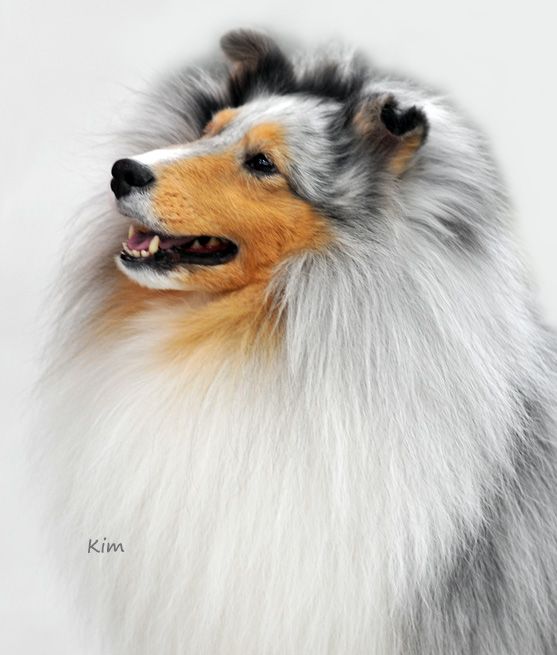 I was in St Louis at the ASSA and was proud to watch Ch Laureate Cold Play "Player" win 2nd in Open Blue. A big thank you to Sherrie Sparling for having him in such fabulous condition and for getting him back out to the shows after a long hiatus. He finished in the States very quickly afterwards.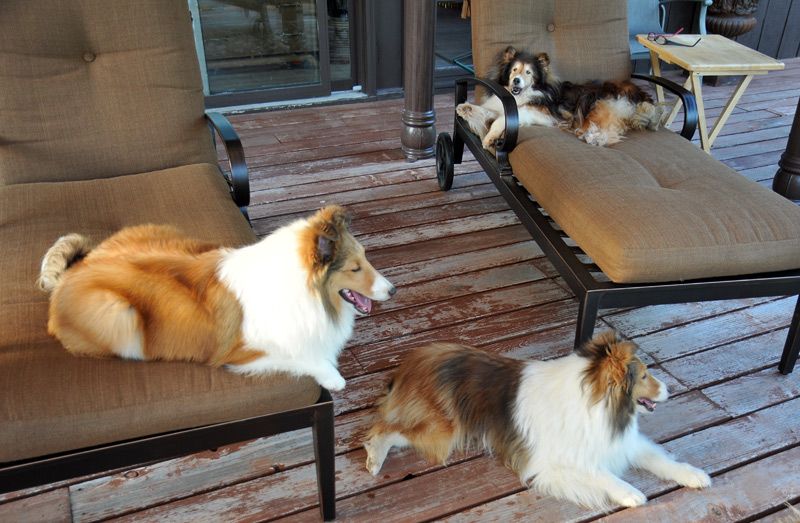 Along with some highs, there were also lows. The passing of our beloved "Gabi" this summer shortly after her 16th birthday. She did enjoy her day though...and we'll always treasure this photo of her on the chaise with her great-granddaughter Paris and great-great-great granddaughter Rehannah. We have Gabi to thank for the strength of our sable program...four generations of ROMC's, and Paris with four Ch's.
Sadly in 2011 was the loss of the very special litter sisters MBISS/BIS Am/Can Ch Laureate Fifth Avenue (Pavey) and Ch Laureate Meringue (Hamelin). Epitomizing grace and lasting beauty; as their breeders we can only aspire to breed that level of quality once again in our lifetime. A dream perhaps but it is good to have goals.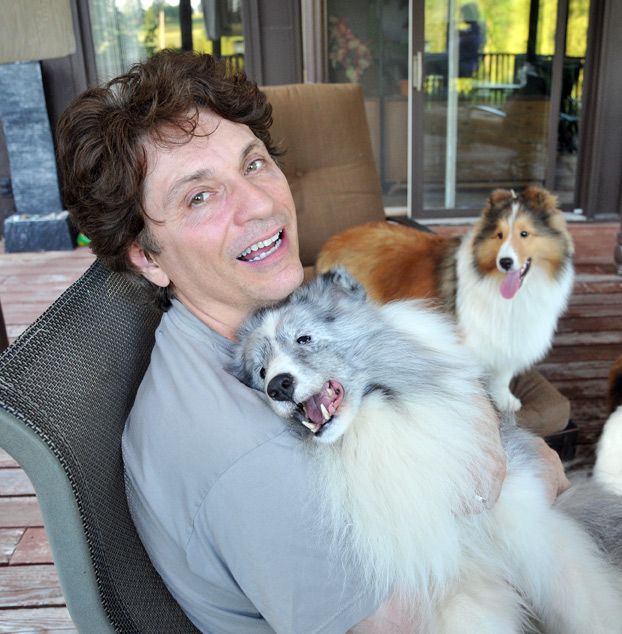 We celebrated another birthday (number 15) with LuAnne and she'll be joining us this evening in our New Years Eve festivities.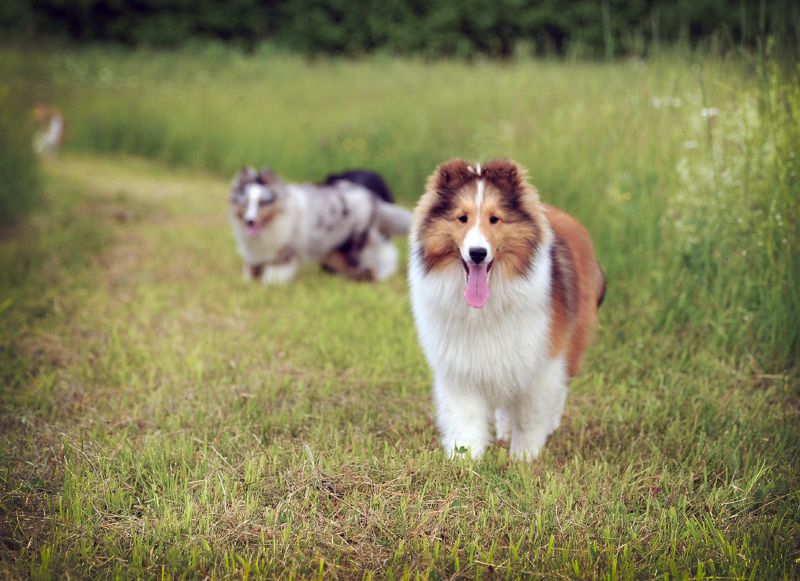 Our dogs had a wonderful summer on the farm, even if it was HOT!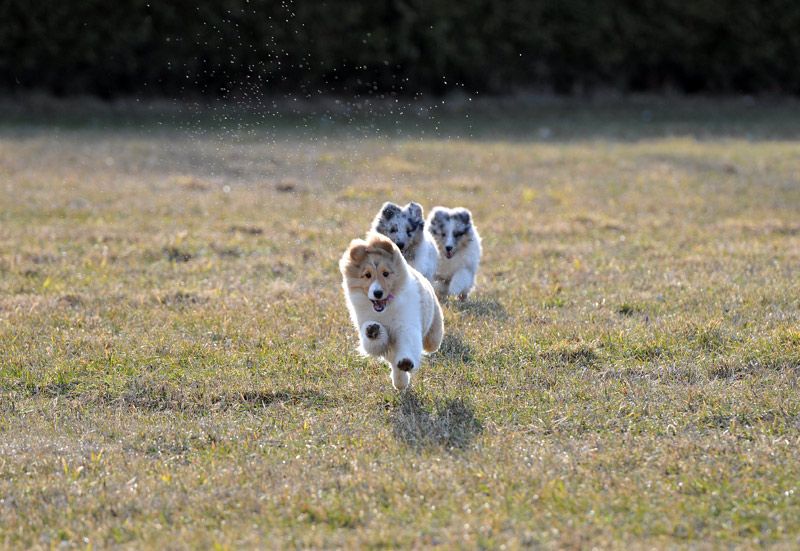 One of my favourite images of the year...such joy!
But I think this is my favourite photo of the year...sums up why we do this. :-)
Show Results In the U.S.
New American Grand Champion El Solo Serenity (Owners Shirley Wong and Margie Norstrom) co-bred with Margie.
American Championship for Can Ch Laureate Cold Play (owner Sherrie Sparling)
American Championship for Can Ch Laureate Jivara
ROM title for Laureate Beloved (Madeleine Griffin-Cone)
In Canada
MBPIS/BPISS Ch Laureate Immortality (thank you Diane Biggar for handling Re when we were unable)
BPIS Ch Laureate Dominatrix (thank you Kim Wendling for handling our wild child)
BPIG Ch Laureate Double Exposure (now owned by Nancy Everett, handled by Diane Biggar)
BPIG Ch Laureate Inception (also US Specialty major)
Wishing everyone a very Happy New Year! May it be joy filled, healthy and prosperous.