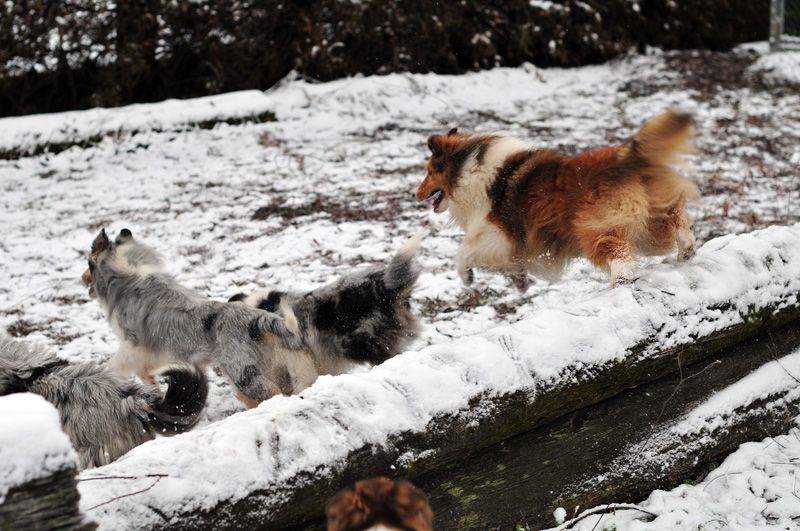 So I decided to make the most of it and take the dogs out before their dinner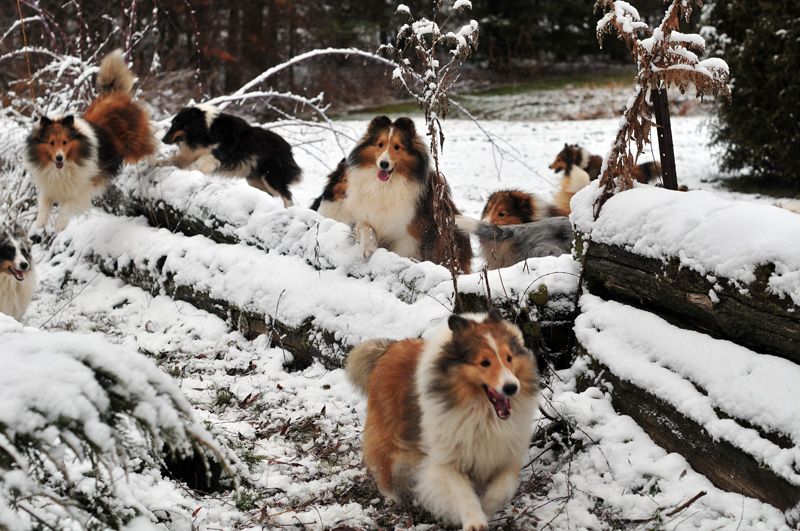 Finn in centre
Trix has her (evil) eye on someone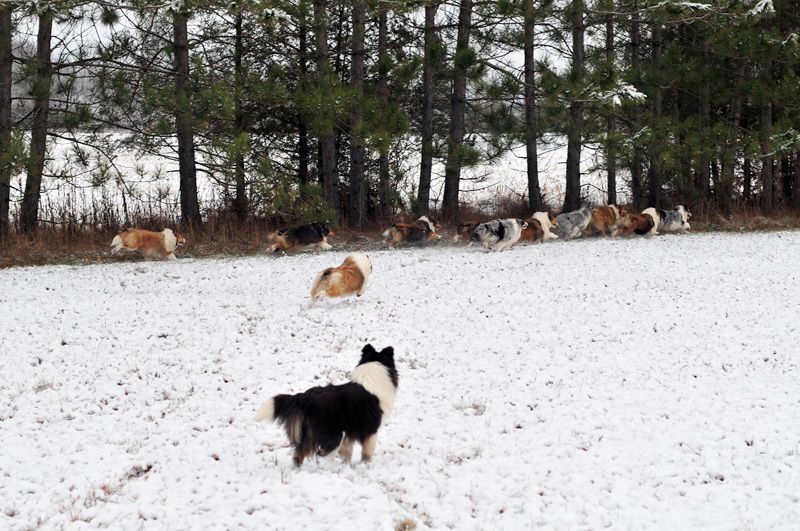 Away at the races. Sushi (tri in foreground) was funny, she was right by my side the whole time. I think she wanted to make sure I was going to feed her!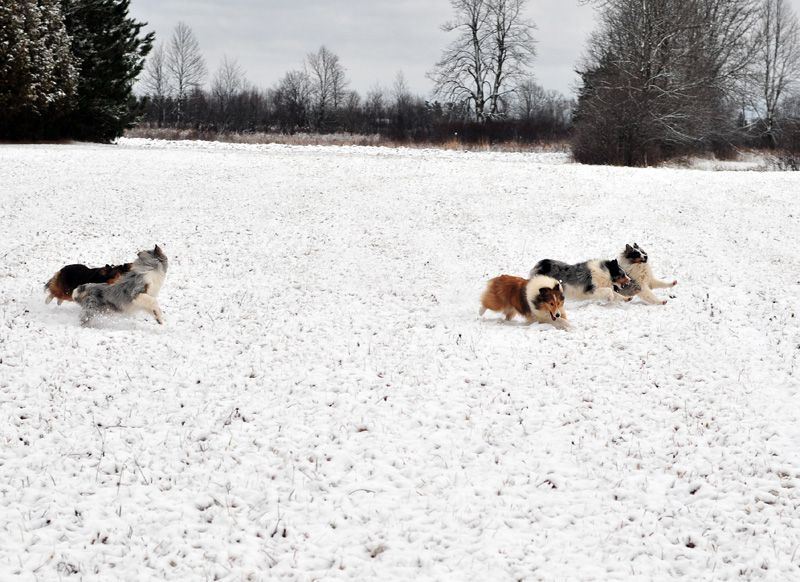 There is always some snarly face games...especially with Stormy. I could do an album with her showing her teeth at the others. I never scold her, as it never escalates. When she sees me she smiles and dances, you'd never know she was such a rip snorter!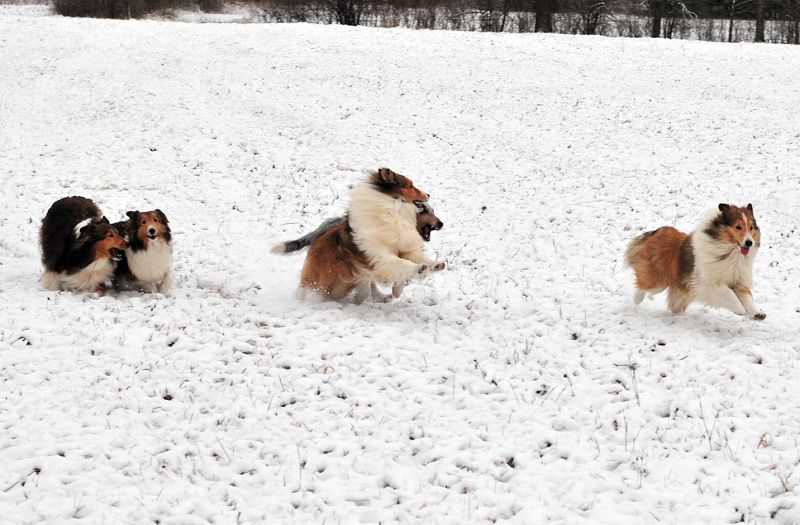 Valerie and Cocoa, Finn and Eva and Miley on the right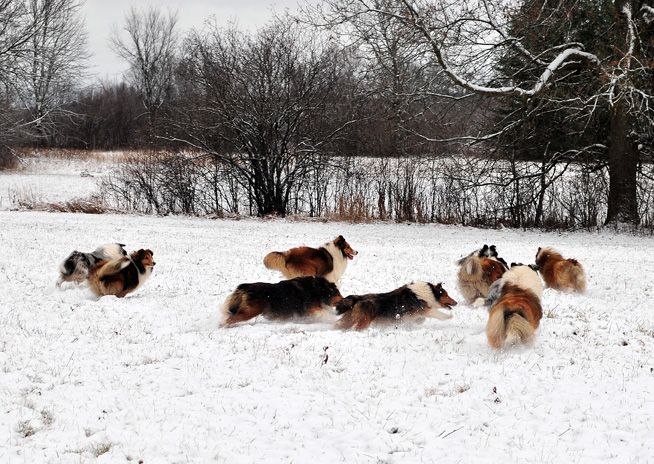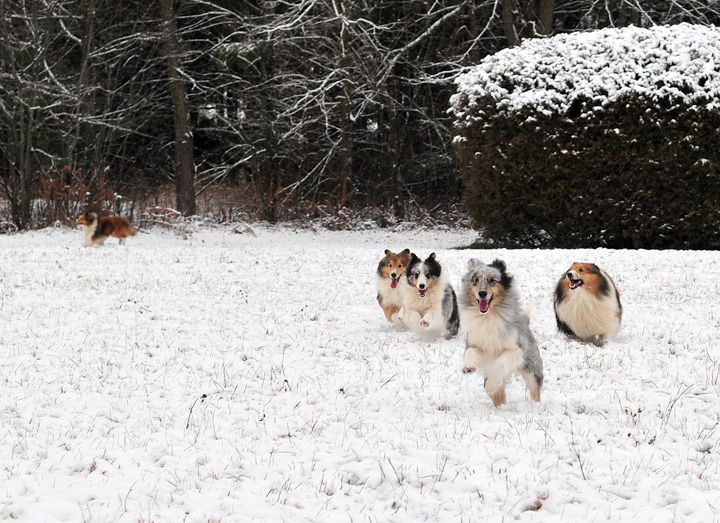 Eva, the pack leader with a breakaway group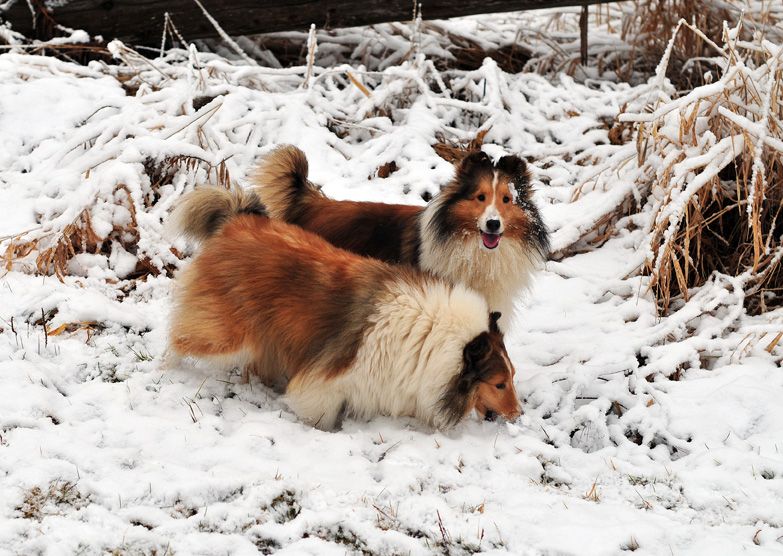 Finn and Miley...the snow making their coats look yellow in comparison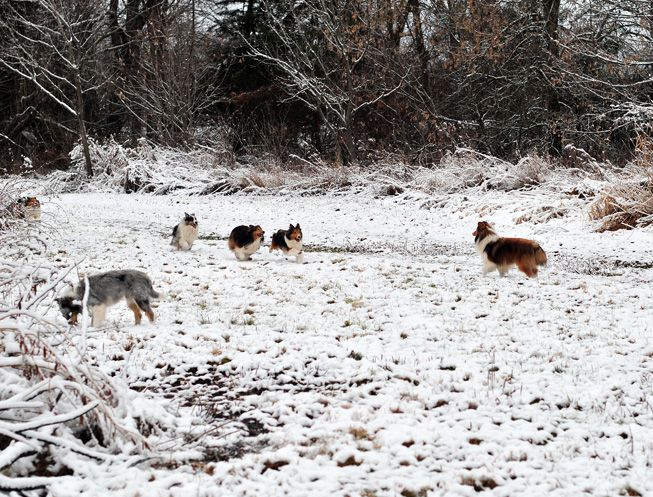 Wet sticky sloppy snow cleaned them up pretty well...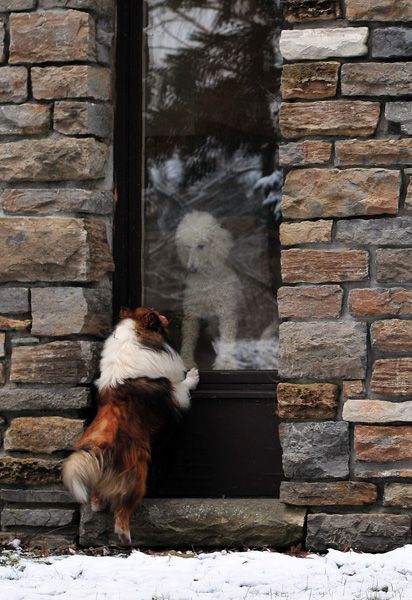 Mayer checking on Foo and Boo (LuAnne) left in the house while they were out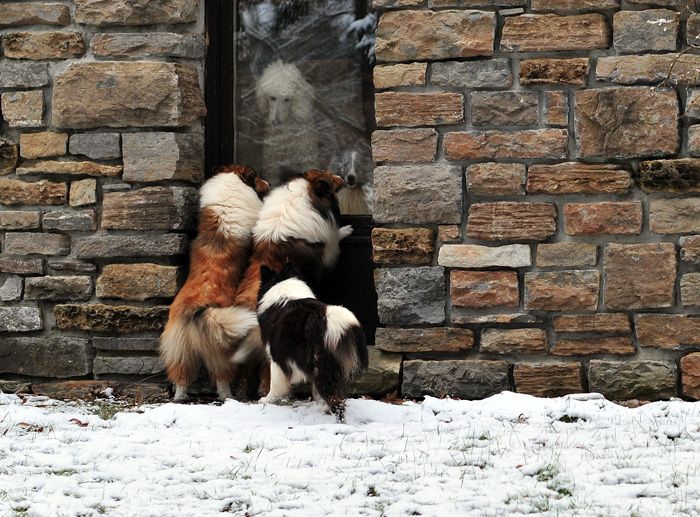 A few others come and see what the fuss is about...
The great thing about bringing them out for a run before dinner is they are quick to come in the door.