The four Eva puppies we are raising here. The tri male and a blue male are at a fellow breeders home being fostered by another female, "Savanna" who whelped the same day as Eva. With seven newborns, I was struggling with the two smaller girls and I was worried I'd lose them. Savanna after the initial double take when she came back to the box and wondered how her brood had doubled in size has taken them in and mothering them as her own.
The blue boys are all doing well and gaining weight. Our friend says the other two boys are fat and content as well.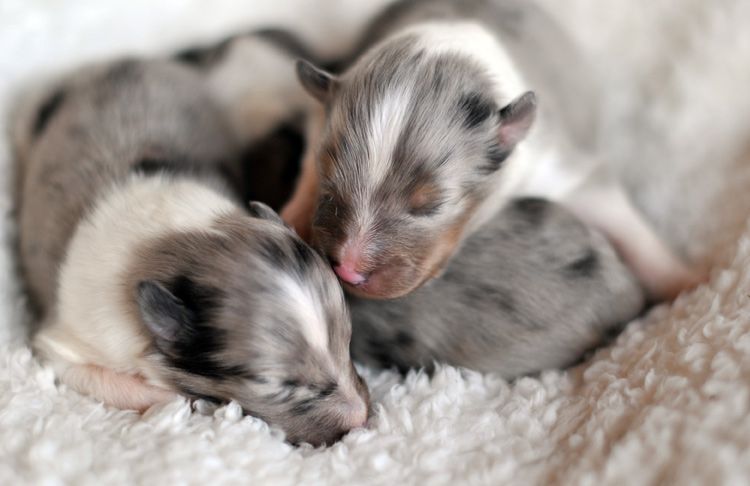 Bi-blue boy on the bottom...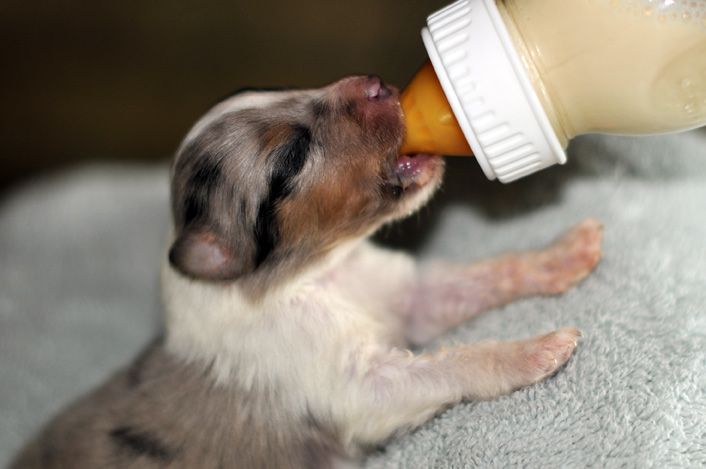 The little girl on the other hand isn't nursing well and so I've been supplementing her with a bottle and tube feeding her as well. The tri girl unfortunately didn't make it. It is sometimes difficult being a breeder.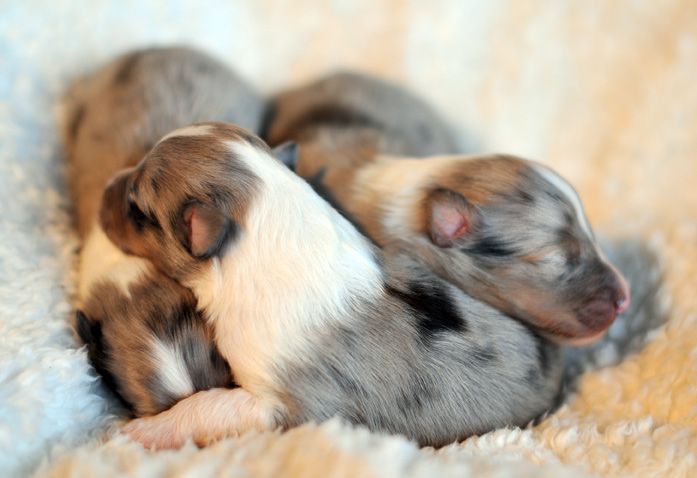 They are lovely puppies...looking forward to seeing the other two fellows...they will be back in a few weeks.