LuAnne's great-great granddaughter "Emma".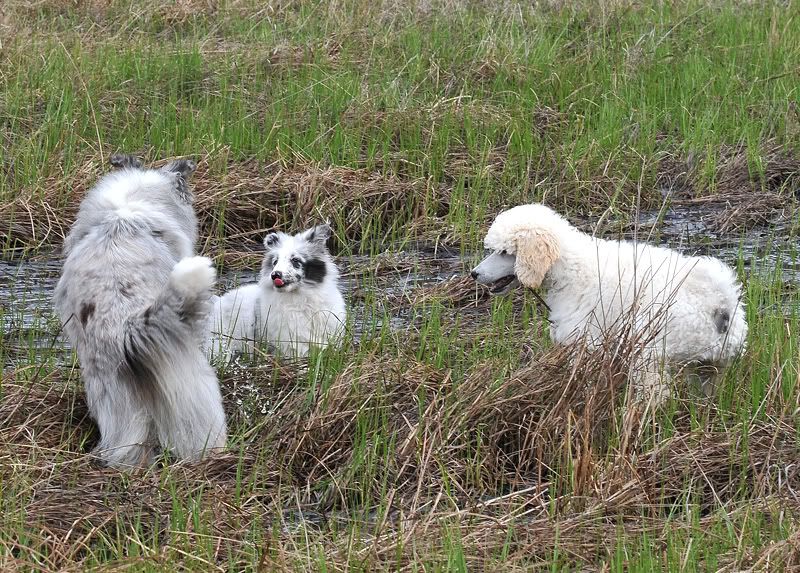 Sticking her tongue out at her bigger cousin "Eva". Emma is small, but feisty!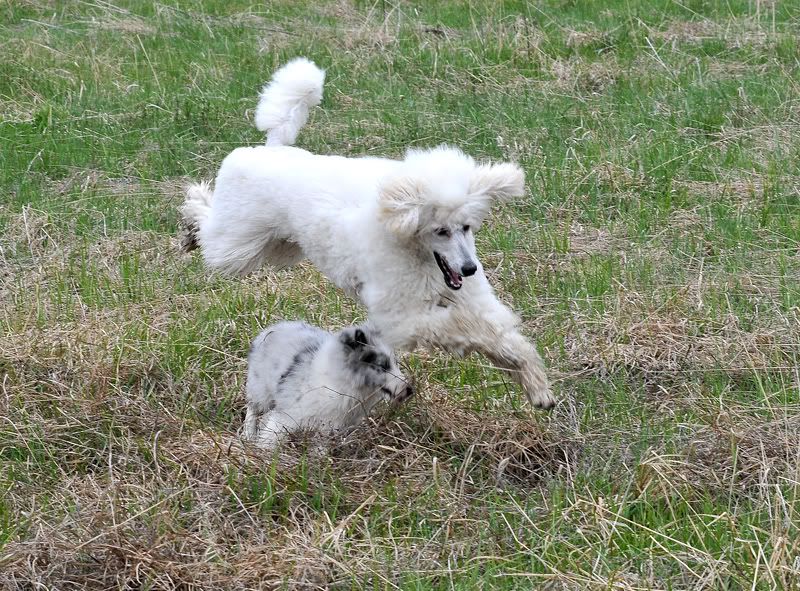 Being small has its disadvantages...like almost being hit by a runaway Poodle!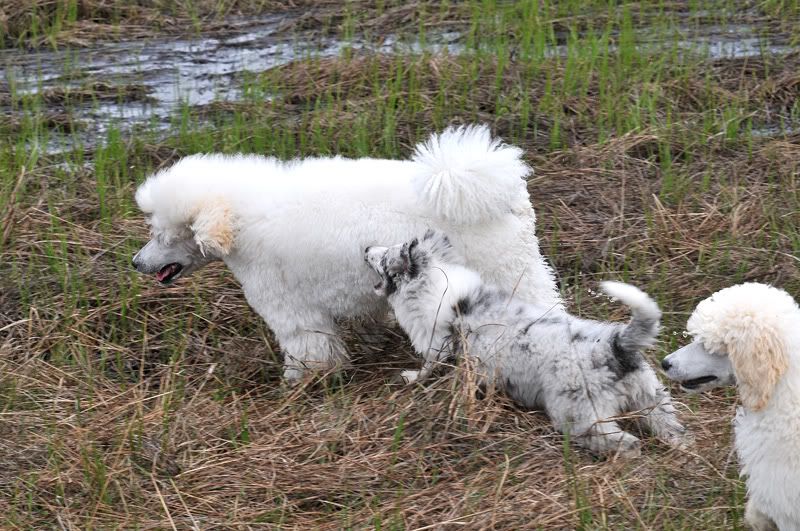 So she's decided she's not going to take any guff from Poodles...watch were you are walking you big white piece of fluff!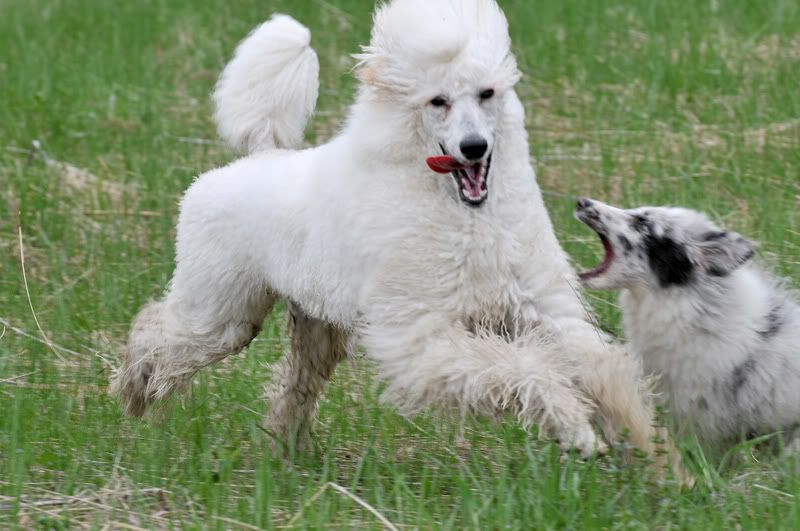 I'm serious! Get out of my space!!!