We're crate training the teenagers and to teach them to be clean I've been getting up at 6 am to let them out. Well this morning I overslept and was an hour late, which meant three crates needed to be washed. After the crates were washed, I bathed and dried the pups and then took their ears out of their braces (they need to be changed periodically), did nails and fluffed them up. We put "Lola" on the table and took some photos of her at 13 weeks. She was only moderately cooperative. Finn was worse and so I said to Pete I'd take them out for a walk (their first) with the camera.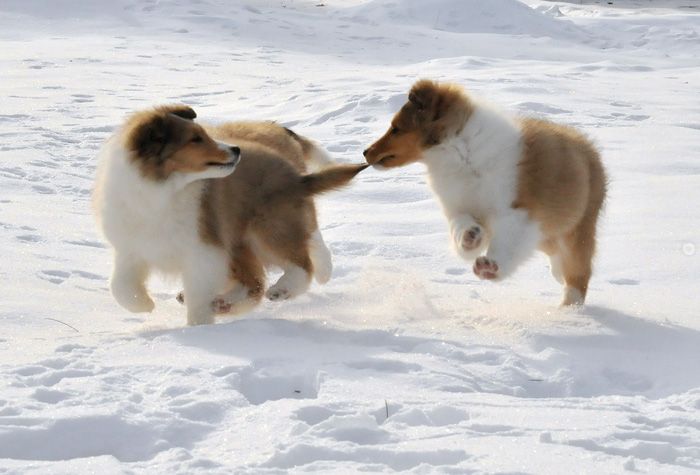 Got your tail!
Finn McFluff and Lola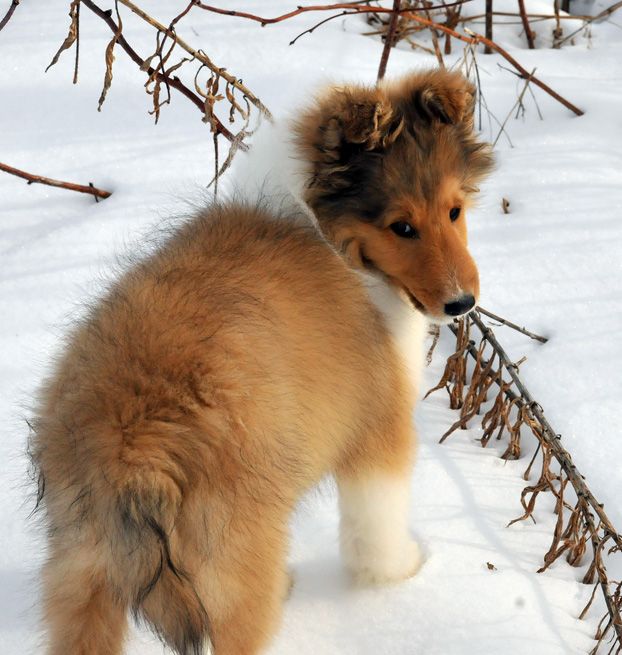 Lola found some dried plants to taste...
...and some more
I'll try pulling this out!
What?
Checking on her brothers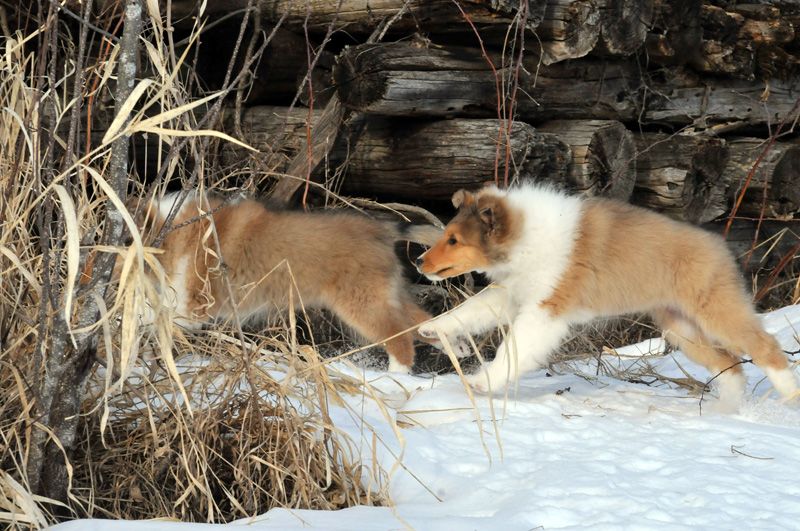 Lola chasing Corbin
This was the first time the pups have experienced paparazzi and Corbin wasn't too keen on the camera. He kept his eye on me and felt better if he hid in the bushes!
Lola scouting for trouble
Found them! Finn
McFluff
on the left,
Rehannah
and Corbin
Lola and Corbin
Corbin on right, Lola, Finn and
Rehannah
Corbin top, Lola and Finn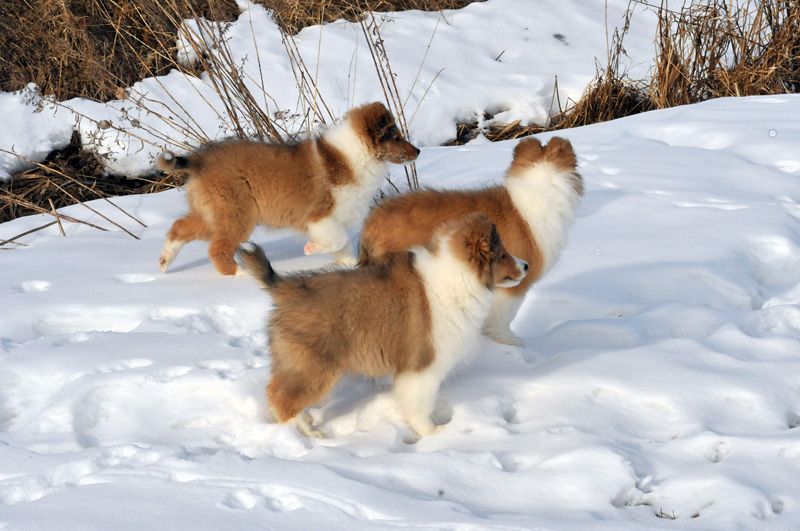 Same order...looking for
Rehannah
the ringleader
AAAAKKKKK
! I couldn't believe it! All four wandered over and despite my efforts to call them away they all had to check it out...it's in their DNA! I was mortified...all that effort gone to waste...(sigh)
I didn't take many pictures...I was too worried about getting these guys back into the house. It was minus 9 C, there wasn't supposed to be water (and mud)!!!