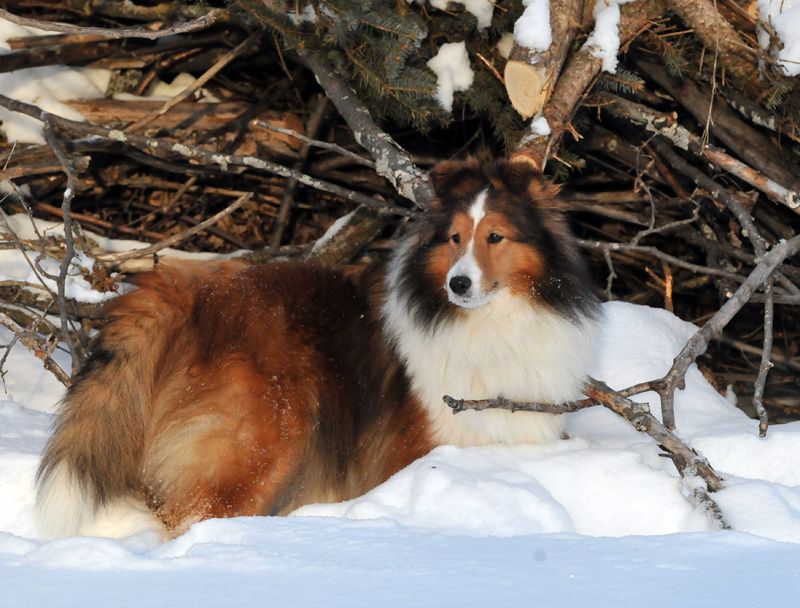 The weather channels are warning of an imminent snowstorm. So after chores were done and errands were run the sun came out.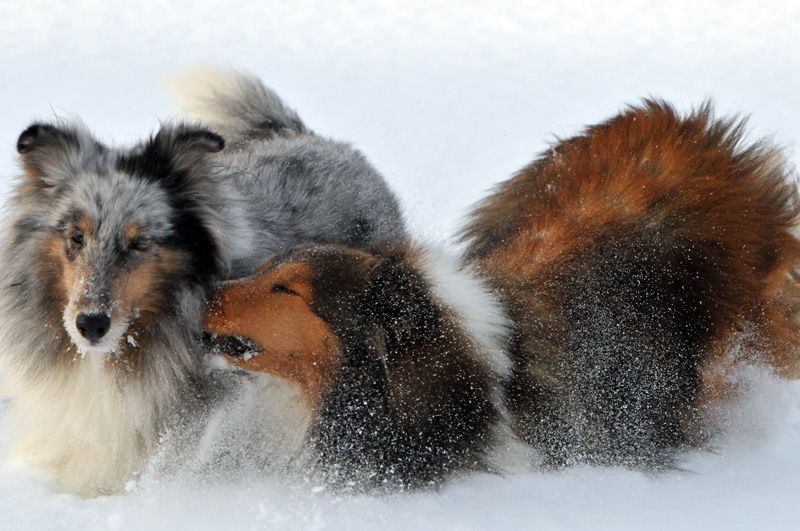 I took the opportunity to take the dogs out back...they had cabin fever after yesterdays cold spell.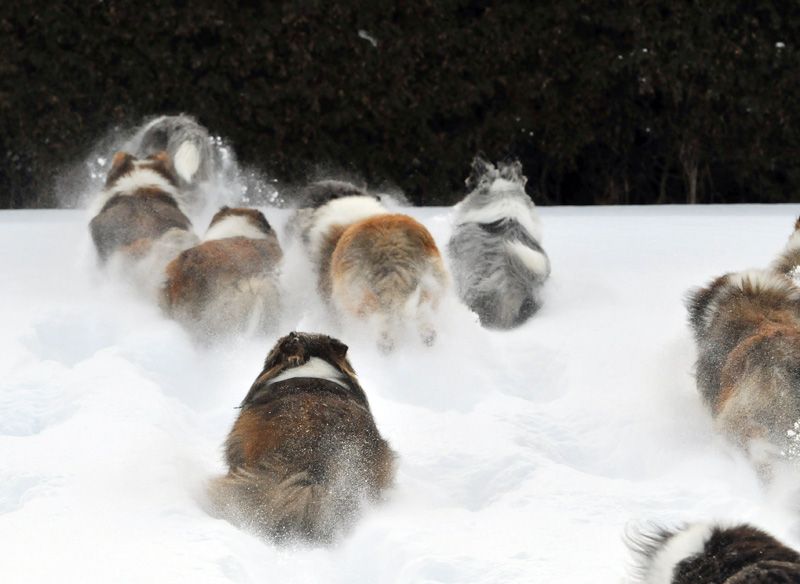 A lot of pent up energy put to good use!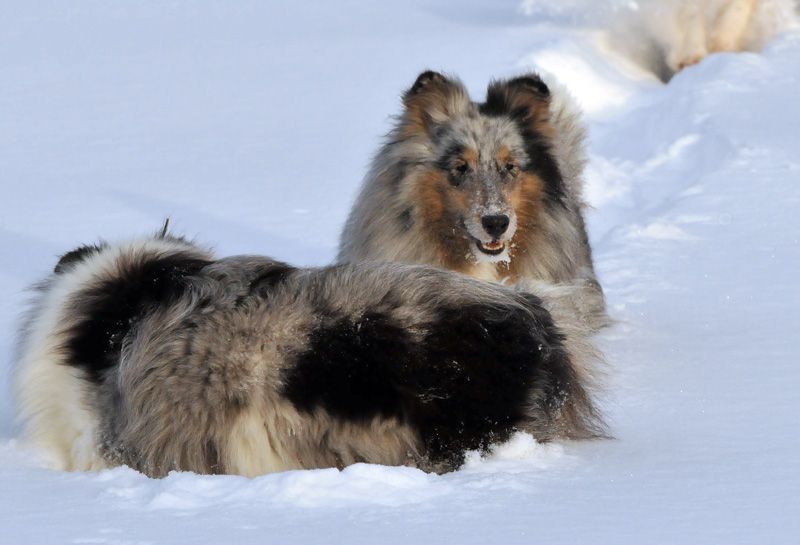 Eva and Stormy. Eva had her staples removed and has made a full recovery from the mastitis. She has an incredible resilient personality...we just love this girl.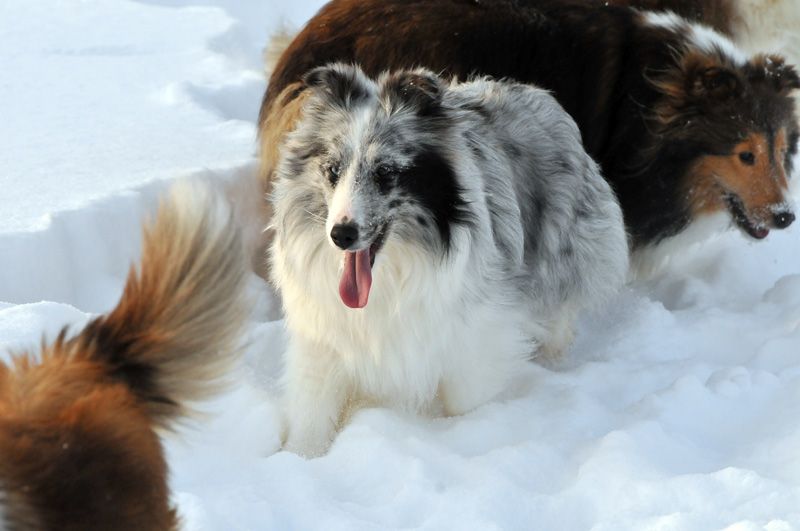 Emma starting to coat back up after her singleton litter. Miss Trix is not in the photos as she is away at "school" learning how to be a show dog.
Eva with Stormy and Taboo
And they are off again...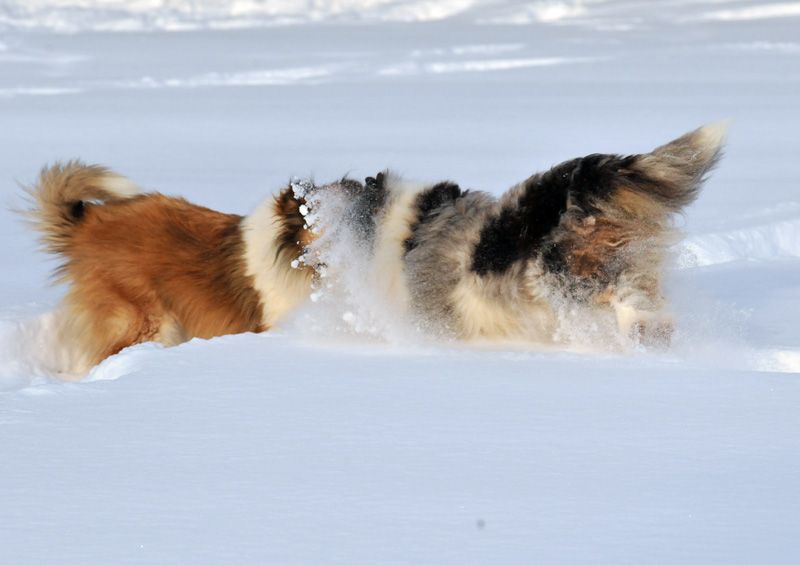 Stormy - Miley collision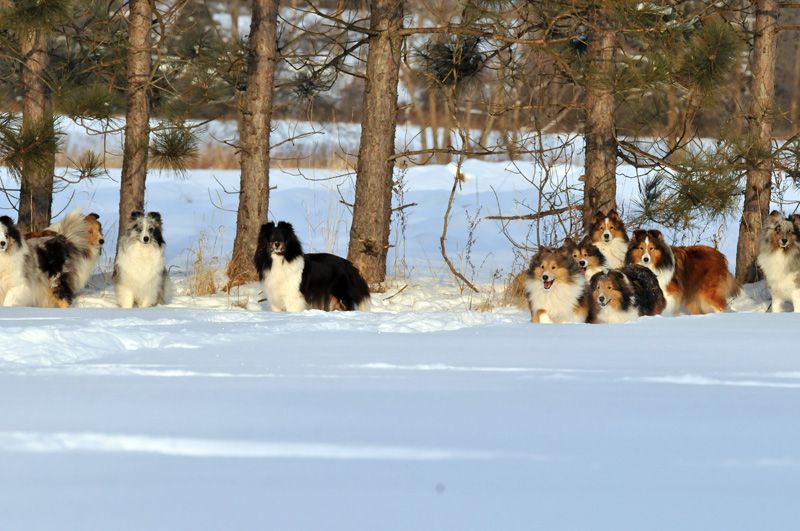 Le gang...Stormy, Mayer, Emma, Taboo, Bridgit, Cocoa, Valerie, Paris, Bunny and Eva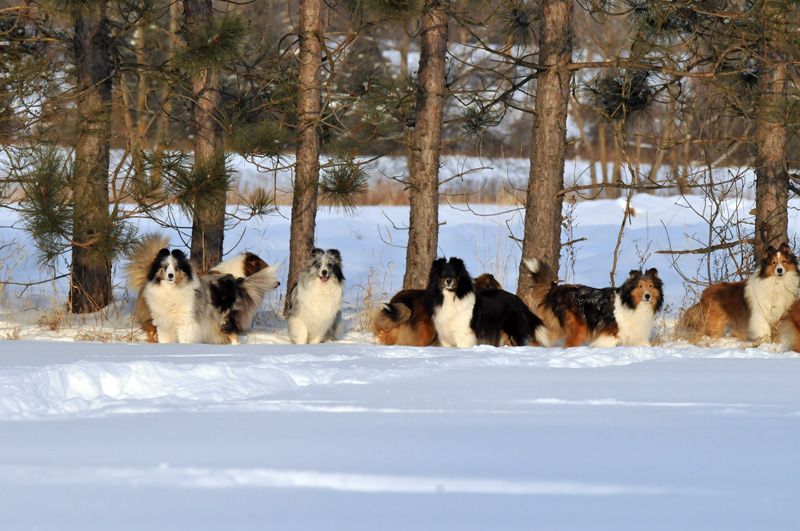 Shuffling it up a bit...see if you can tell who they are...
A bit of a traffic jam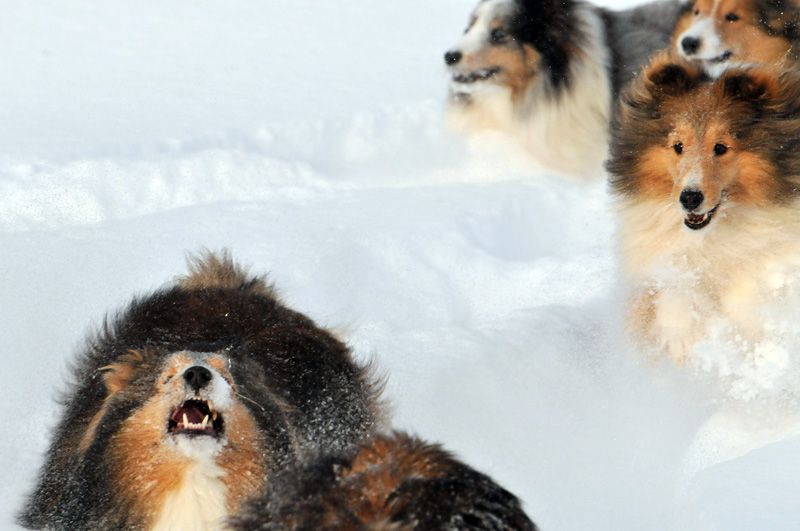 Crazy shot, but makes me laugh...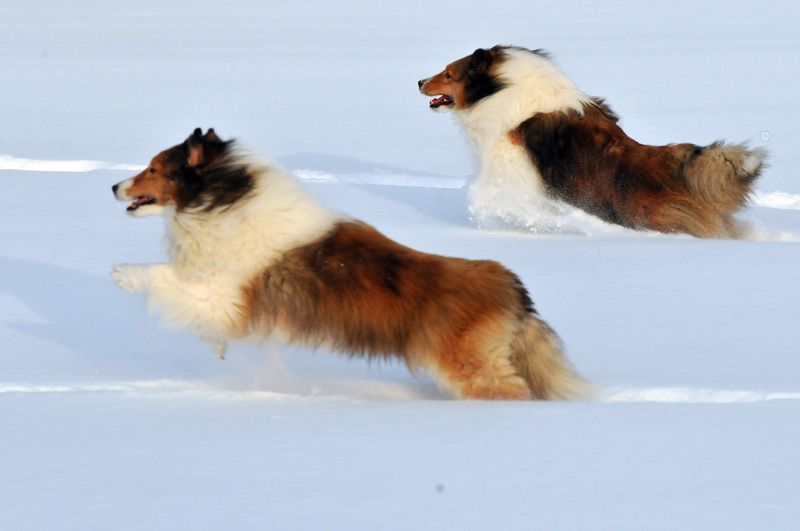 Paris and her son Mayer looking like dolphins in the snow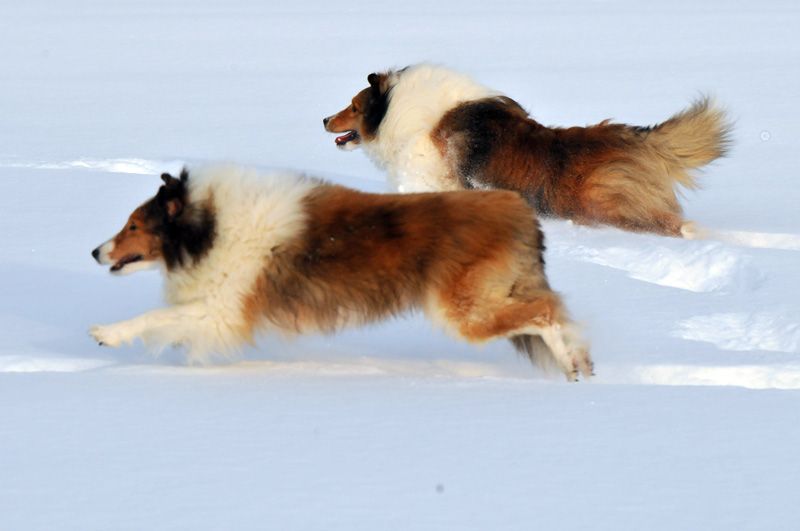 You can see Paris' coat is trimmed from her recent litter...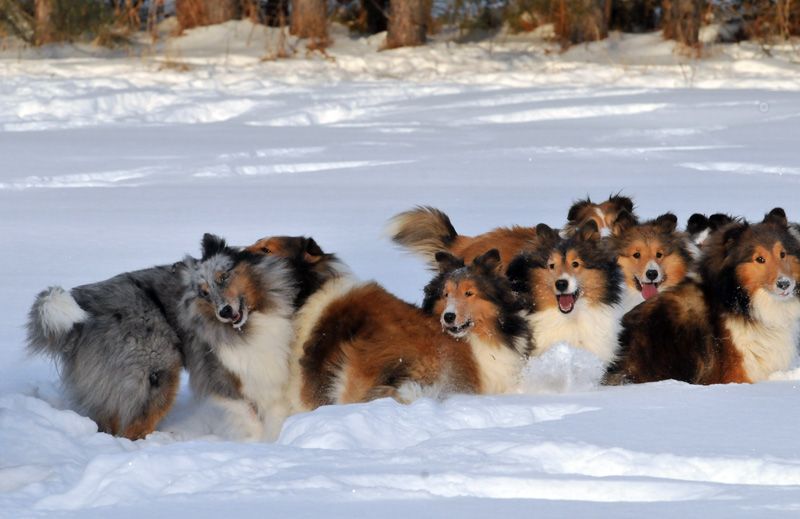 Eva being told off by Paris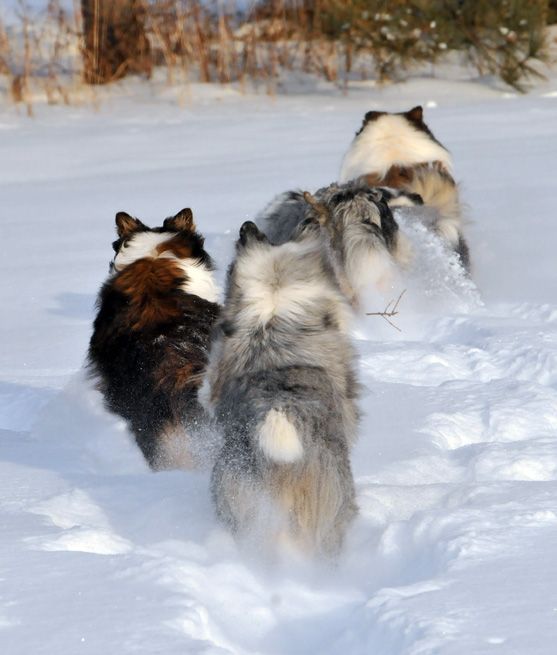 Fuzzy butts often collect branches...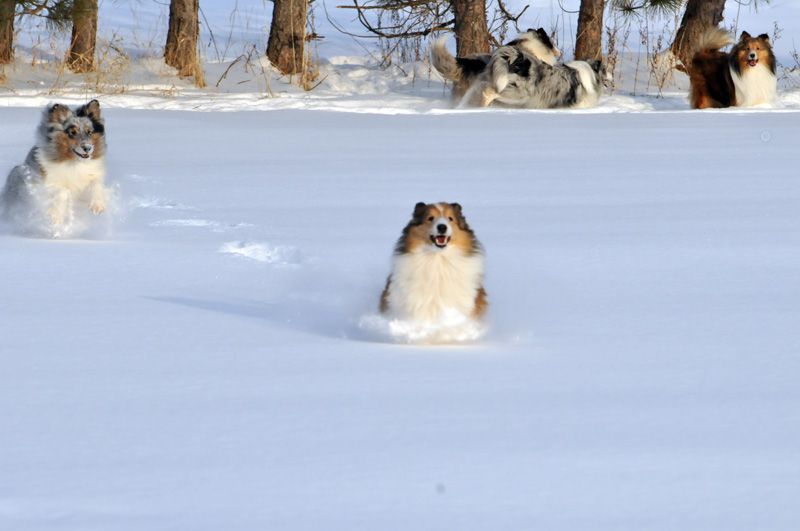 I called to them and Miley was the first to come...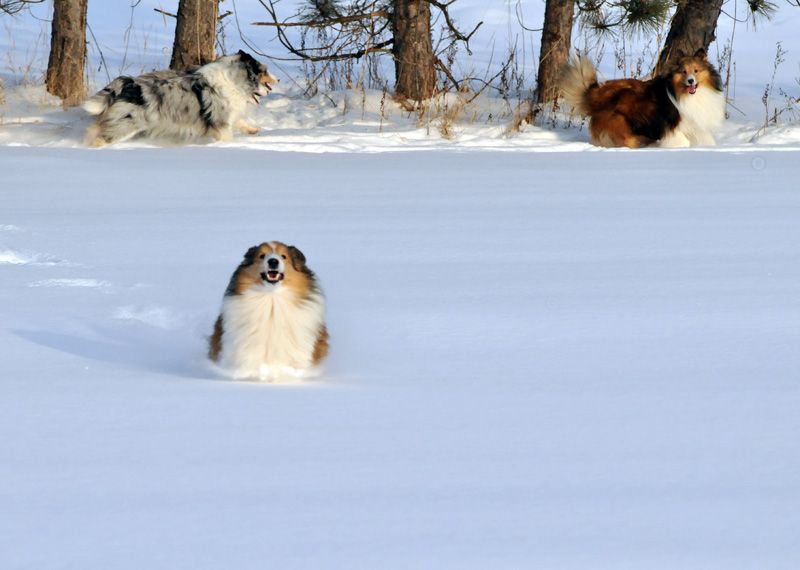 These are in backward order...blogger isn't letting me shuffle pictures around and I can never remember to load them back to front. Anyway...you get the picture. She is pretty cute.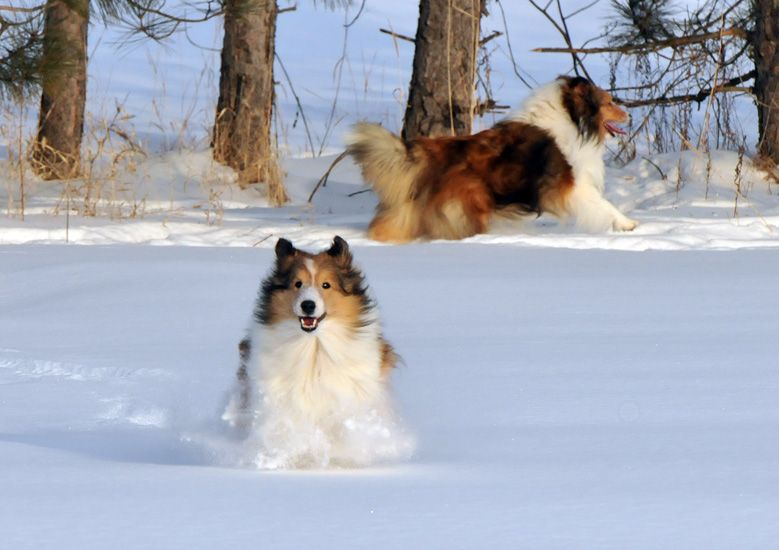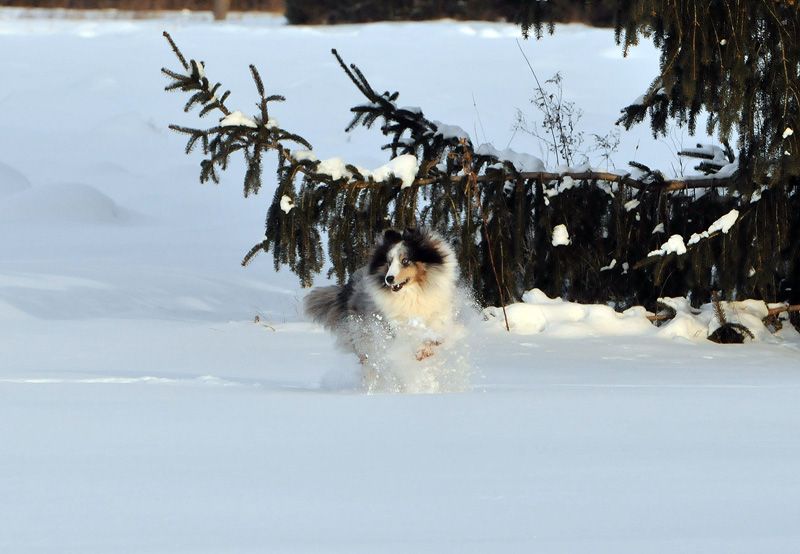 Stormy hop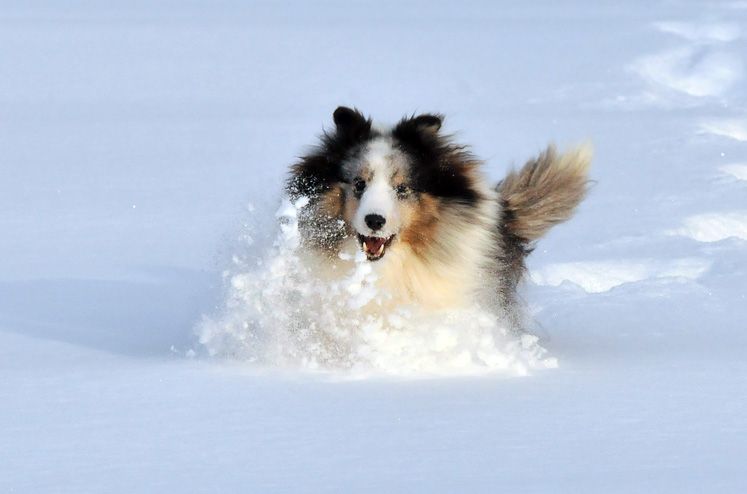 Stormy blazing a trail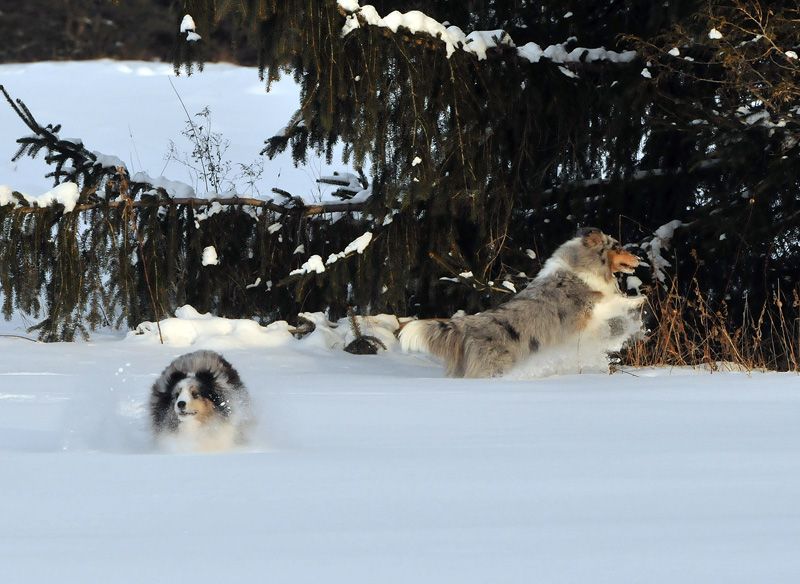 This picture cracks me up too...Eva in back and Stormy coming this way