Yesterday afternoon I took Diva, Miki and Owen out in the field for the first time. I brought the camera with the 70-200 lens and for the first ten minutes or so was wondering why I bothered putting on the zoom lens. They were sticking to me like glue...happy and looking for treats, and not really aware of the freedom they had. Then they found a puddle and got the sillies.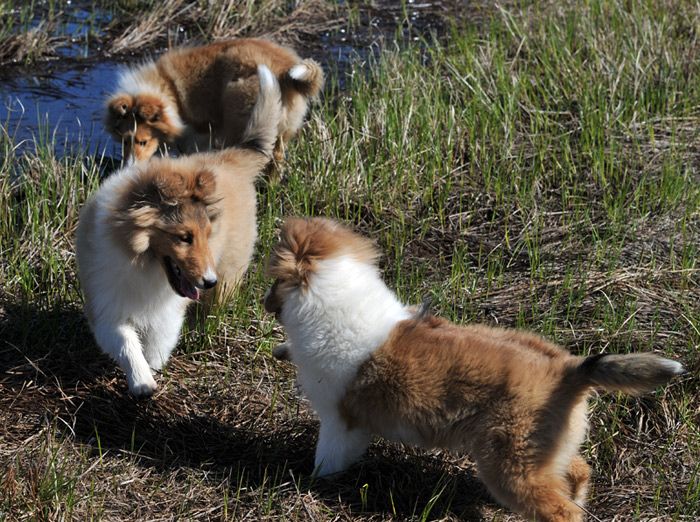 Invitation to play...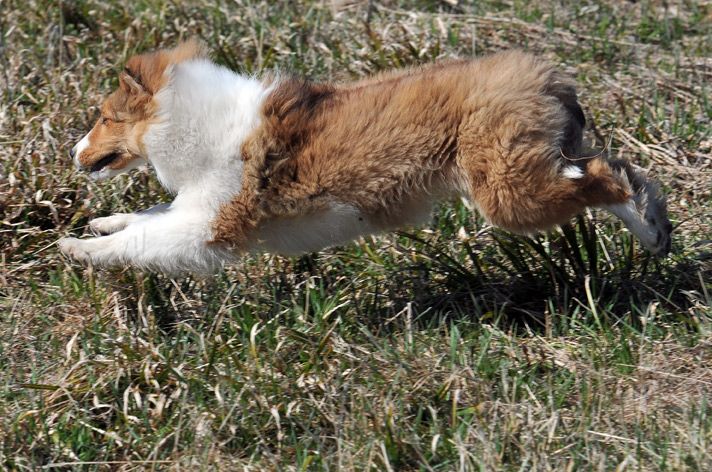 Diva tucked her tail and started to go!
From the standard: "The Shetland Sheepdog is a small, alert, rough-coated, longhaired working dog. He must be sound, agile and sturdy." Diva looking pretty agile!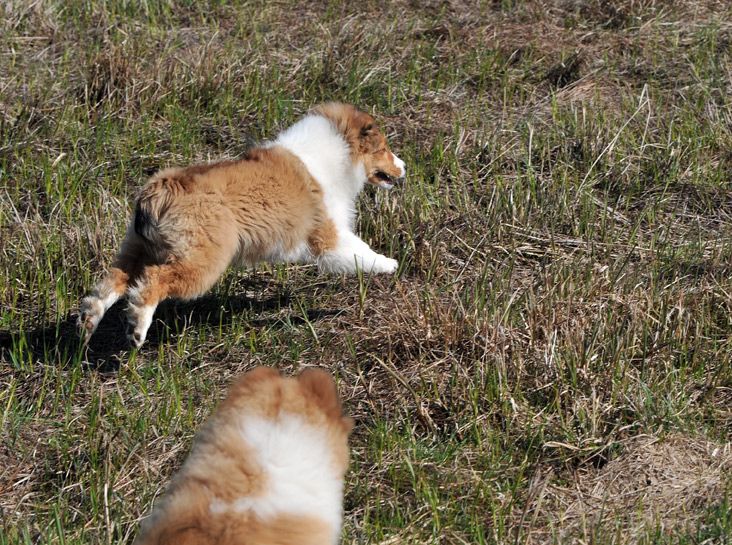 Woo Hoo!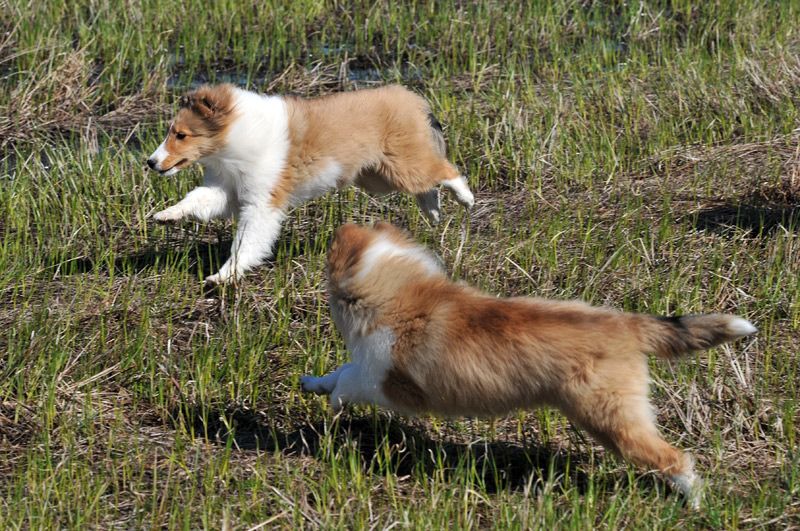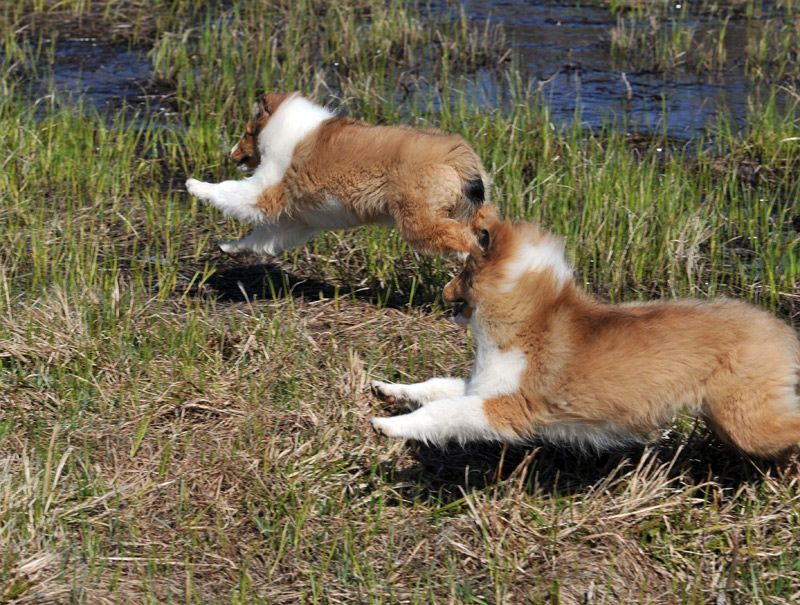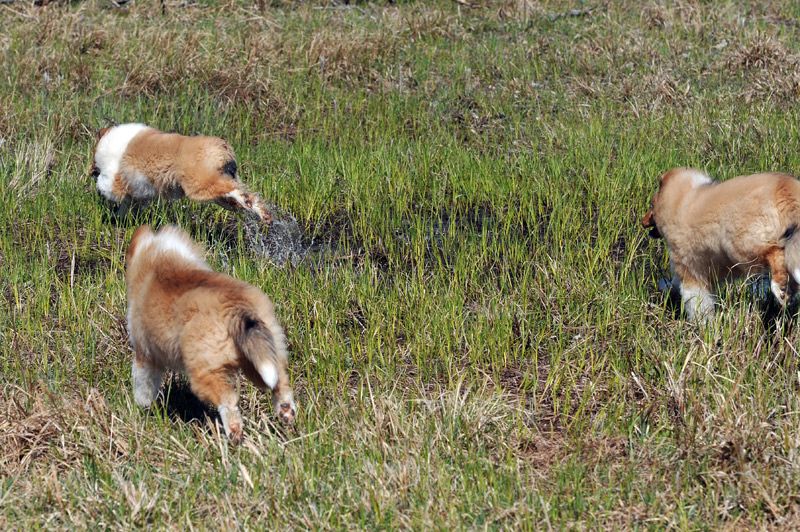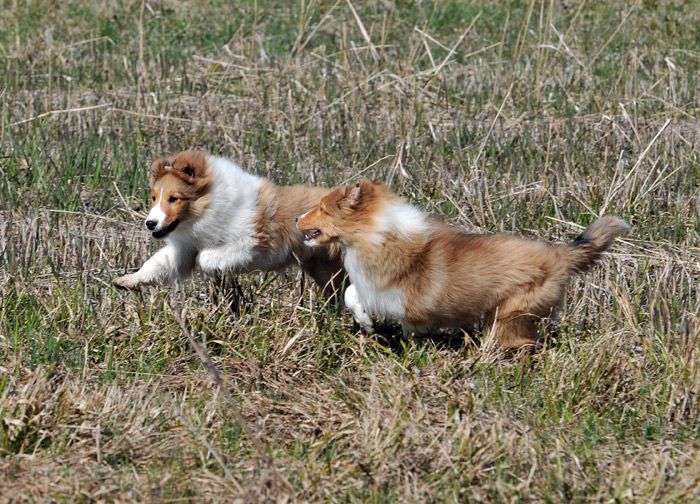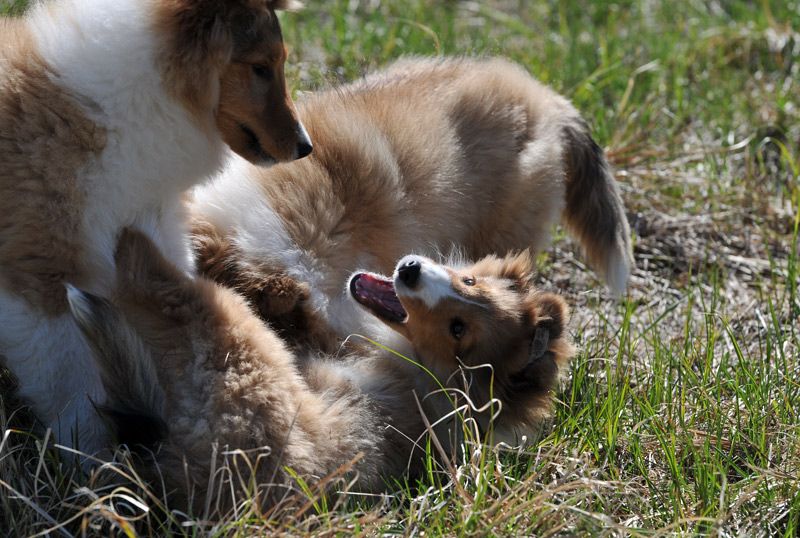 Gotcha; Diva getting worked over for being such a smarty pants!