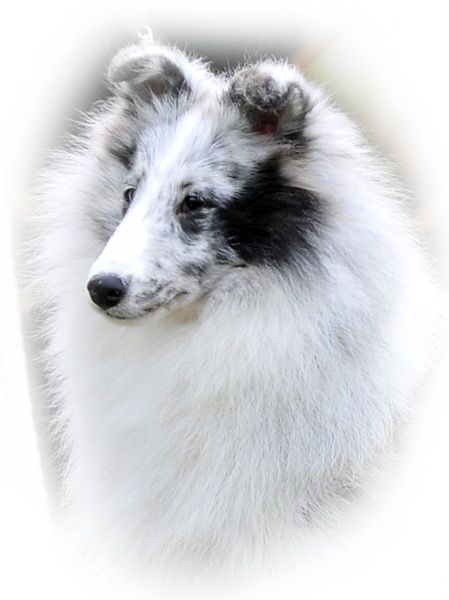 I drove down to Burlington ON with Emma (the little bi-blue that is usually pictured on this blog with mud from head to toe) as there were three breeder judges on the panel. The first day I got to the show early in the morning, as I didn't want to hang around the motel. I made the mistake of thinking it was an indoor show, and so wasn't really dressed appropriately. It was very windy, damp and cold! I sat in the car with the heat on and the seat warmer in the afternoon! I had thoughts of packing up and going home even before the show started...I'm a fair weather shower and am not into discomfort!

I stuck it out and little Emma won WB/BOS over a Special and Best Puppy In Group under judge Denise Cornelssen. The following day we were on early in the day and she won WB/BW/BOS, and then Best Puppy in Group so we had to stay until the end of the day. It got colder and colder and started to rain. I was lucky to have set up with Graeme Burdon and he was able to get a pop up tent from his client, so at least we had shelter. Miss Emma was a little star and went on to win Best Puppy in Show under noted judge Mark McMillan! I was thrilled...this doesn't happen too often with our puppies, as our guys are slow maturing. Then on the third day judge Glen Stark awarded our baby girl WB/BW/BOB and Puppy in Group! This win finished her Championship...yay!!! It was a fun weekend, despite the weather. I got to meet some new people, get to know some acquaintances a bit better and as a bonus, brought home a new Champion.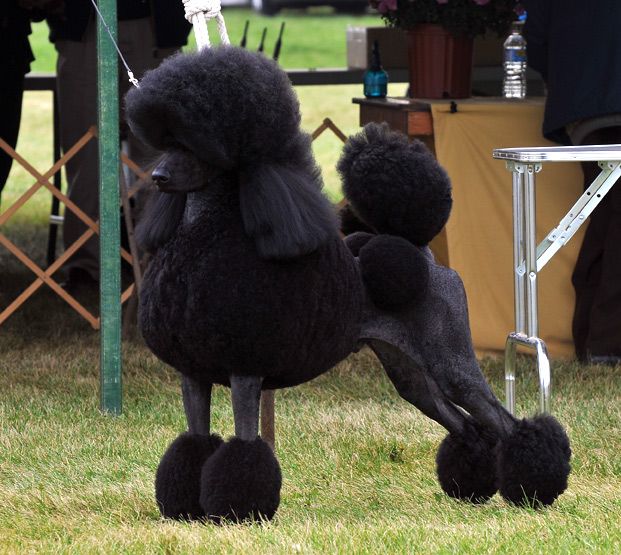 The Standard Poodle Am/Can Grand Ch Classique Scaramouche won Group 1st on Saturday and Sunday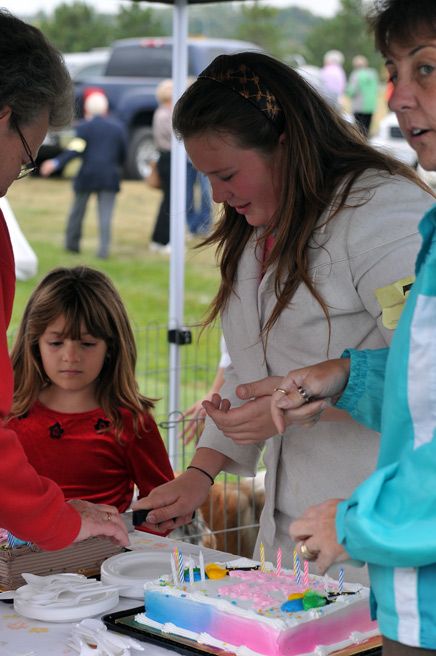 I met the lovely Samantha Taylor. She celebrated her 13th birthday at the dog show, and I think her ears are still recovering from our rendition of Happy Birthday!