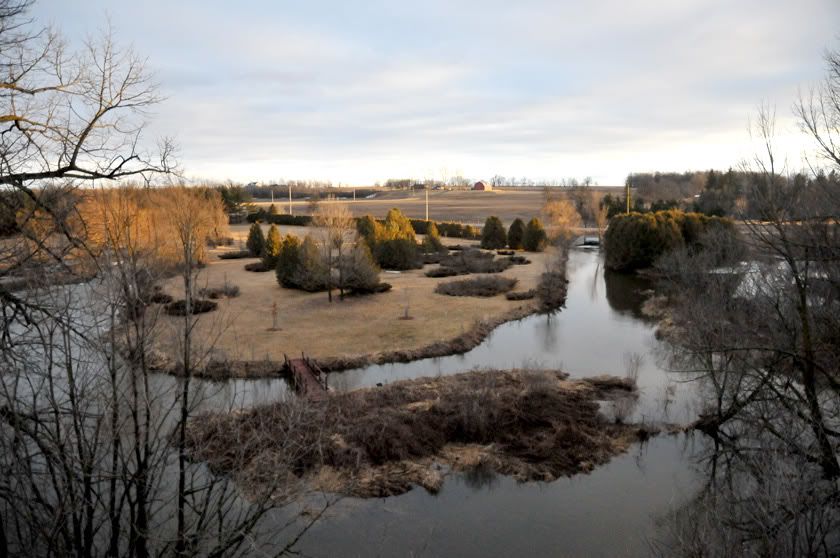 Sunset. That little dot on the island is a beaver! They show up in the area in early Spring but don't stay for long.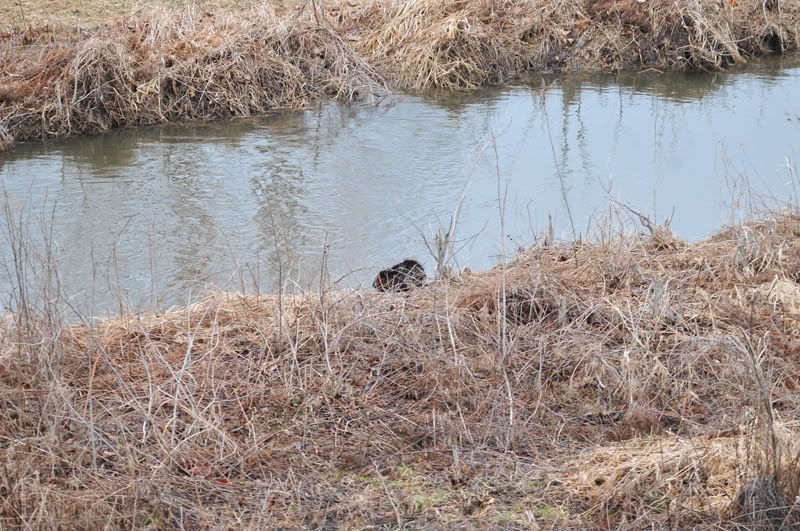 This fellow wasn't bothered by me talking to him...he kept munching on a twig.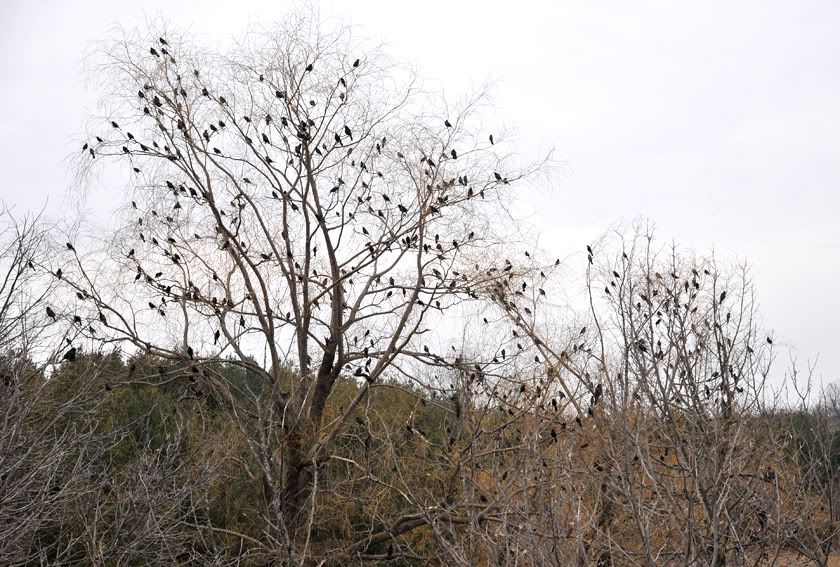 The grackles are back...we call them the black "squawkers". This looks like a scene from Hitchcock's "The Birds". Actually, hearing the birds in the morning is wonderful after the quiet of winter.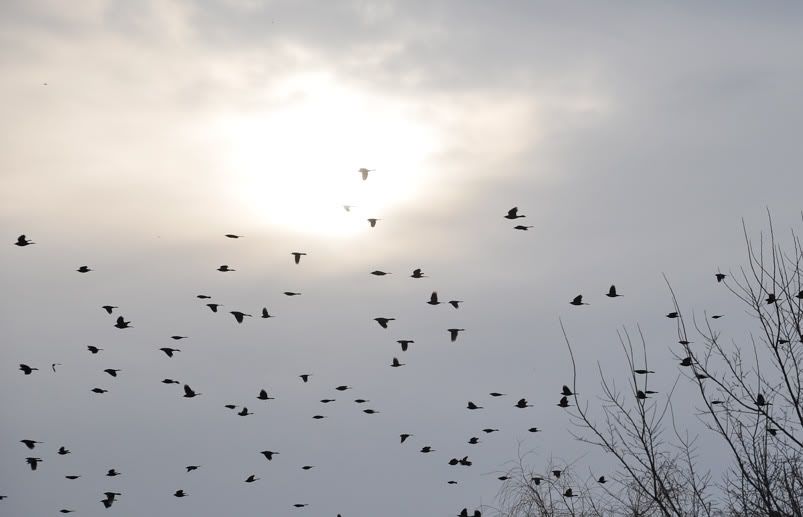 An addendum to our wild wet walk the other day...Bunny slept in bed that night (after a bath of course!). Four more were bathed yesterday, including Paris who is back at the shows this coming weekend. No more making mud pies for awhile!