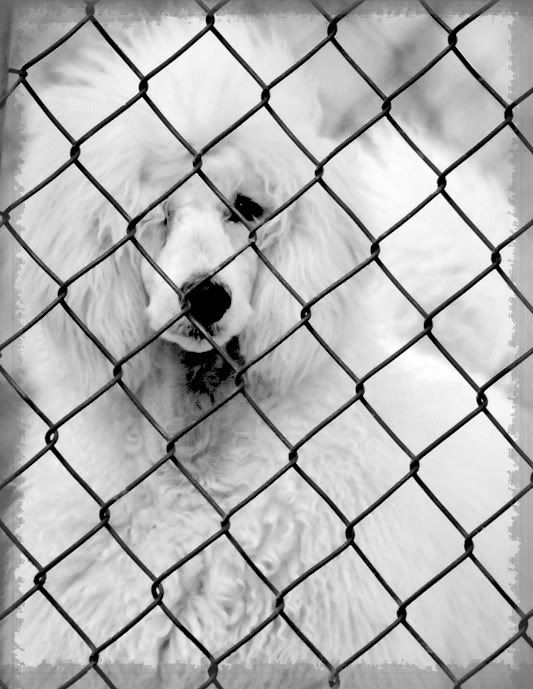 When you're this pretty it is sometimes hard to be taken seriously, however...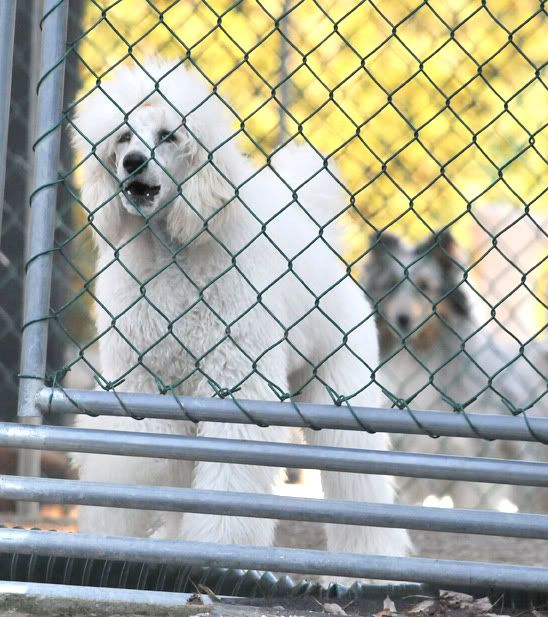 If you show up at our house late at night (or early in the day, for that matter)...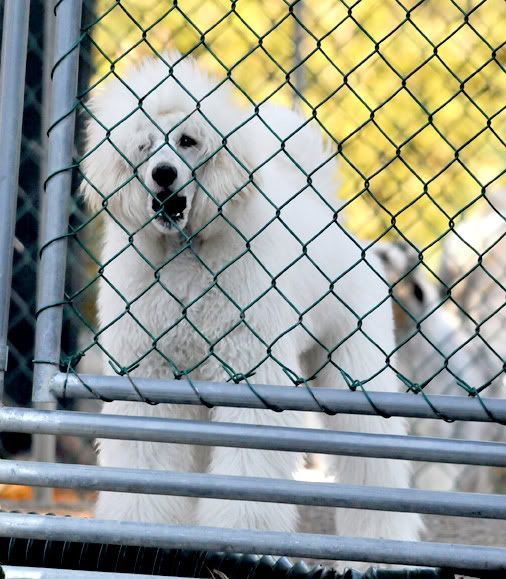 You will be greeted by a very cross, ferocious guard Foo!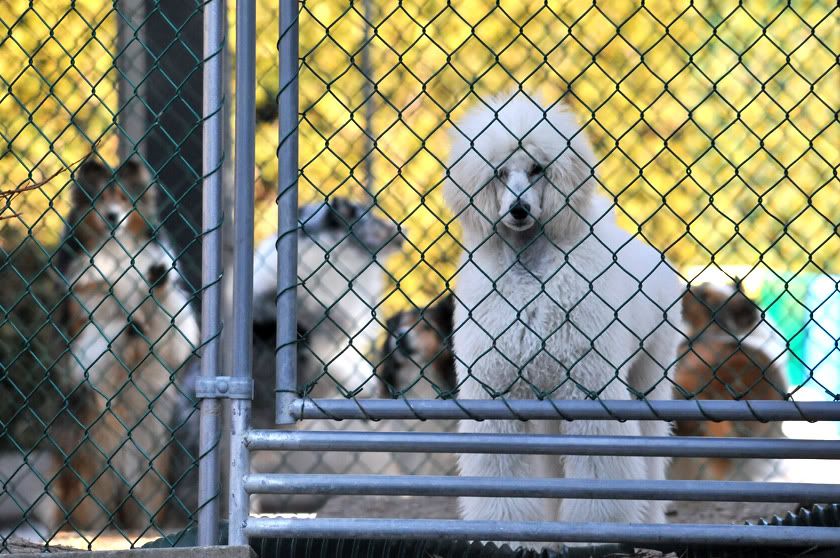 Who will alert her friends to the danger...

At least, that is what she did last night at 11 pm, when someone showed up drunk at our front door, claiming to be lost and wanting to use the phone...a very strange request in this day in age (I mean, who doesn't have a cell phone?) The taxi driver wanted him to pay and was going to leave him at our house!!!

A very strange night indeed.