It was a beautiful day for a walk on the property!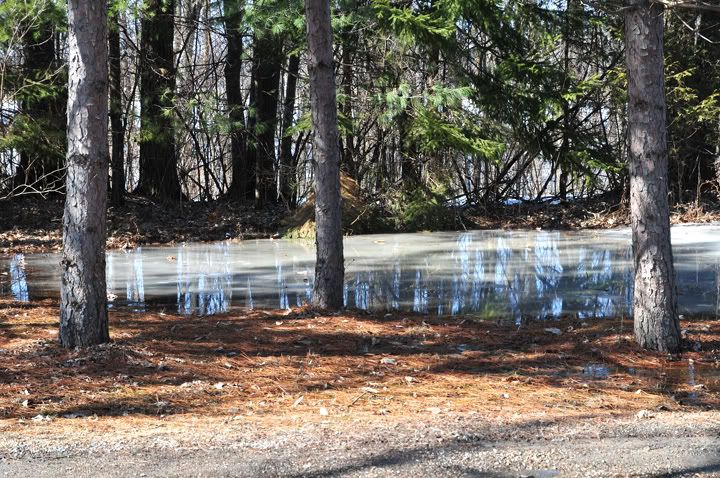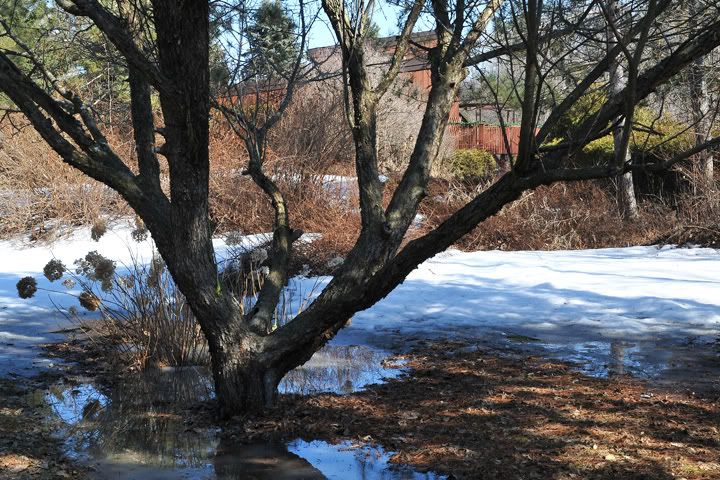 The meltdown by the driveway.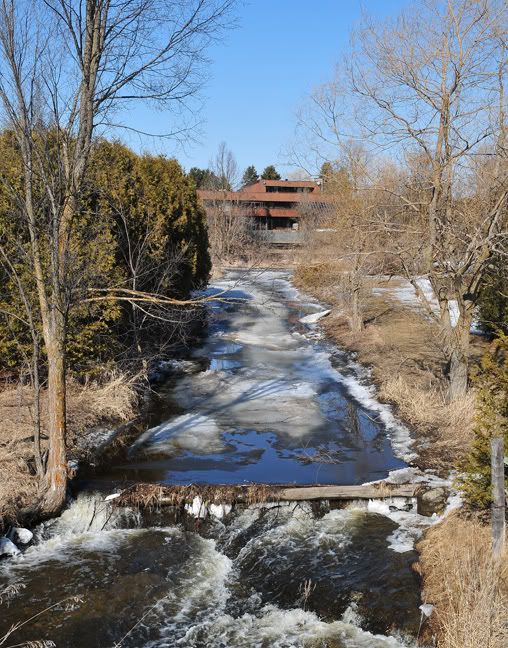 The creek by the culvert.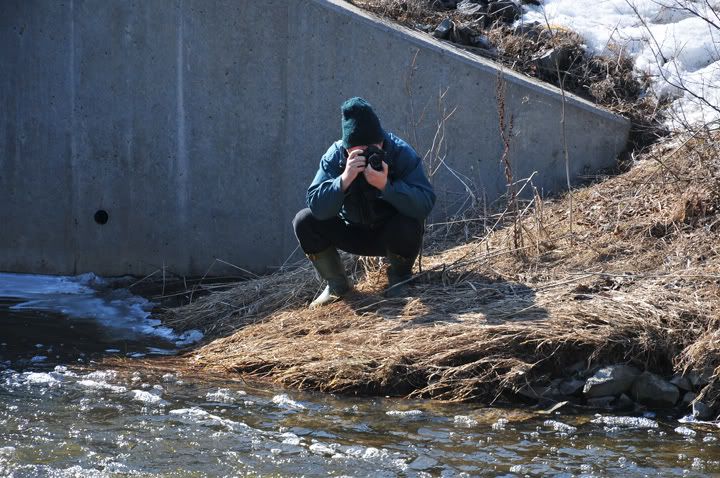 Back at you "Paparazzi Pete"!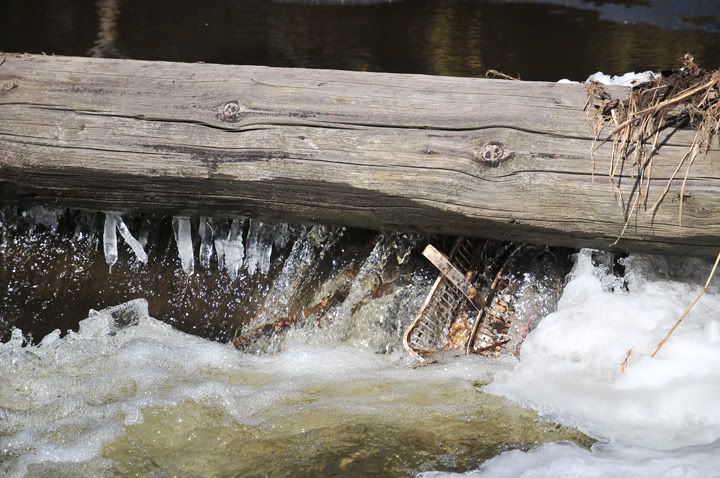 A plastic fruit basket heading downstream. We picked it up and put it in the trash...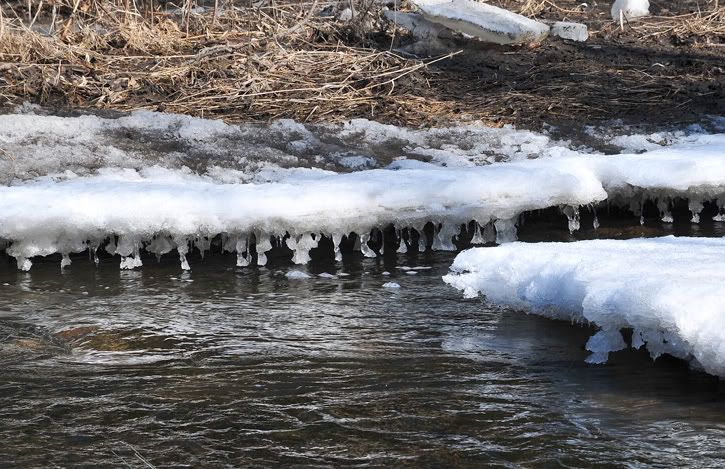 The beauty of Spring; the sound of the water flowing is mesmerizing!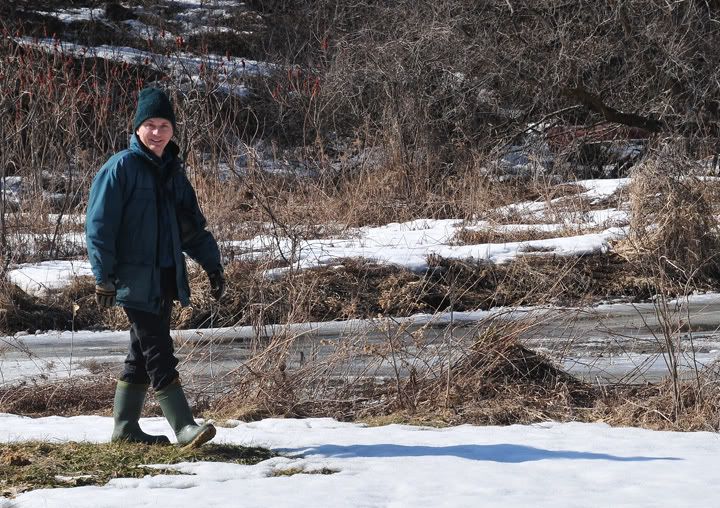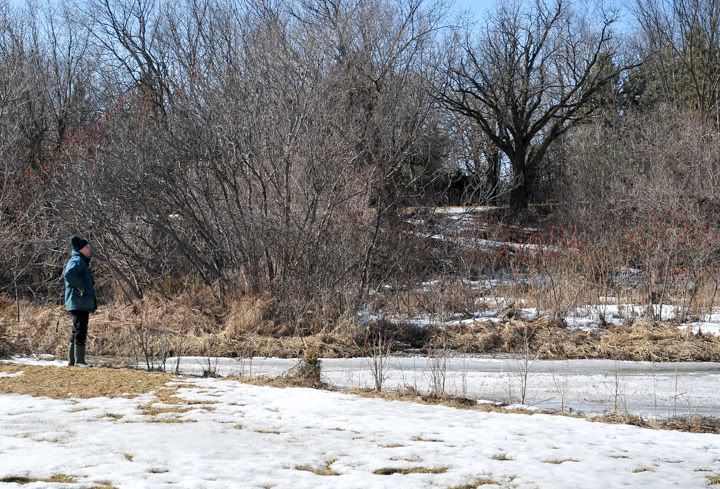 Checking things out.