I was sleeping when I heard a noise in the living room. It sounded like Bunny was chewing on shoes, so I quickly jumped out of bed to check it out. It wasn't shoes; she had found a balloon left over from Valentines Day!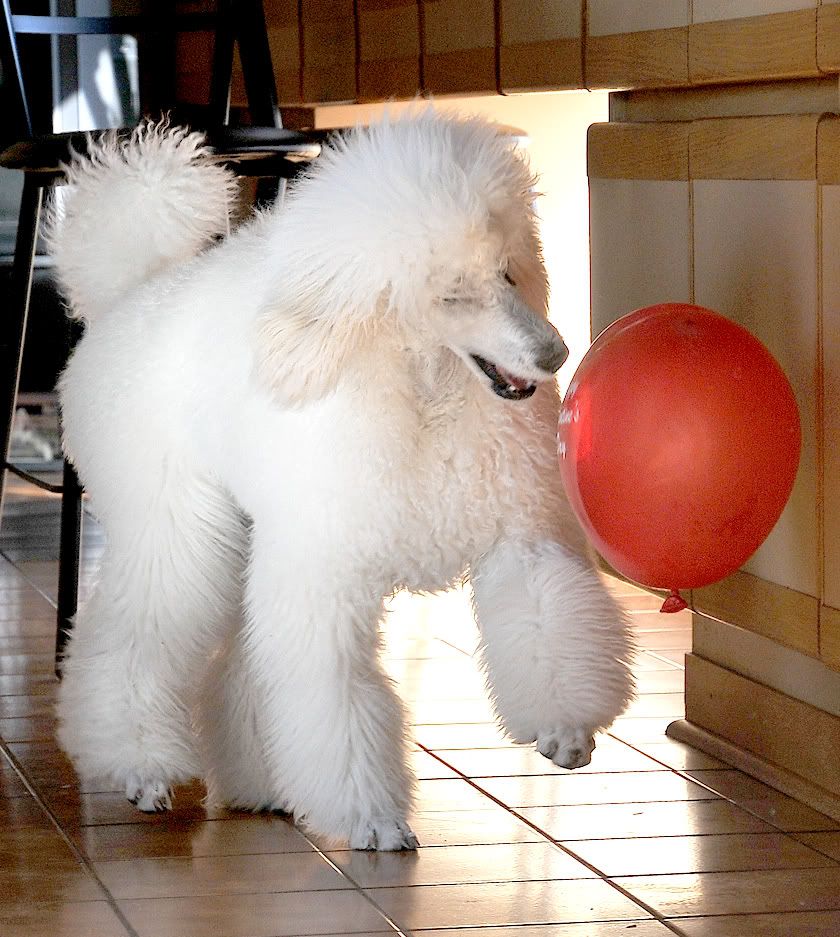 She was very careful to pick up the balloon by the tab at the bottom!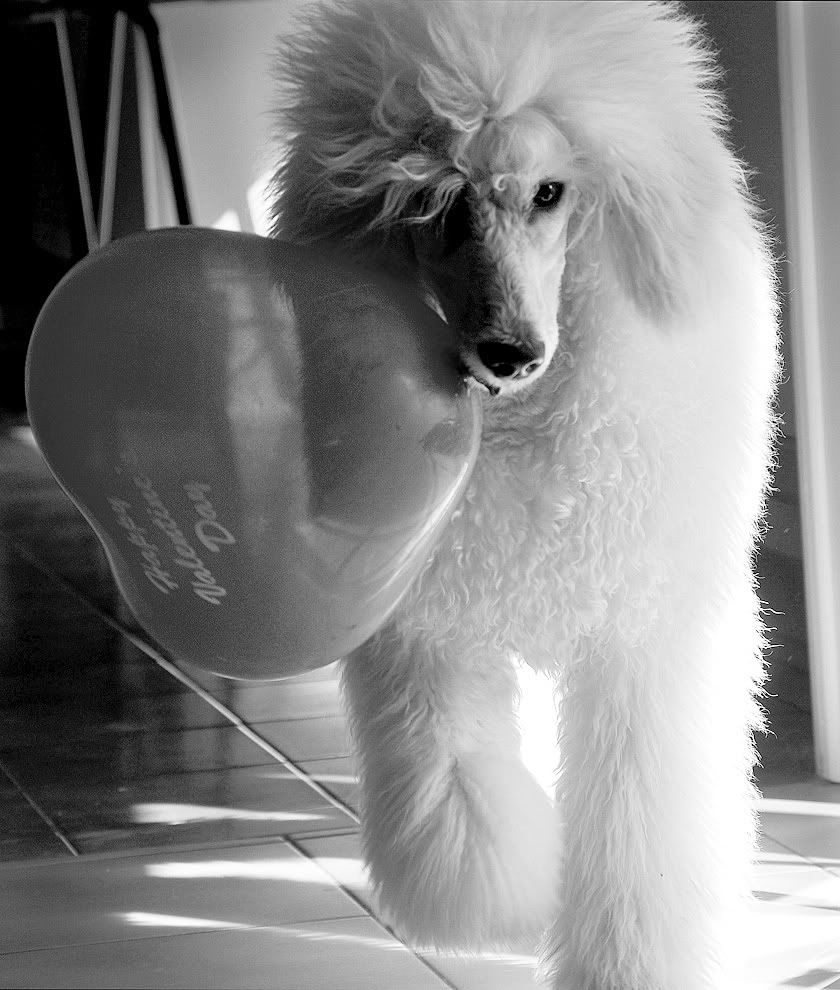 Trying to catch it with her monkey paws!



I didn't see this coming...did you? Ha ha