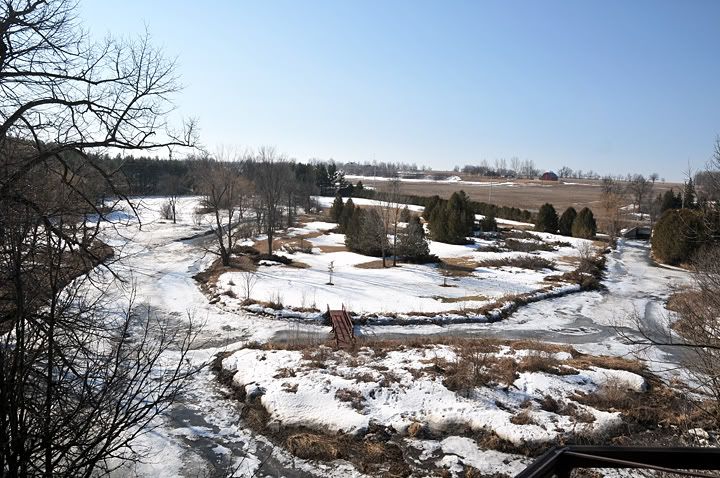 It is a gorgeous Spring day, with temperatures above freezing and the sun is shining. I took the camera out on the balcony and climbed onto the roof to take a few snapshots of the creek.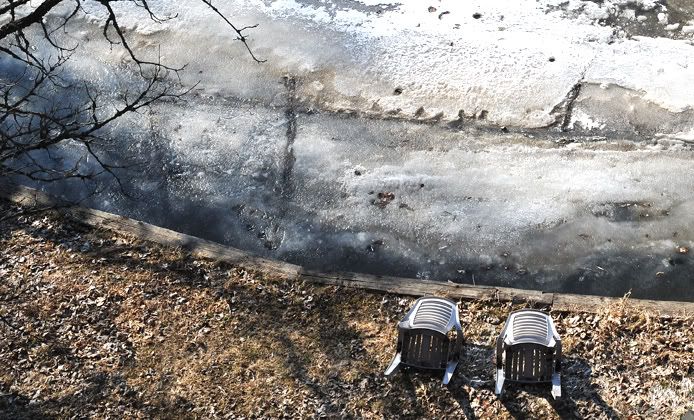 It will be awhile before we are able to use these...
The ice and snow are starting to melt, albeit very slowly.
I
crept over to were the dogs were and I started talking to them. They didn't know where I was at first, and then Bunny spotted me...
It is good to keep them on their toes. They never know when or where to expect me!
(Or in Bunny's case...OFF her toes!)