Yesterday Pete and I were like kids at Christmas time; we couldn't wait for the arrival of our new toy. It arrived at four and we both ran out to meet the driver. I said to him, I didn't think I'd be so excited to get a tractor; but I can just imagine all the possibilities. Some of the ideas are cutting the field behind the hedge in preparation for the new dog paddock, removing stumps, moving stone; you name it, it is going to make our life a lot easier.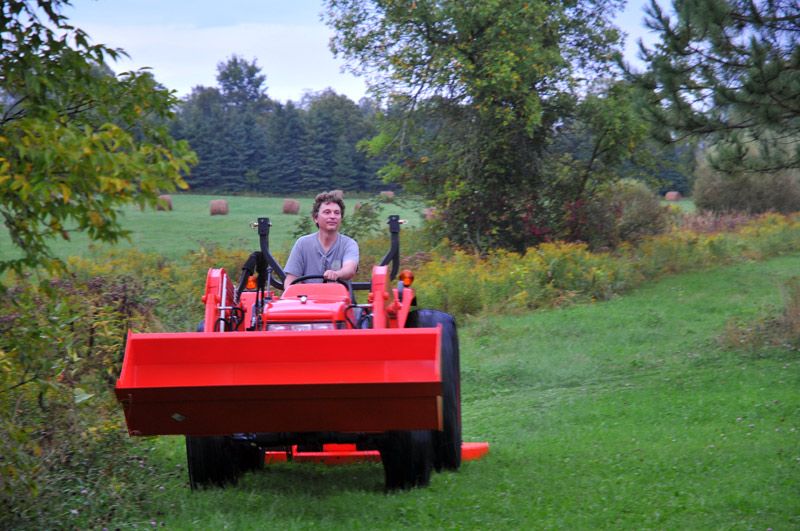 So even in the rain, we had to test it out! Pete is using the seven foot wide lawn mower.
I even had a turn! It is too much fun. Pete is out there now; and I'm about to join him. Green Acres is the place to be!