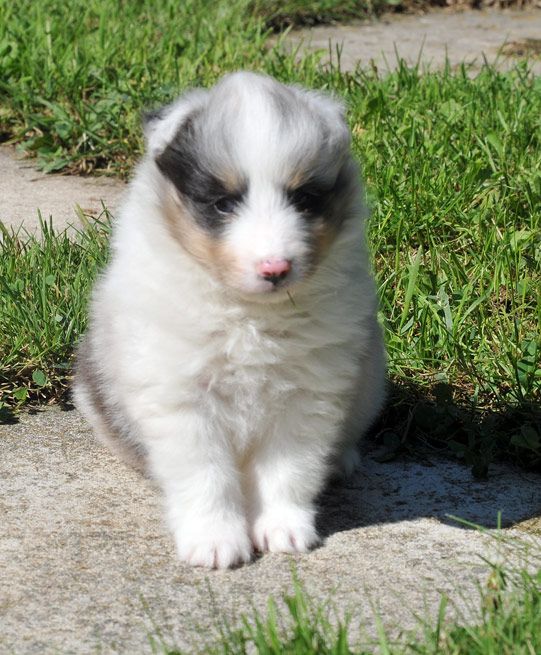 I took Emma's girl out yesterday to take her pictures. It isn't easy when you are alone and there are no littermates for her to interact with. So I would place her down and back away and she'd hop after me. I managed a few quickie snaps. This one is cute, though not in focus.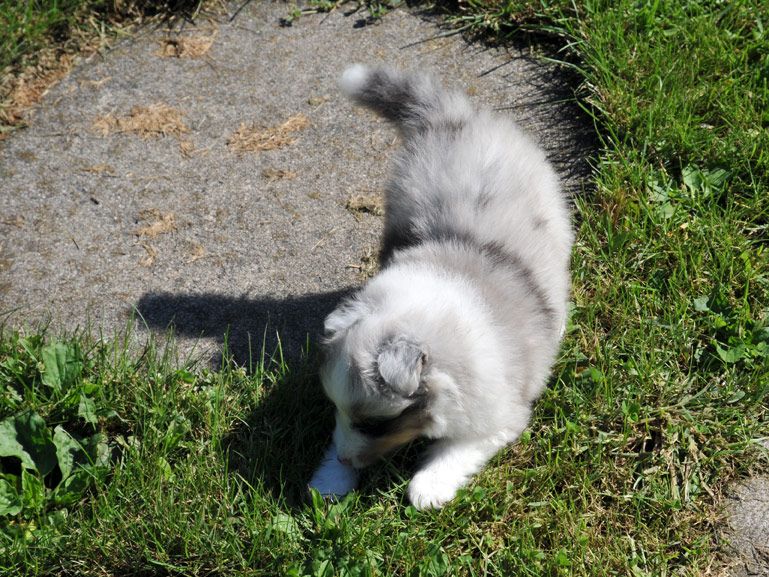 Seen from above...pulling grass.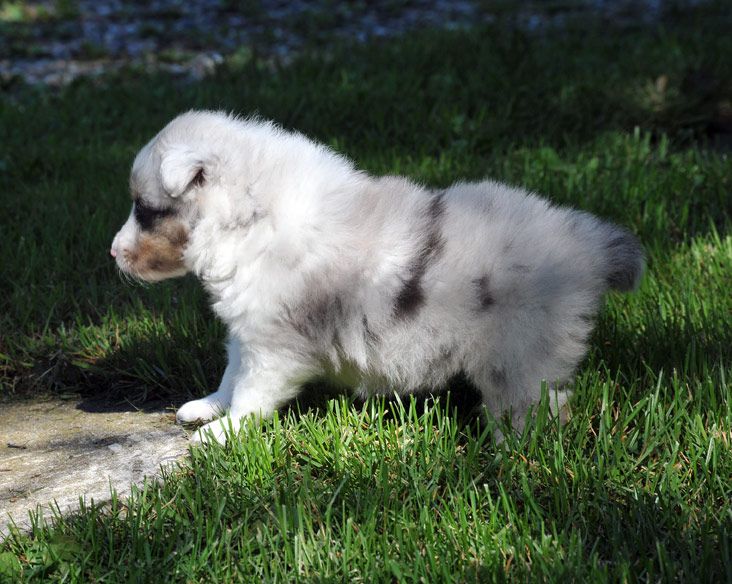 Plunk her and run...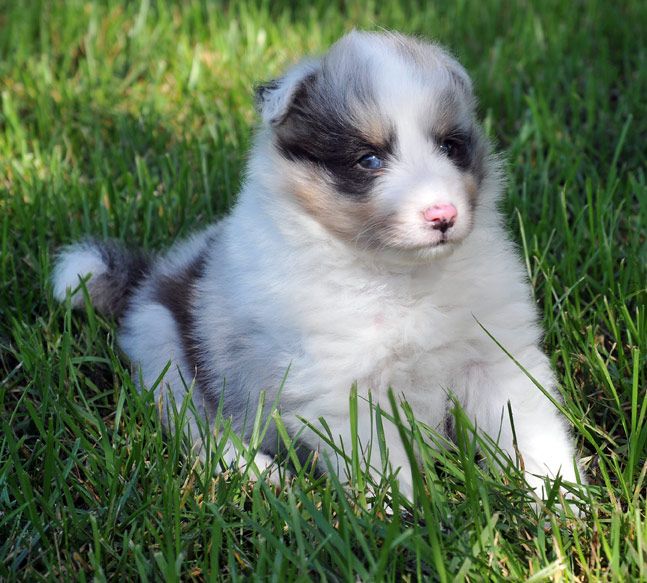 She obliged and sat. Actually, I think she just wanted to sit. She isn't the most obliging puppy; she is downright ornery. I joked on the Facebook page that her name would be Laureate Dominatrix..."Trixie" (probably not...but shows where we are at the moment temperament wise).
Left eye (or do you call it her right eye) is definitely blue.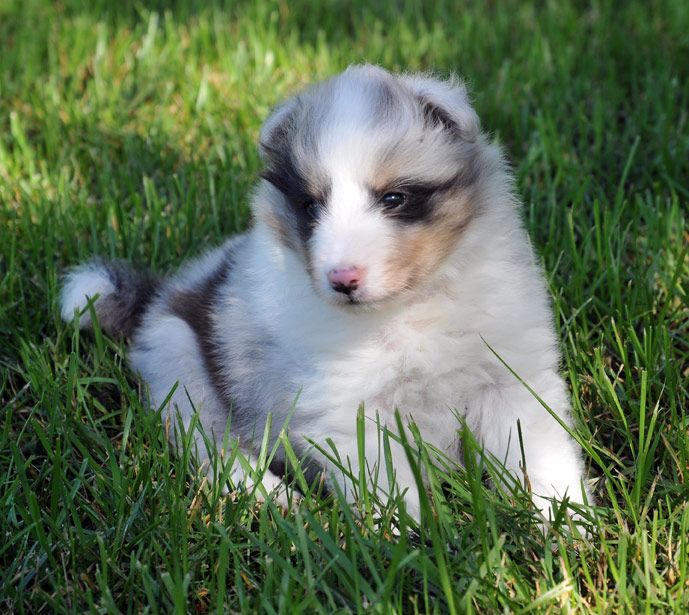 Other eye looks to be brown.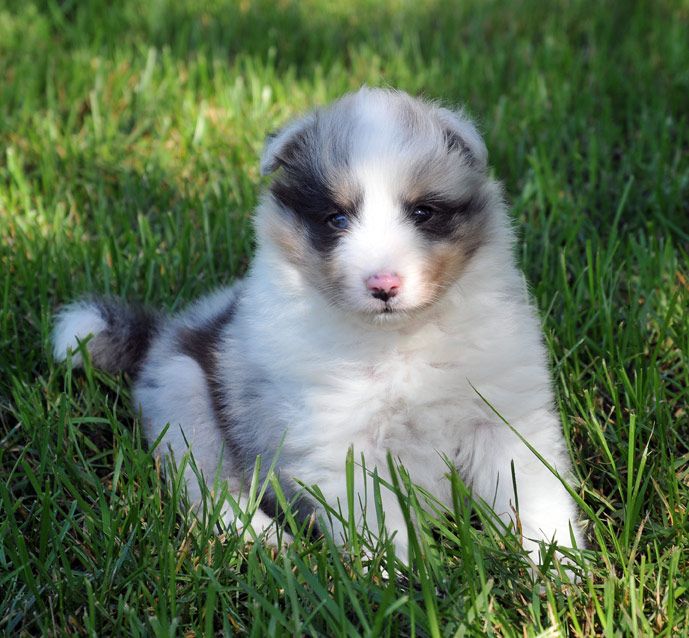 She is a little devil with a blue dress on! Maybe if I name her Laureate Miss Congeniality she will grow into her name...