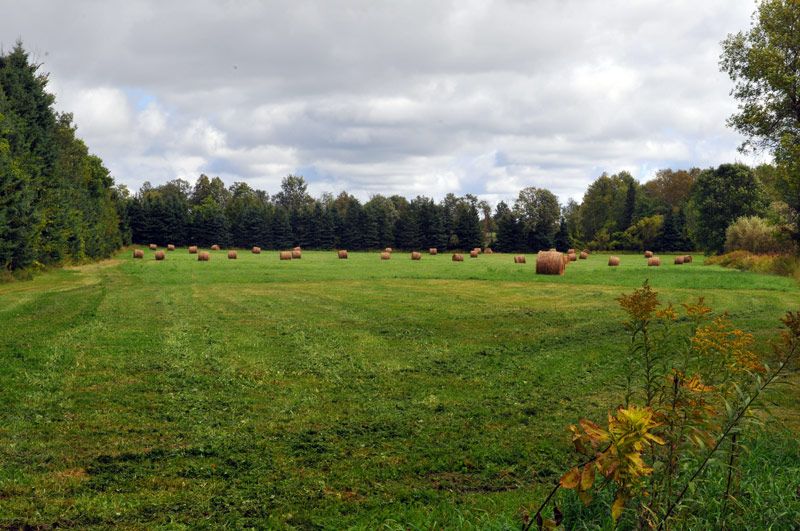 The weather wasn't the most cooperative, but on Saturday Pete went out with the tractor and did a bit of mowing. He mowed around the hayfield and this little bit in front...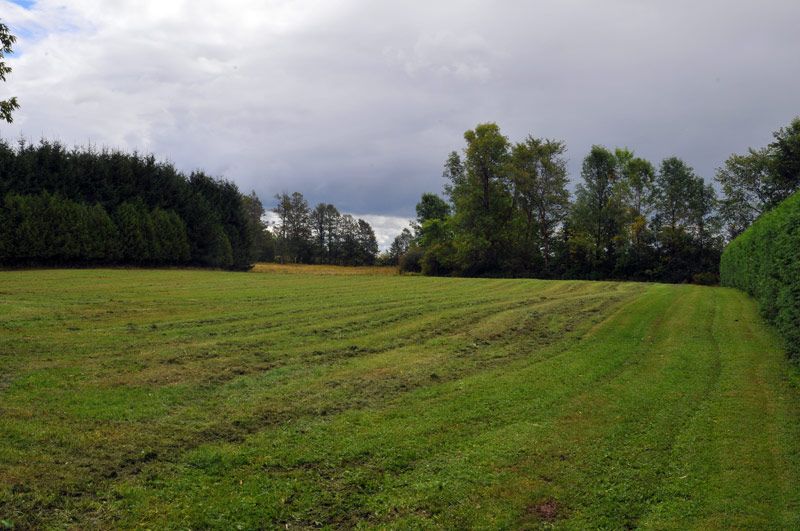 He mowed behind the hedge...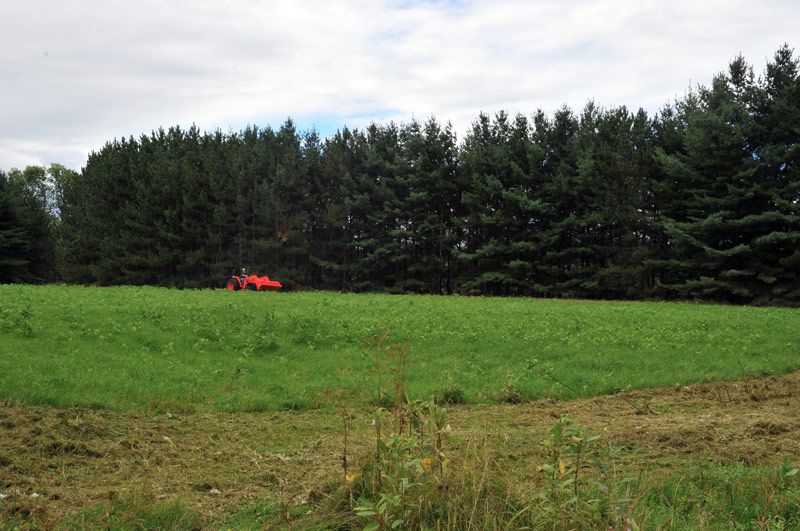 ...and into the field beside.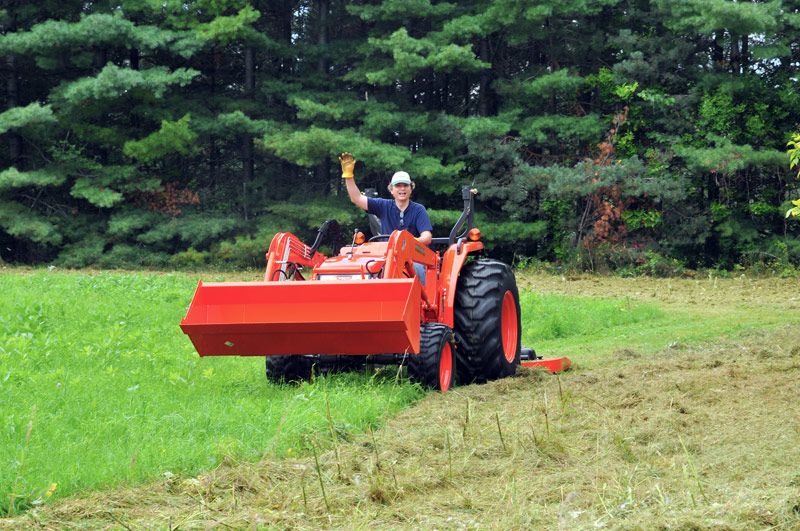 I came out to check on him and bring him a snack...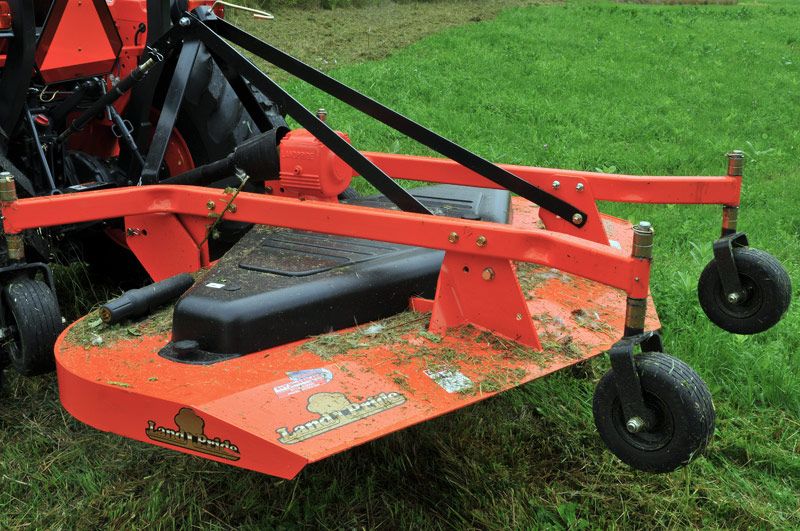 Broken in...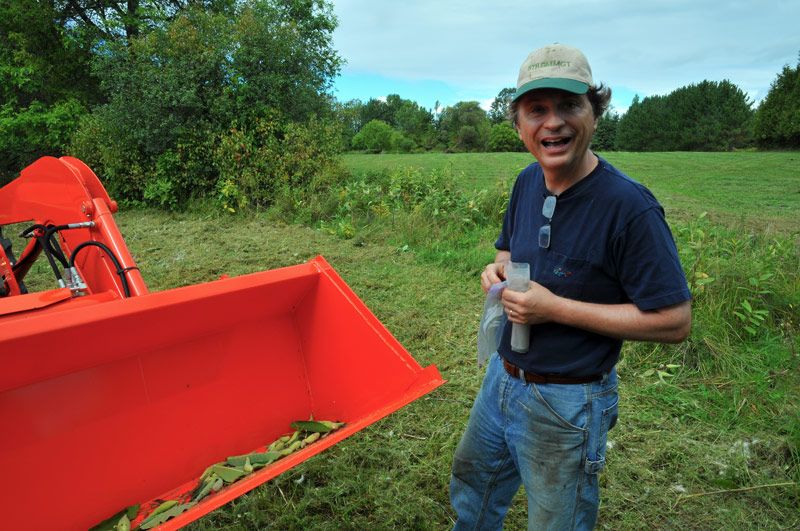 Oops...milkweed pods in the bucket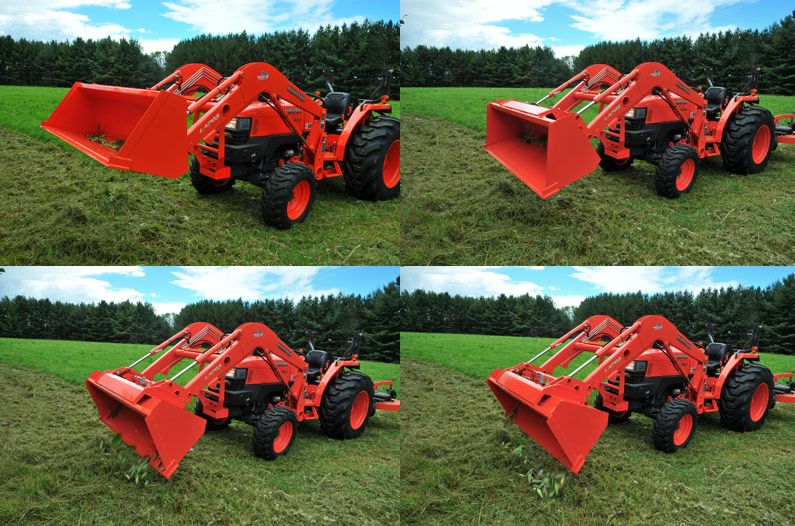 First load dumped! (that saved a lot of work!) haha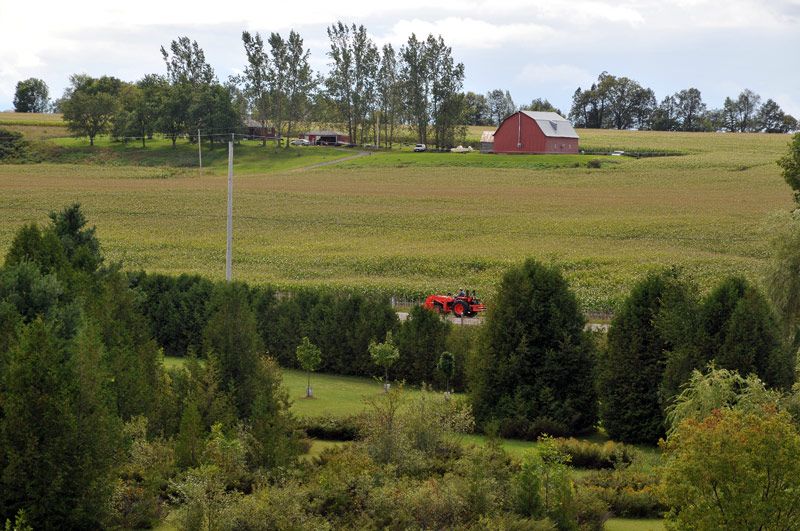 Off down the road to the lower field...