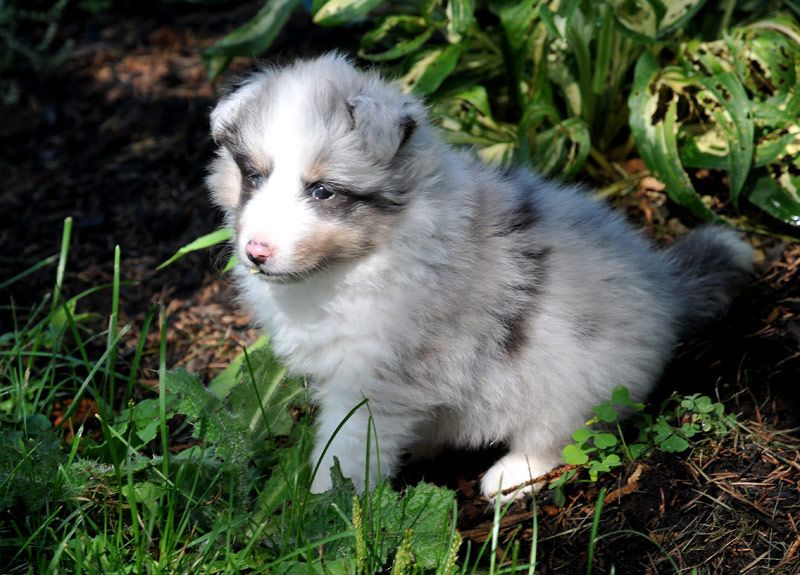 Six days older than the last photos and it was Emma's Pups second time in the garden.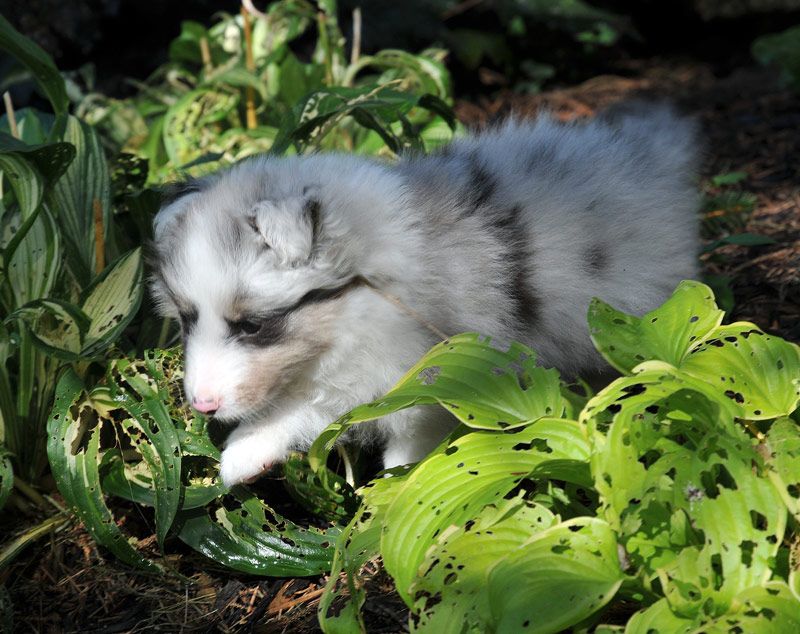 She wandered and nibbled on some leaves but soon had her sights on something much more interesting to do...
Trucking over to the truck!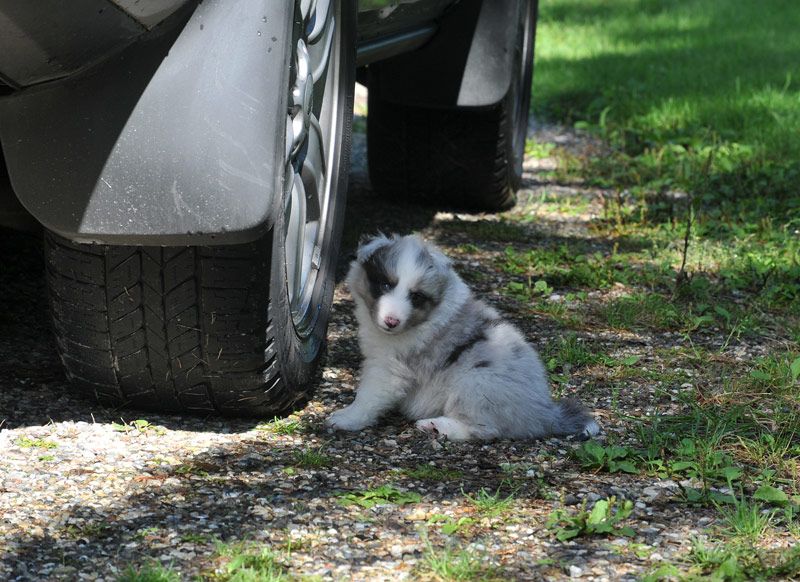 What to do, what to do...
When in doubt, give it a taste!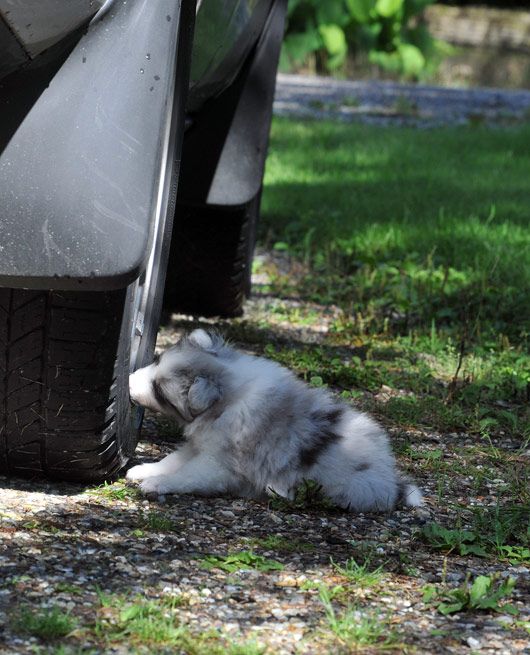 Nom nom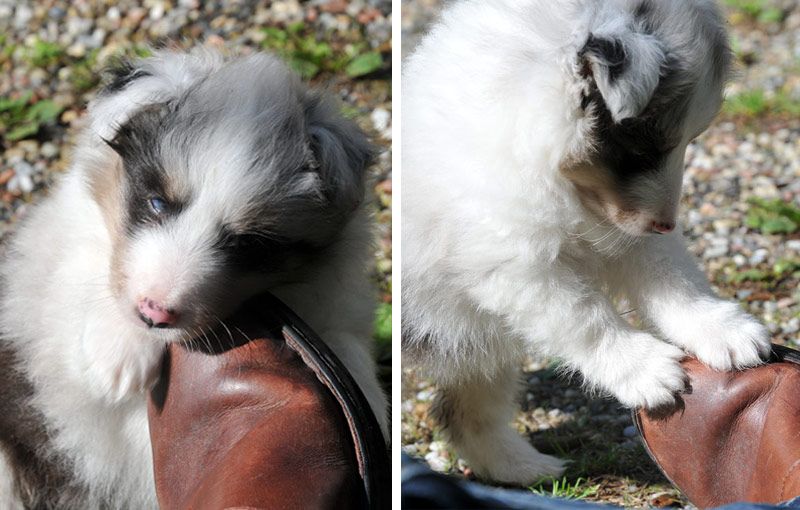 This has promise; first I'll stand on it to make sure it knows I'm boss!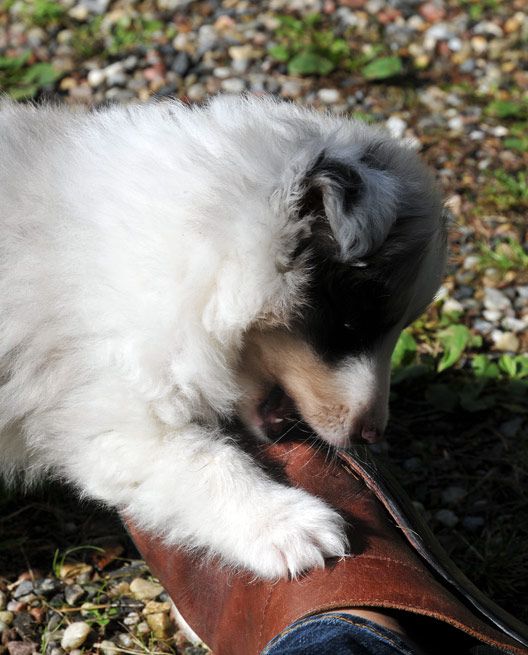 Tastes not too bad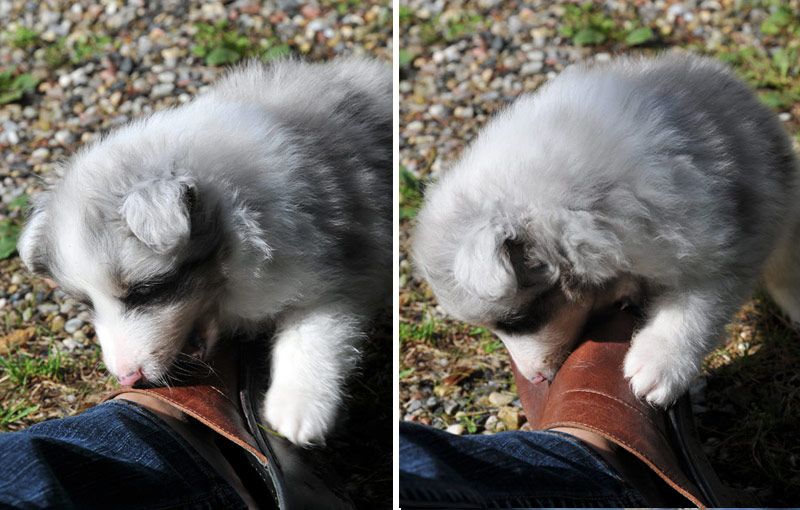 It is something you can really sink your teeth into and more fun if it wiggles...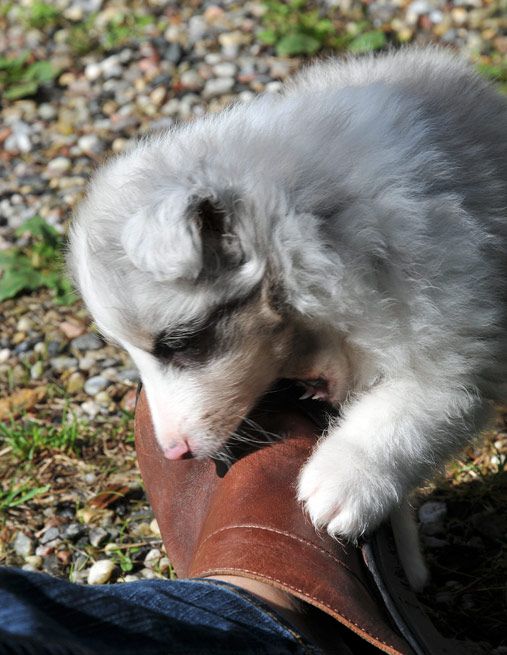 AAARGGGHHH!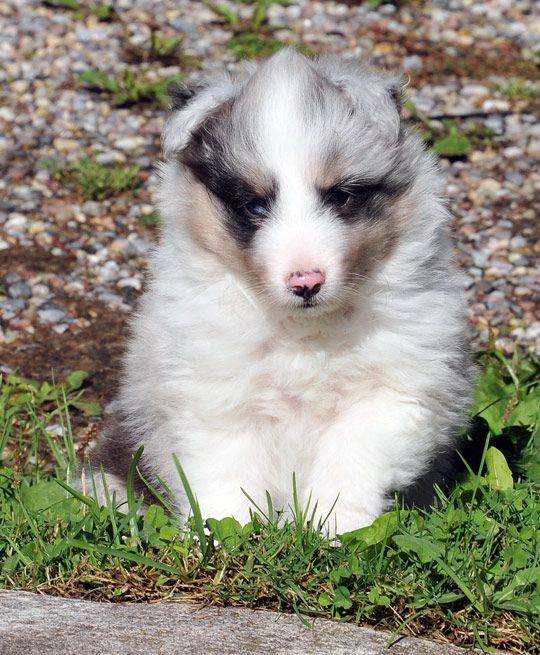 OK, what's next?
((This little one has been the most difficult singleton I've raised, but I have seen some signs of sweetness. She gave me a small lick on the cheek on Saturday and today we had a good little roll and she let me rub her belly...yeah!))