I'm always amazed at how these little guys go right at it when introduced to solid food. This was Emma's pups first experience with mush and even though it was pretty firm, she dove in.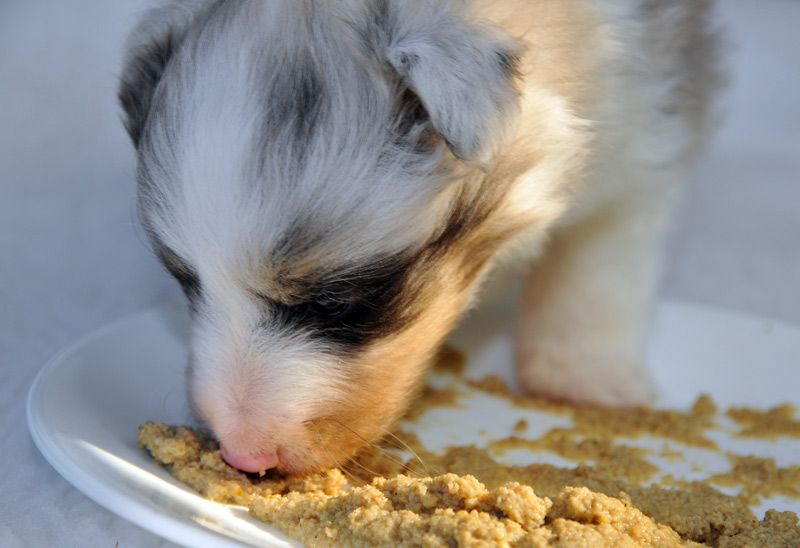 This is adult dog food that was soaked overnight mixed with a small amount of formula and warm water, whirled in the food processor until smooth.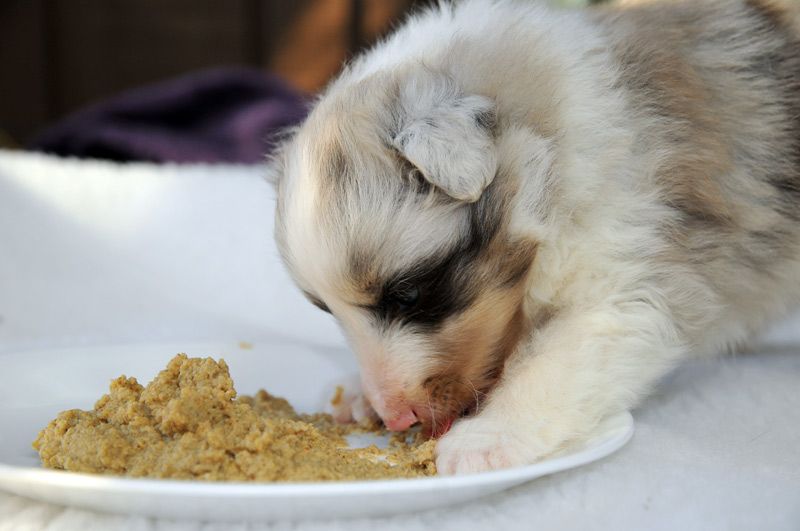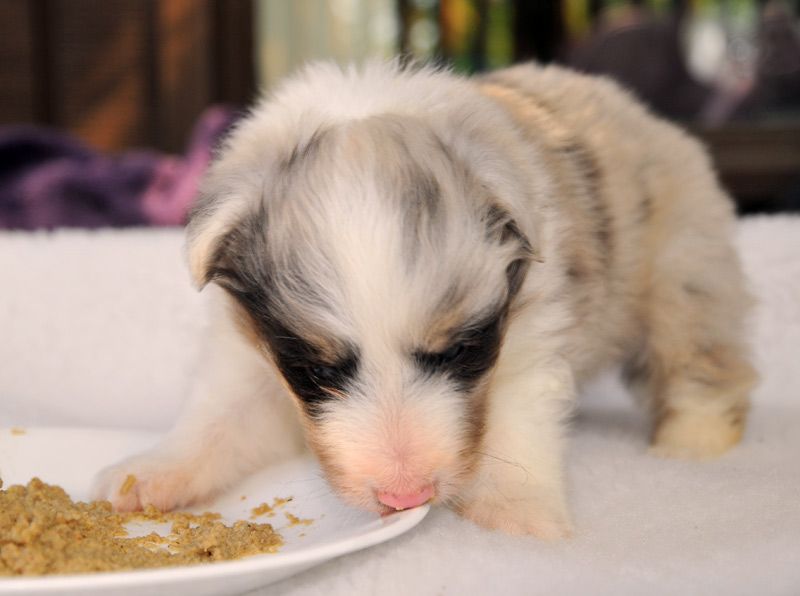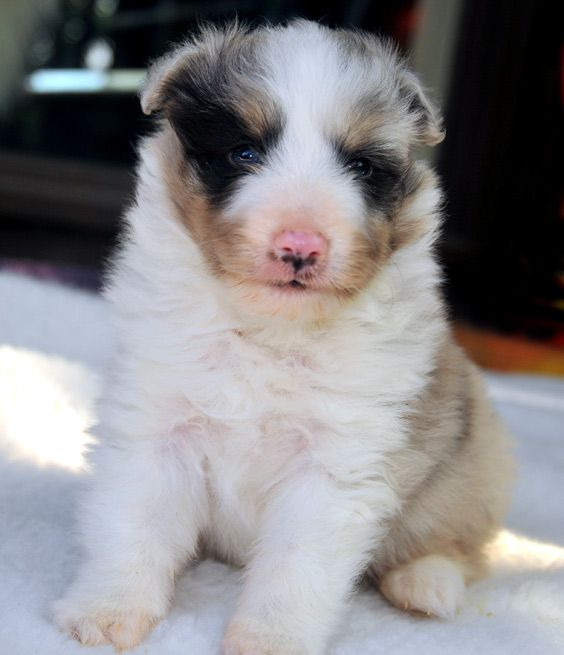 The benefit of being an only child; she isn't wearing too much of it!