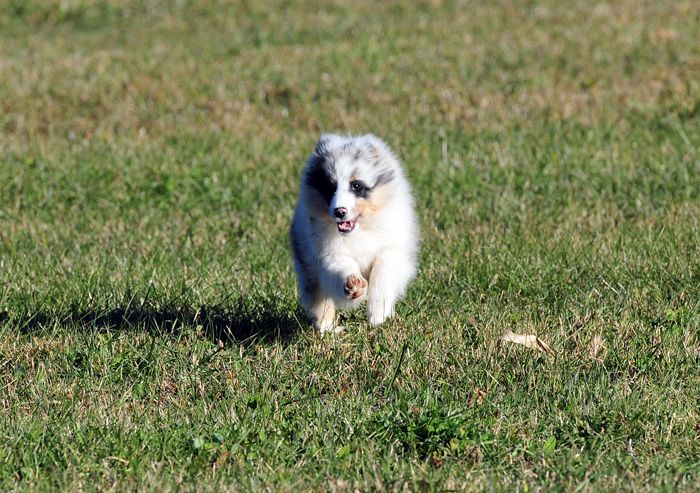 It was a beautiful November 11 which is Remembrance Day in Canada and also the date 15 years ago that we lost my grandmother, Hilda Borgfrid Aston at age 97. The dogs don't know any of this of course...for them it was a day like any other. A day to celebrate being alive and being able to run free.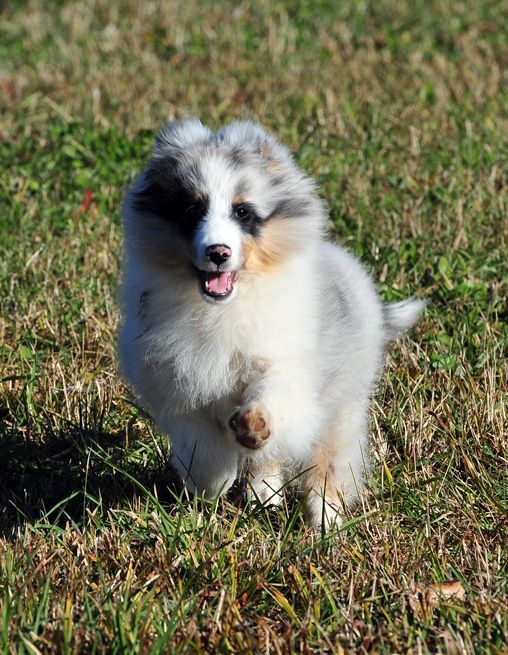 Madame Trix at 3 months. I've lost track of the exact age in weeks...probably 14 or so.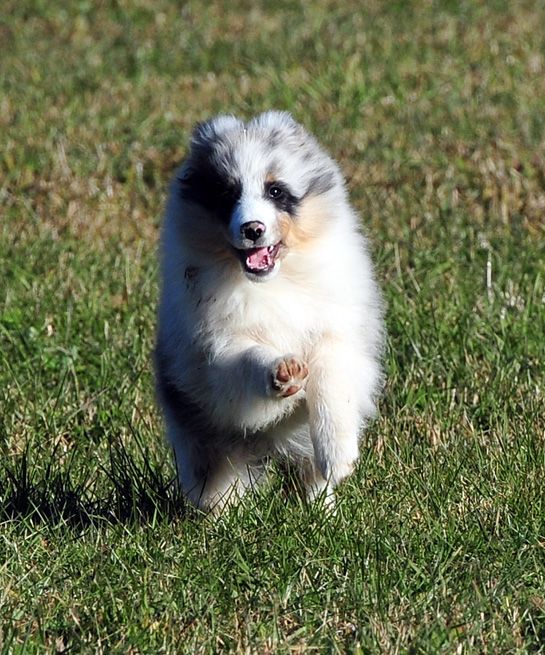 I didn't try to fill in the pink on her nose, I think she already took a tumble! Hoping the rest of the pigment comes. Her mother "Emma" took some time before her nose leather turned completely black.
Back lit "Mayer". The group found some water; what else is new!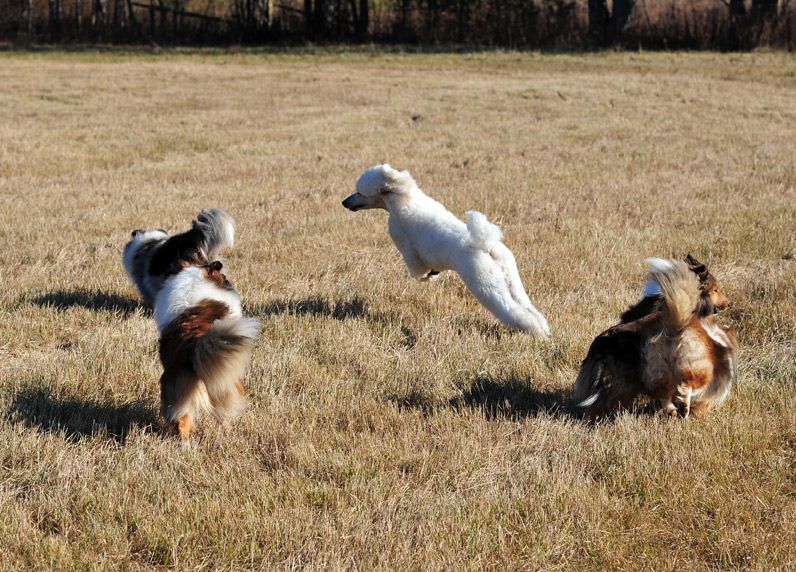 Foo dividing the pack...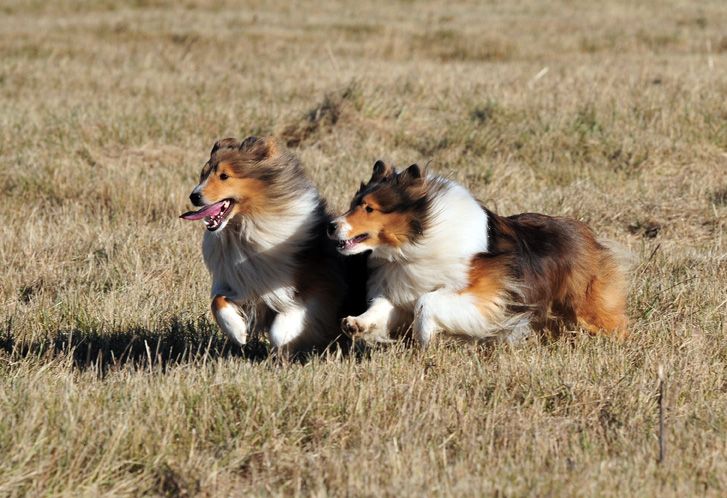 Bridgit and Cocoa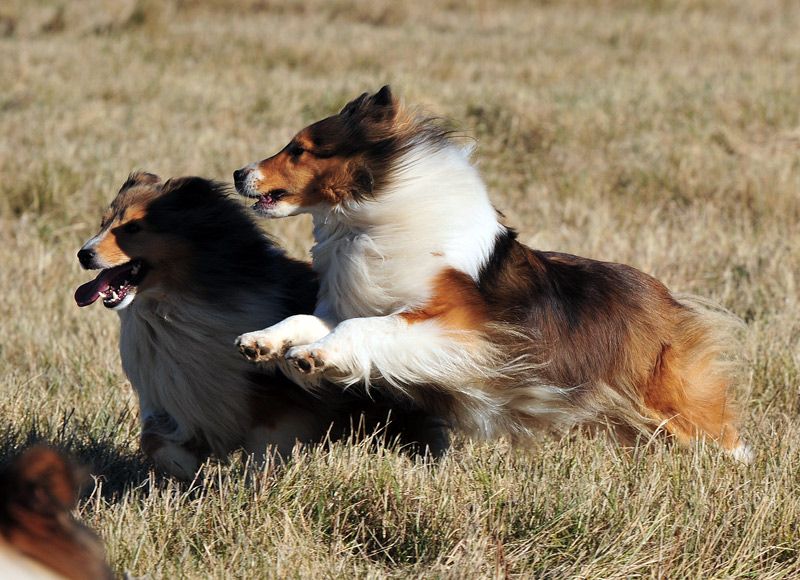 Cocoa heading her off!
We headed towards Fox Hill and paid our respects to the former owners German Shepherds buried at the base of the hill.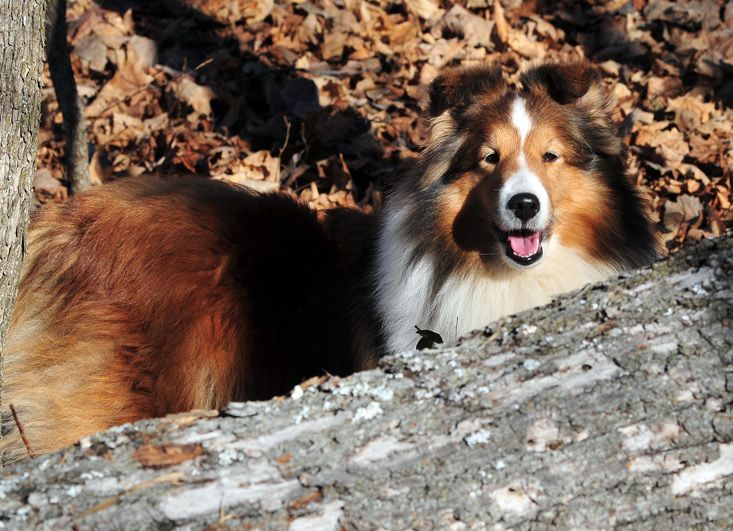 Ch Lynphil's Major Distraction aka "Bunny" enjoying the view from the top...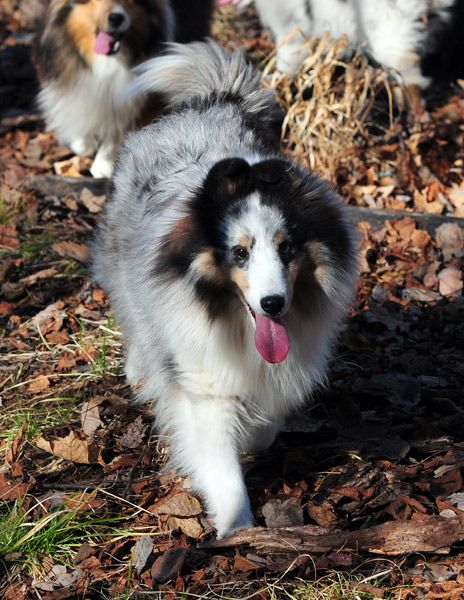 Stormy always has a great time on our walks. She was particularly silly today, pinging against my legs quite a few times. I think it is because she spent some time on the table getting her ears and nails done before our walk. Can you believe how high set her ears are? Incredible!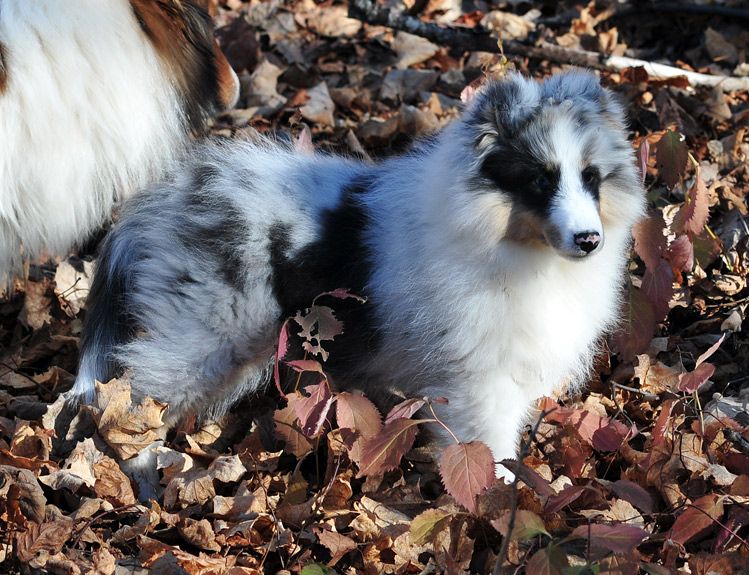 Little miss muffet. Trix had her ears done also, but in Japanese tape.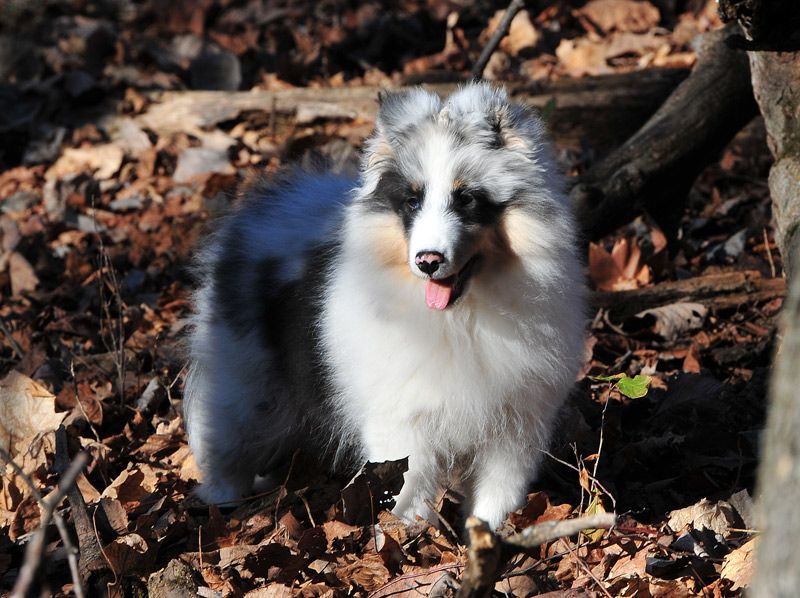 Looking cute and coating up. She is going to have a huge coat. I didn't bathe her before the walk, but you can still see the length and thickness of it.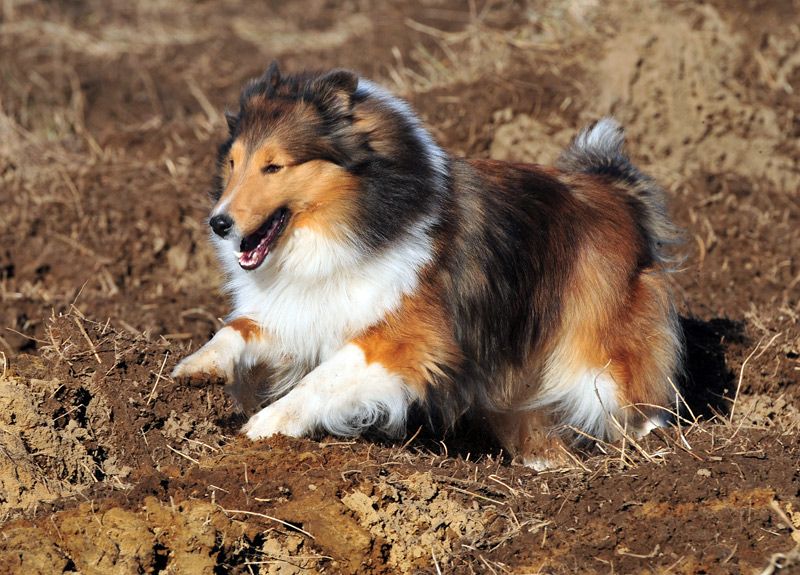 June-bug (Juno) who is in whelp to our visitor "Digit". She took it easy on the walk and spent most of the time right by my leg. I didn't bring Miley out as she is full of puppies and due in about a week.
Crazy little Bridgit makes her own fun. She is the sweetest and most loving girl, but is a bit obsessive compulsive. She will do laps before coming in for dinner, nose down. She does the same thing out on walks. Everyone is usually in a group and Bridgit is off running and sniffing the ground. She must run twice as far as the others!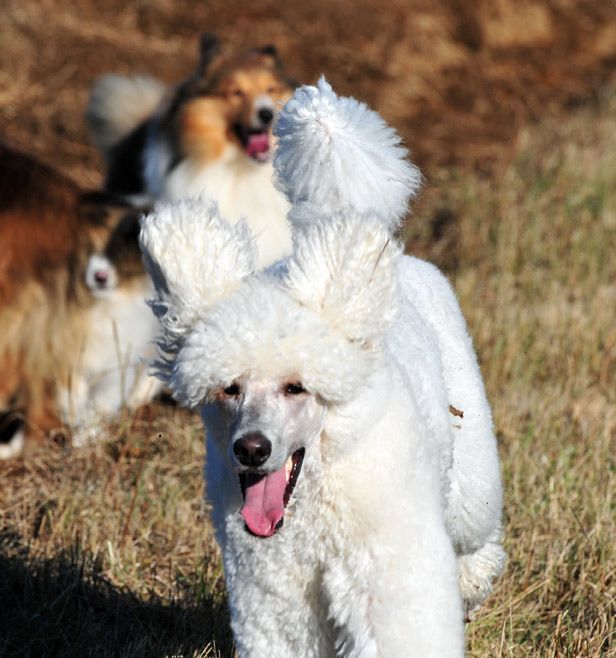 (Bunny) Foo still has rabbit ears!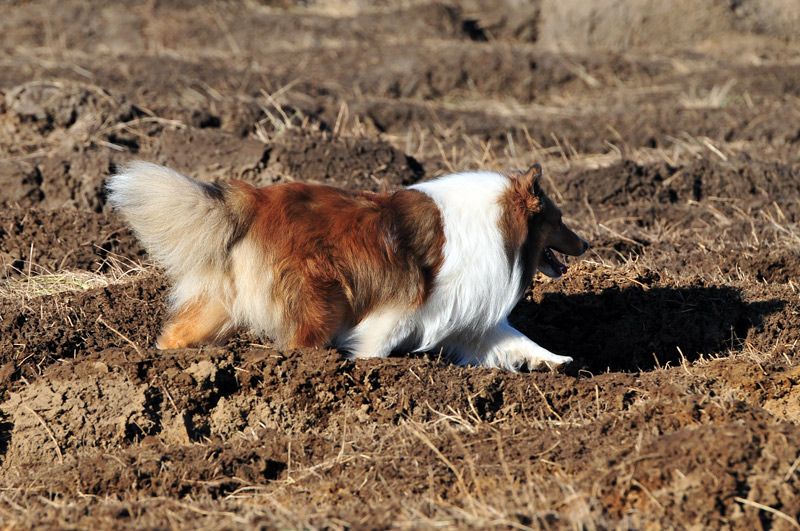 Mayer showing pretty good reach and drive considering he's trotting on a pile of dirt!
And lest we forget why we have the opportunity to walk freely in our beautiful country...
>>>>>>>>>>>>>>>>>>>>>>>>>>>>>>>>>>>>>>>>>>>>>>>>>>>>>>>>>>>>>>
In Flanders fields the poppies blow
Between the crosses, row on row,
That mark our place; and in the sky
The larks, still bravely singing, fly
Scarce heard amid the guns below.
We are the Dead. Short days ago
We lived, felt dawn, saw sunset glow,
Loved and were loved, and now we lie,
In Flanders fields.
Take up our quarrel with the foe:
To you from failing hands we throw
The torch; be yours to hold it high.
If ye break faith with us who die
We shall not sleep, though poppies grow
In Flanders fields.
>>>>>>>>>>>>>>>>>>>>>>>>>>>>>>>>>>>>>>>>>>>>>>>>>>>>>>>>>>>>>>