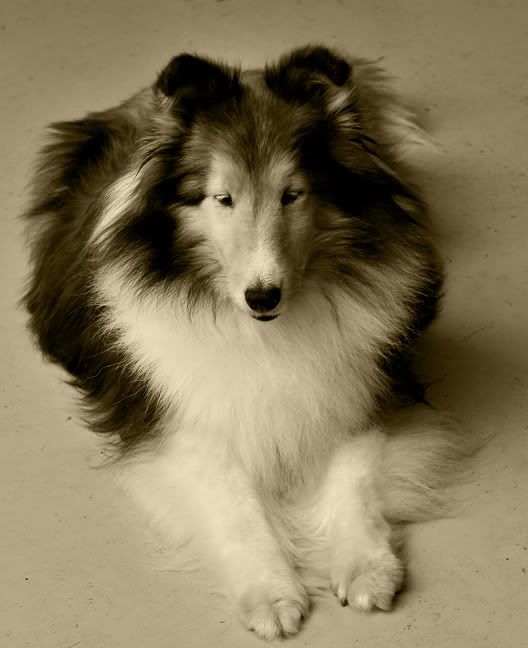 Tira (Laureate Tiramisu, ROMC) is one of our top producers. Her mother (BIS/BISS/BPIS Am/Can Ch. Laureate City Angel, ROMC), grandmother (BISS Am/Can Ch. Laureate Gabrielle, ROMC) and great-grandmother (Am/Can Ch. Krystalyn Just An Illusion, ROM/ROMC) were also top producers. She was a wonderful mom to her puppies and is still doing well six months after being diagnosed with cancer and given days or weeks to live. There are some noticeable physical changes but she is still first to get any food that drops on the floor! She is Paris' dam and this morning was enjoying watching her grand kids play from a safe distance!
The puppies have started to eat solid food (aka mush). They will be fully weaned in about a week and a half.
Paris is a wonderful mother! We also hope she'll continue the tradition of ROMC's (her litter sister Ch. Laureate Rachael Ray (co-owned with RuffLeith) has two Champions from her first litter and two others that will finish...so it is in the family!
Paris and her daughters.