My sister Jan with husband Charlie. Photo taken this January in Sydney when we visited them in Australia. Jan and Charlie were very good hosts and arranged and organized all the details, and put us up in their home for several weeks. I'm sure they are still recovering!
Jan and Charlie met at the 1984 Olympics in Los Angeles. Charlie's Mom, Margie McIver was riding for the Australian dressage team and Jan was a groom for a rider on the Canadian 3-day eventing team. Charlie hitched a ride to Canada on a cargo plane with the horses, and then about four months later they left for Australia...again on a cargo plane carrying horses.
They married and raised two great kids, Katie and Charles. They have a good life, full of family, friends, and animals; and lots of laughs.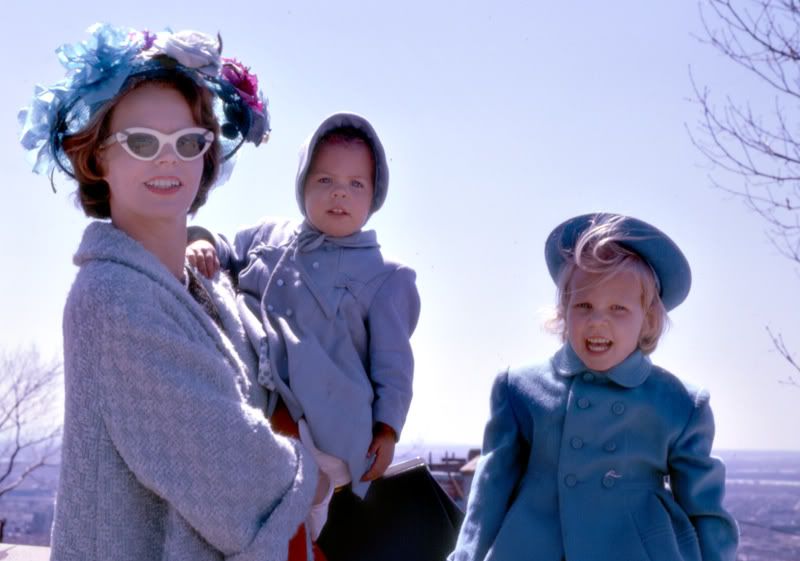 Here is Jan at three years of age. I love our Mom in this picture!!! She was stylish with that hat and the horned rimmed glasses. That's me in her arms...my big birthday is right around the corner!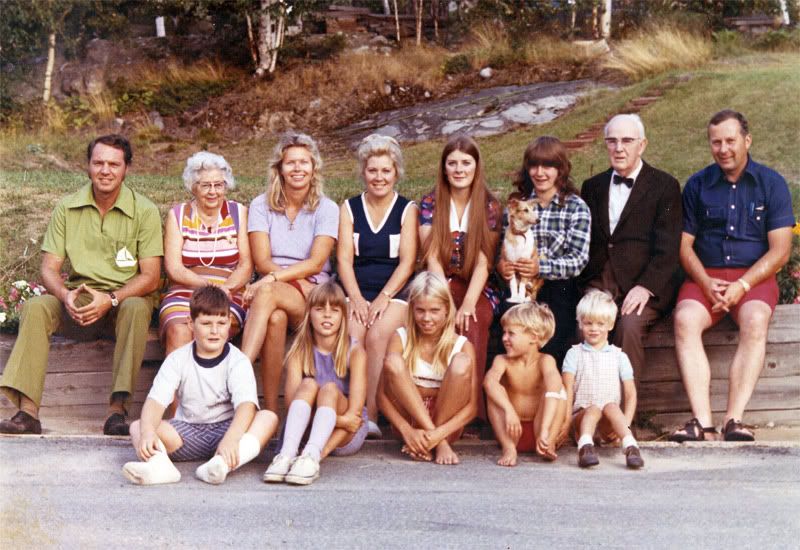 Gathering of the Aston-Miller clan up in Sudbury. Back row: Our Dad Phil, Nana Miller, our Mom Janet, Aunt Pauline, cousins Cathy and Melanie holding our first Sheltie Dusty, Papa Miller, Uncle Jim.
Bottom row: Cousin George, Kim, Jan, Dave and Jim
Photo circa 1971
Jan and daughter Katie when they came over three years ago to celebrate my Mom's birthday.


Jan doing what she loves best...riding. This is her new love, Acorn doing a half pass.

Love you Jan...Happy Birthday!!!

Kim and Pete