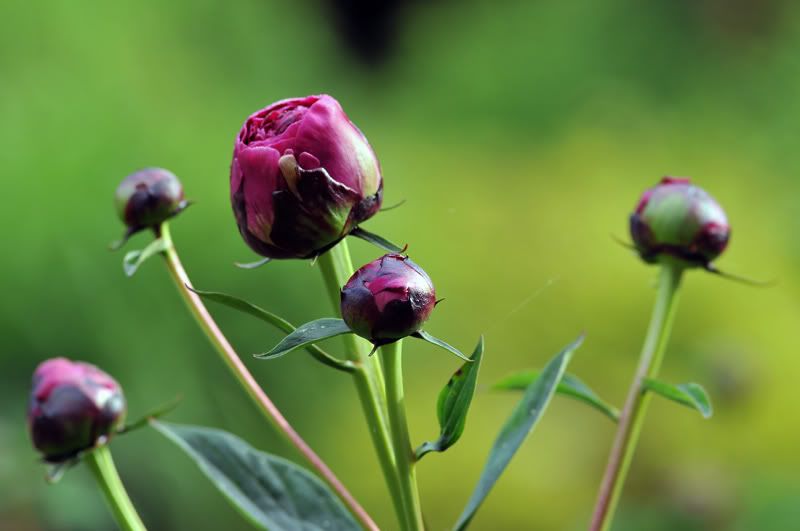 It is peony time; and it is the perennial we have in abundance.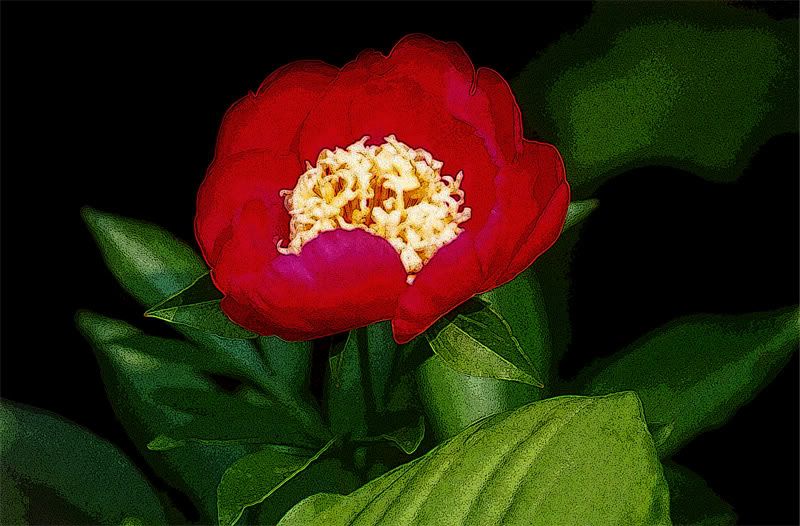 This is from a photograph I took ten years ago. I used it on the cover of a calendar I made for Christmas presents. It is the peony 'sword dance', a favorite in our garden.
This white peony with the red ribbon through it has been with us since we bought our first house twenty years ago. It was originally from the gardens of the Perth Manor in Perth. I think it is called 'Festiva Maxima'.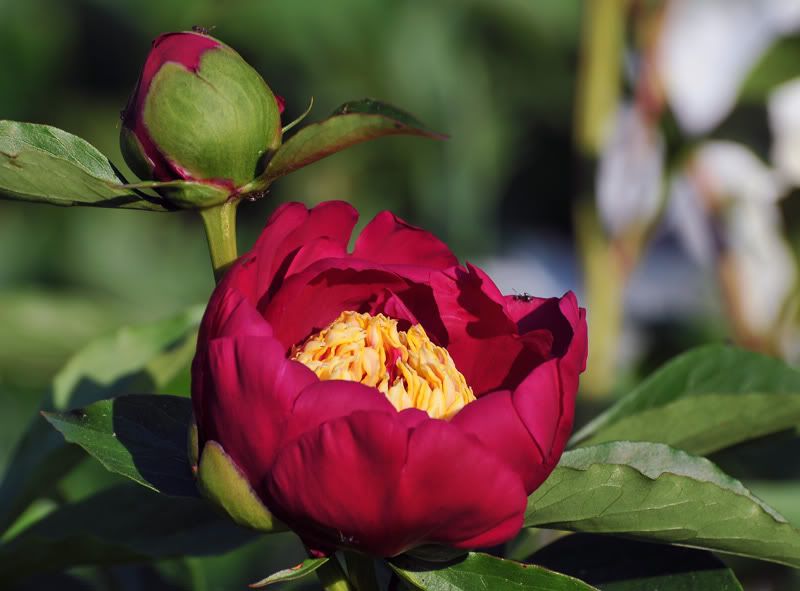 Sword Dance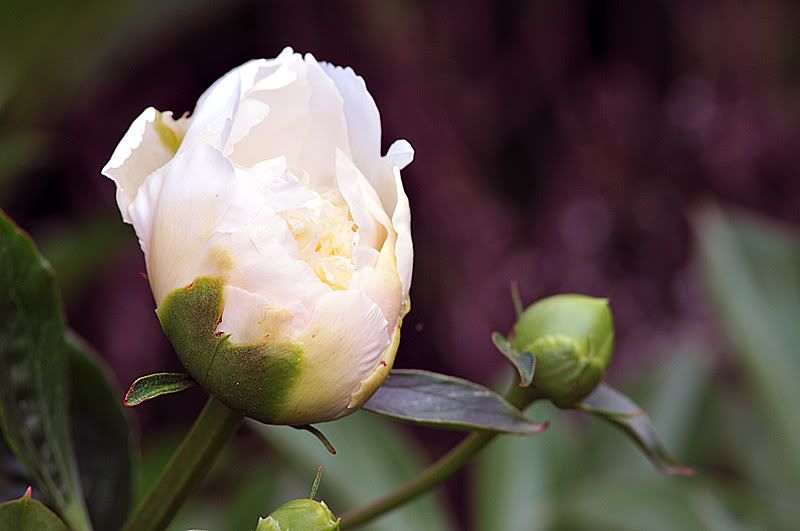 This is another white variety. This one has a cream center and is quite beautiful. It came into flower about four days ago and is really blooming now in this heat.