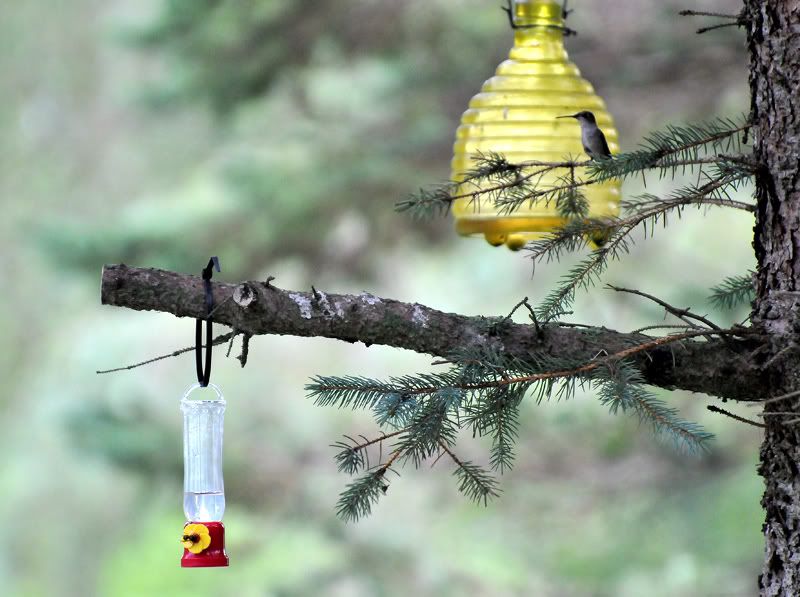 The end of August brings wasps. They have taken over the hummingbird feeder and are very aggressive about protecting their sugar supply.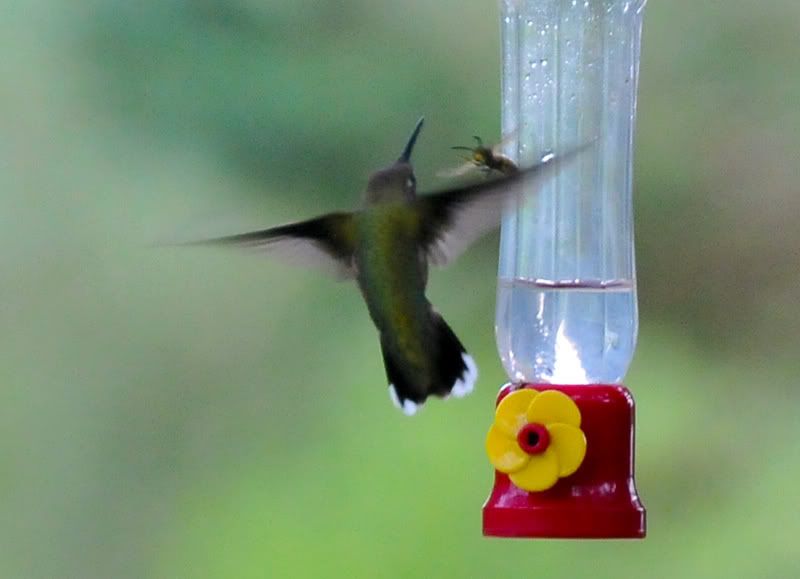 The little hummers are quick to dodge the wasps, but this looked like a close call!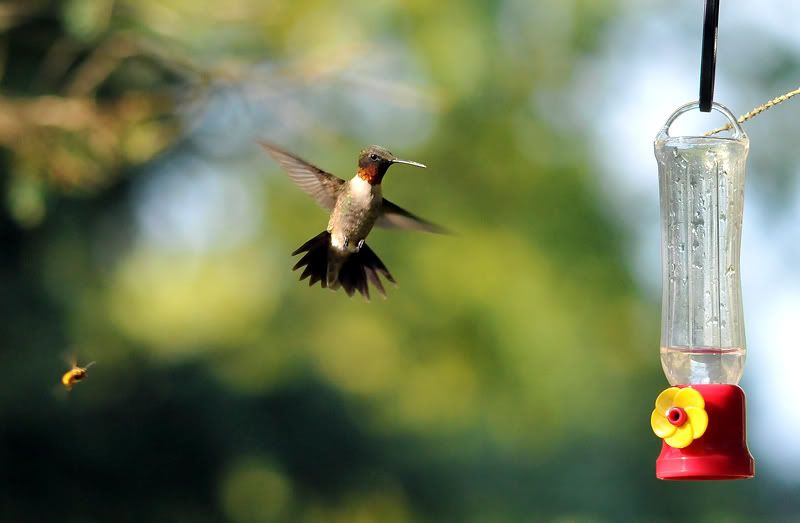 We have about four hummingbirds around this feeder, and not only do they battle the wasps, but they chase each other away as well. It is a very active place.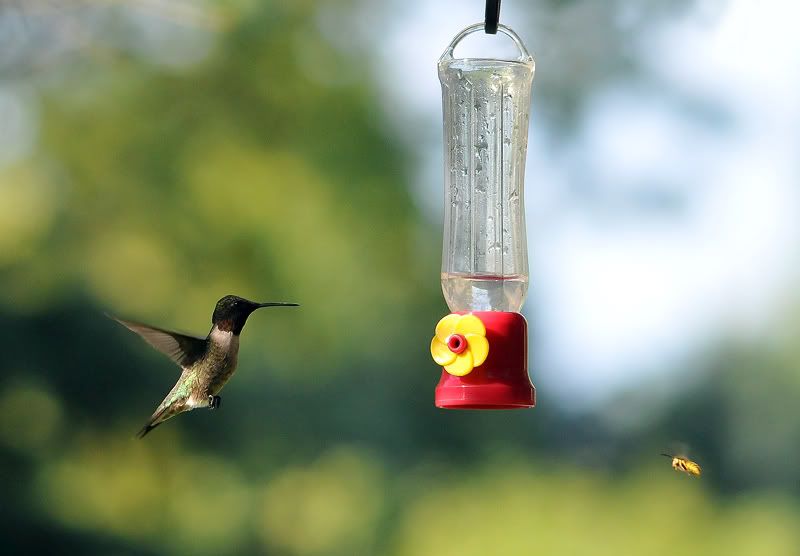 Stand off...but the wasp got to it first. The hummingbirds will always let the wasps do what they wish.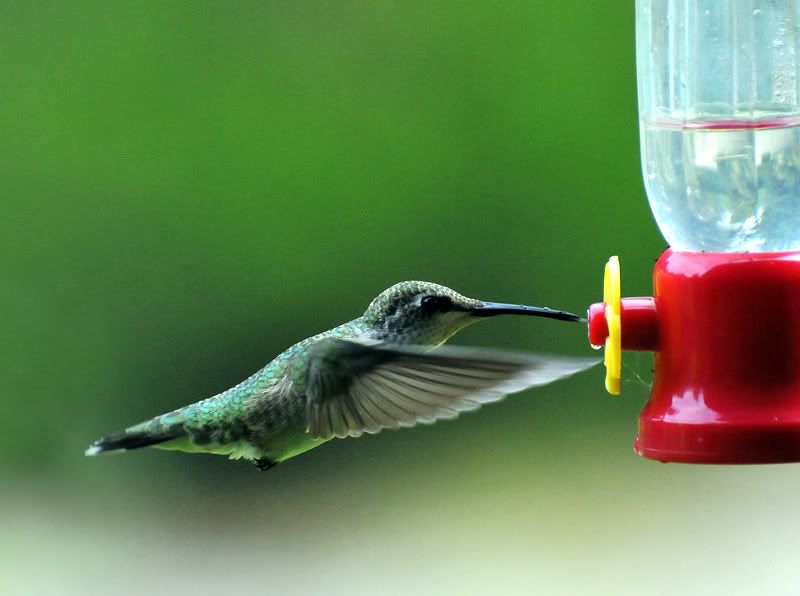 The female finally able to have a drink.