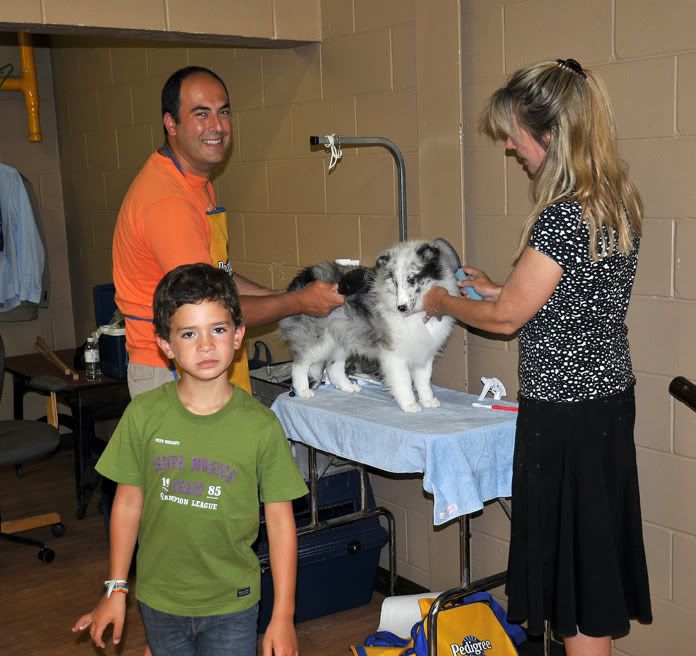 Rui Alves Monteiro (
Casa Mont'Alves
) and his beautiful family spent several days with us. We toured Ottawa, went to the National Gallery, an Imax film at the Museum of Civilization and a fireworks display hosted by their country, Portugal. On Friday I entered our cute, but very immature girl "Emma", so Rui could experience one of our shows. We groom a bit differently, so I showed him how I do them up.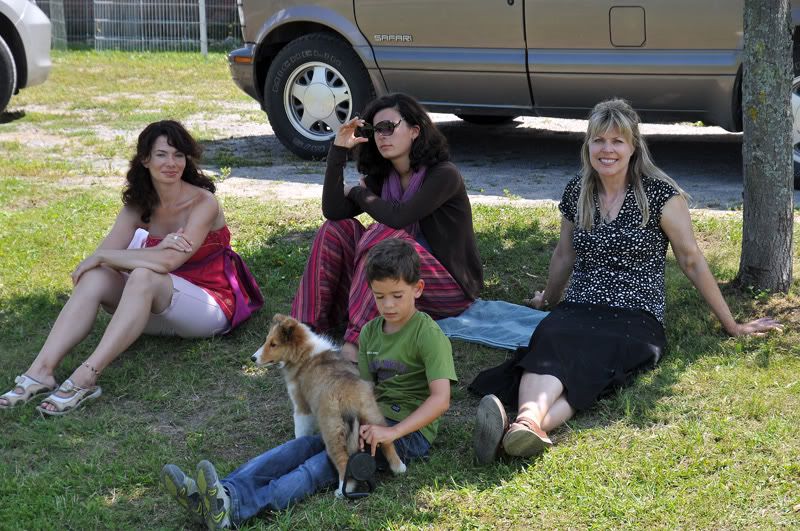 We had a great parking spot with a nice shady spot where we could watch the show.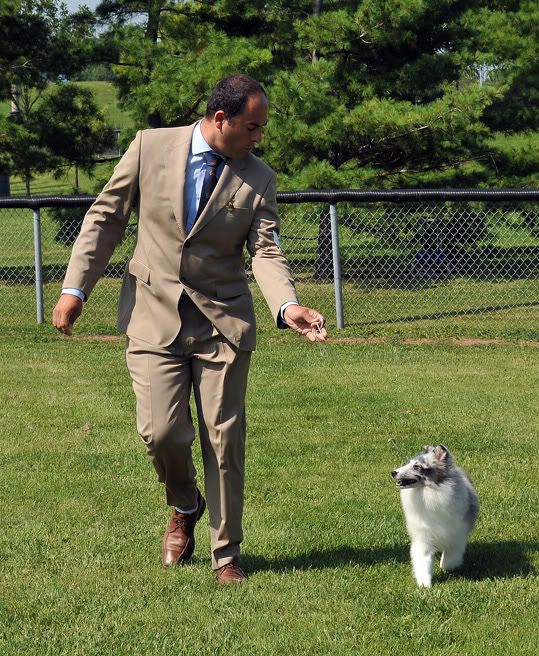 Rui looking so professional.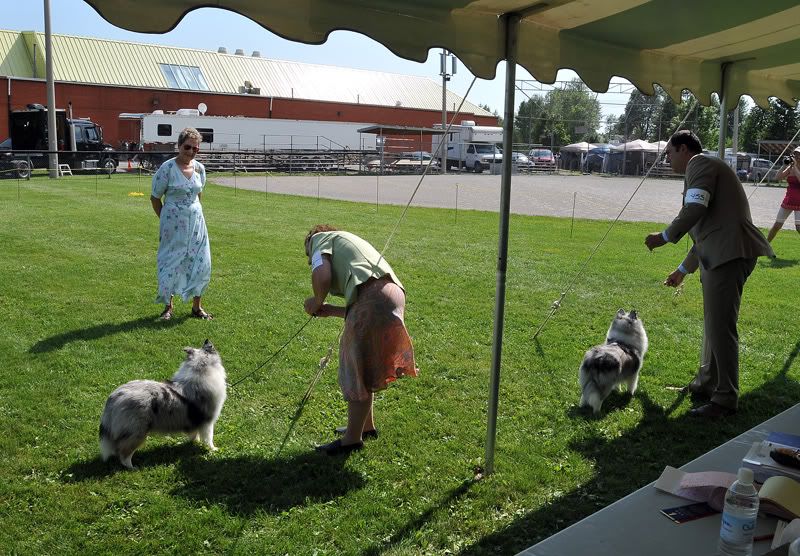 In the ring.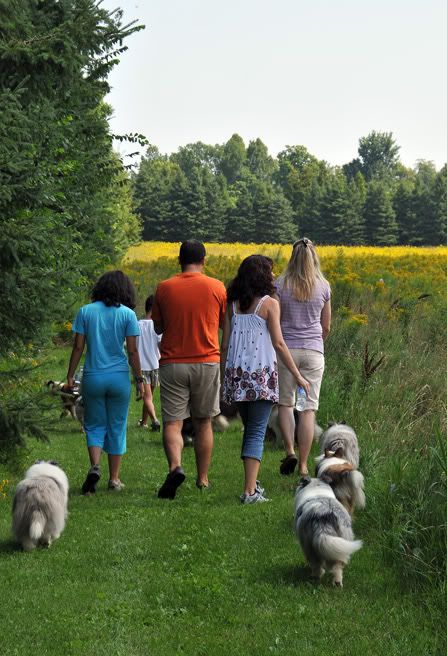 We had hot weather for the first time all summer. We went for a walk nonetheless.
In the back field with the gang.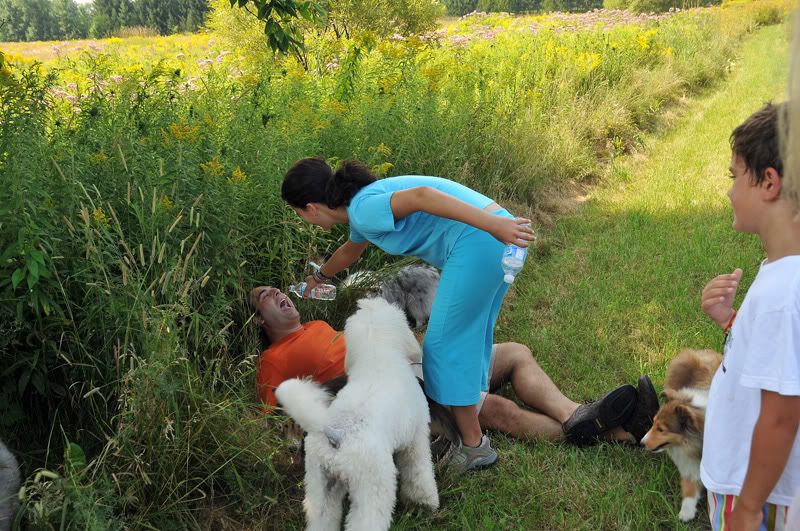 Taking a break and getting hydrated!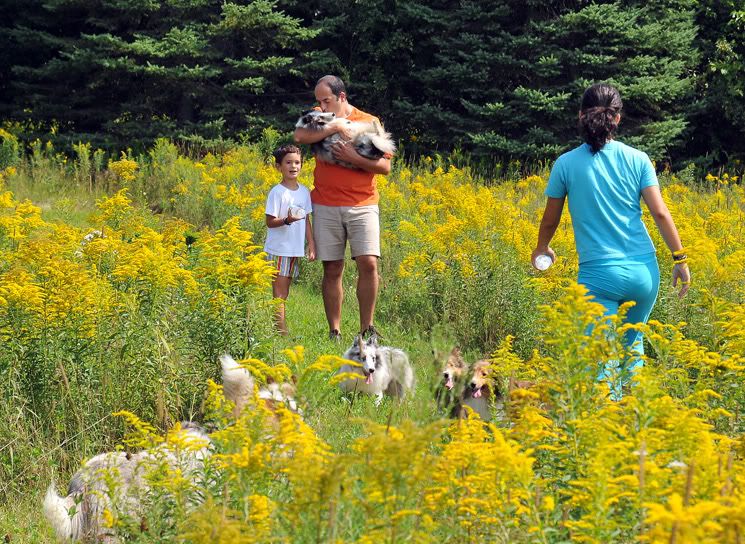 Little Stormy gets a smooch...
The old gal's LuAnne and Gabi needed a lift back. It was too hot for them.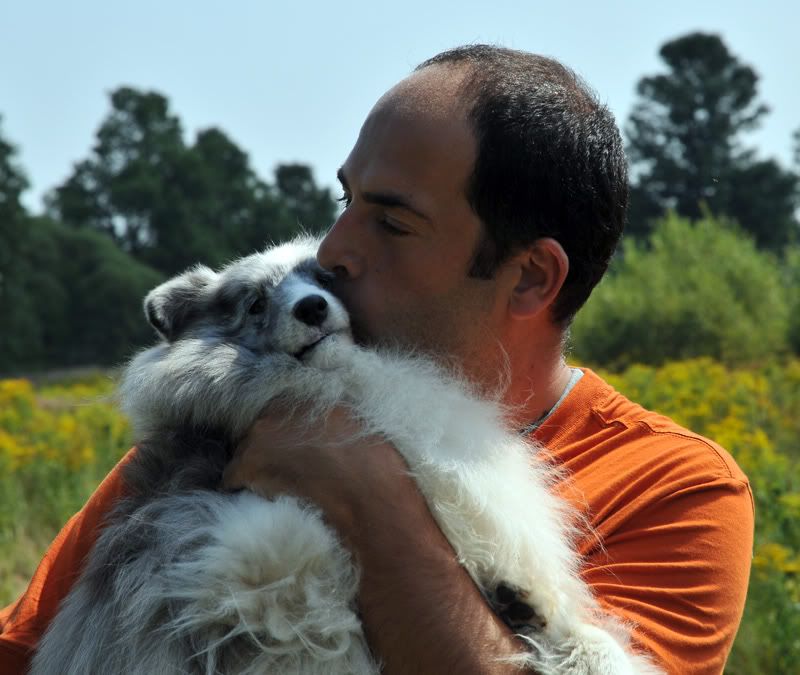 LuAnne loving being hugged and kissed.
Rui and the gang. Most of our guys are out of coat; something that was a surprise to him. Apparently they don't blow coat as badly in Portugal, nor do they grow as dense a coat; an interesting difference between the countries.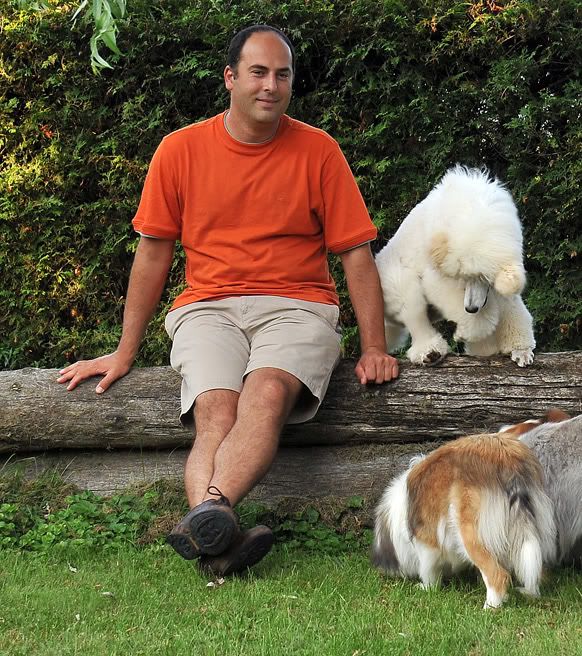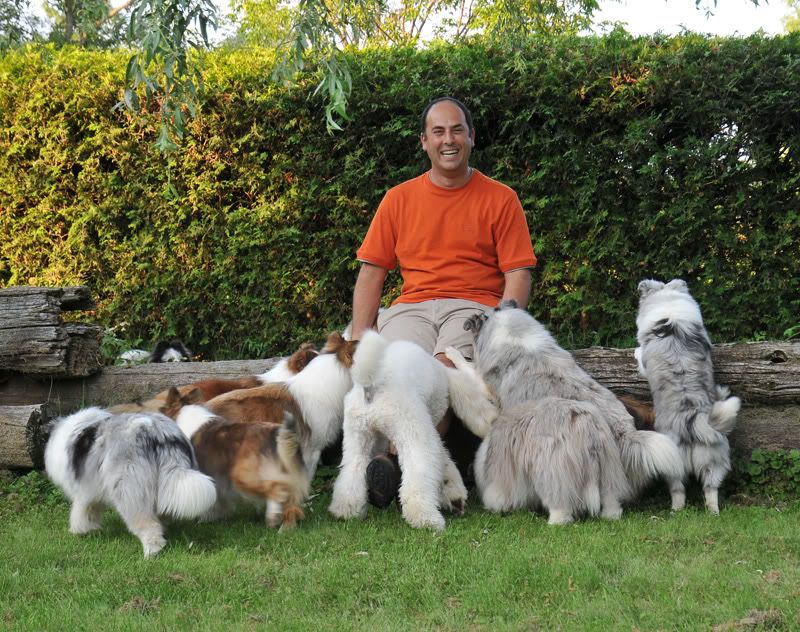 Big smile!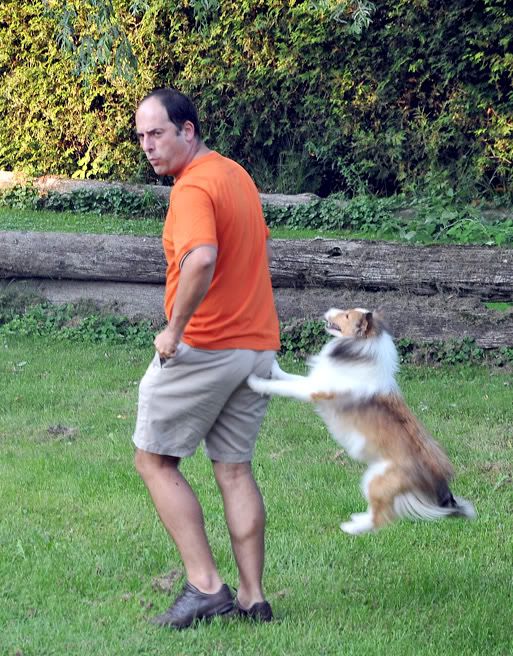 Paris being cheeky!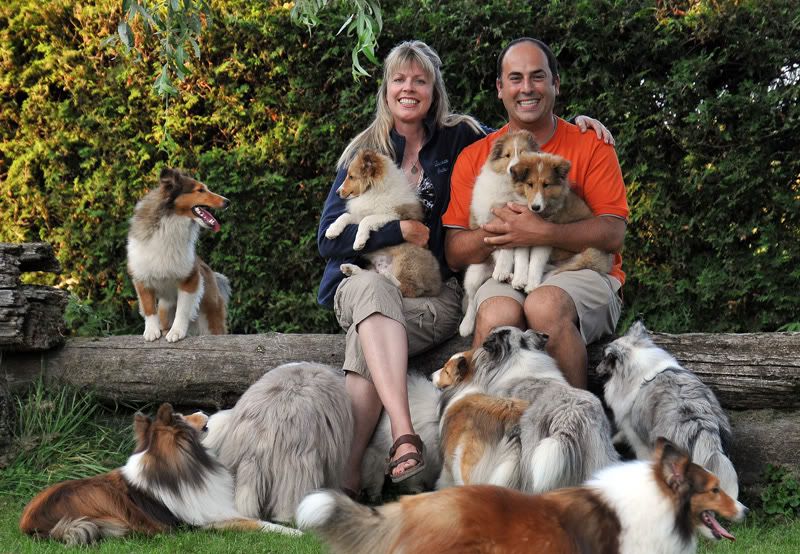 With Gabi and LuAnne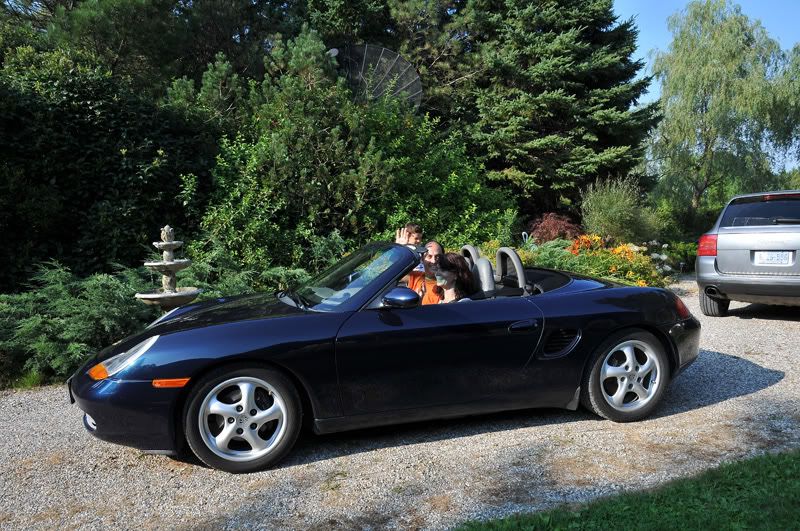 Paula and Rui going for a test drive.
We were delighted to meet Rui, Paula, Henrique and Isabella. A lovely family who we hope to see again one day. Visit their blog to view the photos of their trip. They spent 10 days with friends in the Toronto area before coming here...I was envious, they had such a great time. I just got a note from Rui, they have just arrived back home and no doubt have plenty of stories to share with their friends.