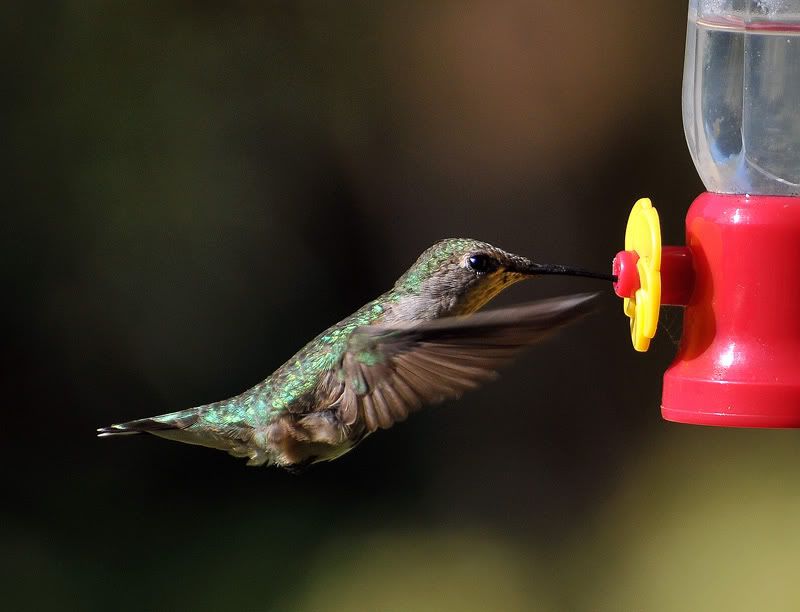 Ho hum, another hummingbird at the feeder picture. I'm afraid I'm a bit obsessed with trying to get "the" picture of the hummer. Summer is almost over and soon the feeders will have to be taken away. I bought a new beautiful glass feeder, but the hummingbirds won't go near it.
I like the sharpness of this one and I think the pictures are improving...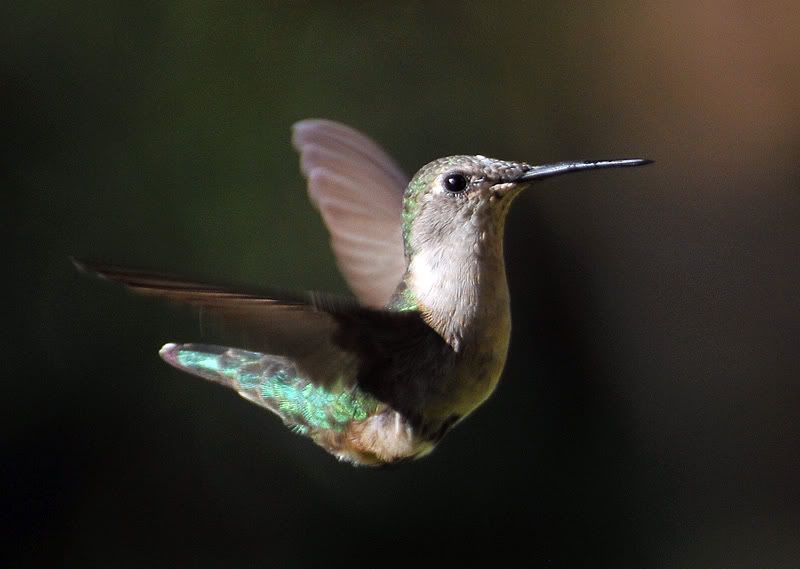 I really love this shot (but it's still not the one). I really like the curve of her back; almost like a swan dive.
For the photography buffs, the camera is on a tripod, the focus is pre-set and I am using a remote control to take the picture, so as not to scare the birds. I used the 70-300 mm lens and was shooting at 270mm, f/5.6 and ISO was 320. Shutter speed was 1/1,250 sec; and that still didn't freeze the wings!