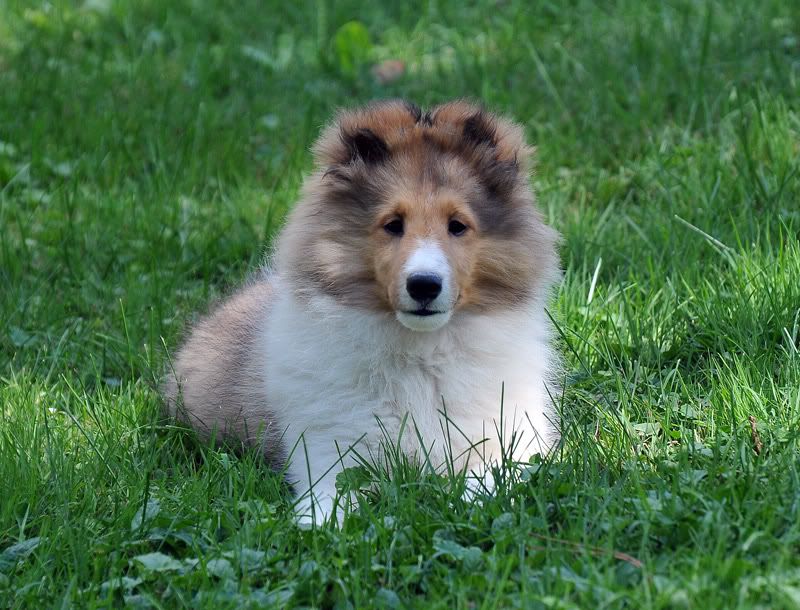 "Mayer" (Laureate Continuum) is now 14 1/2 weeks. I'm still crazy about this boy and am holding my breath that he doesn't go off.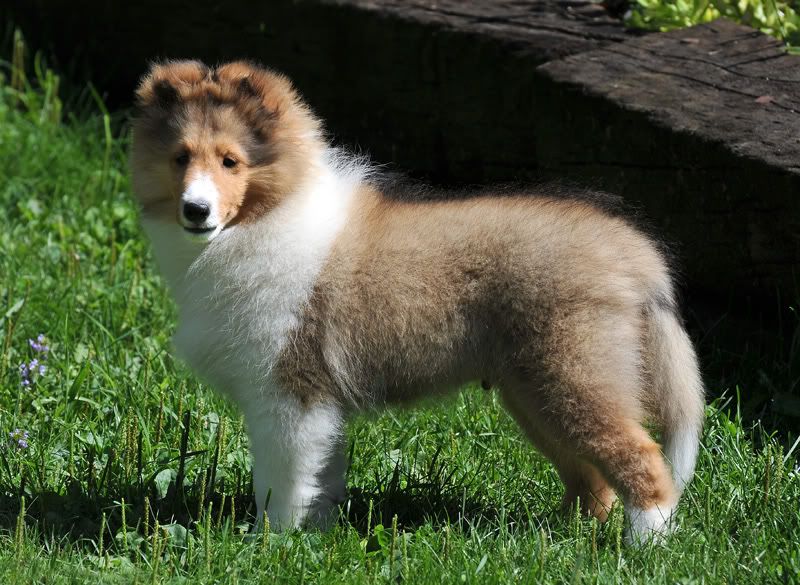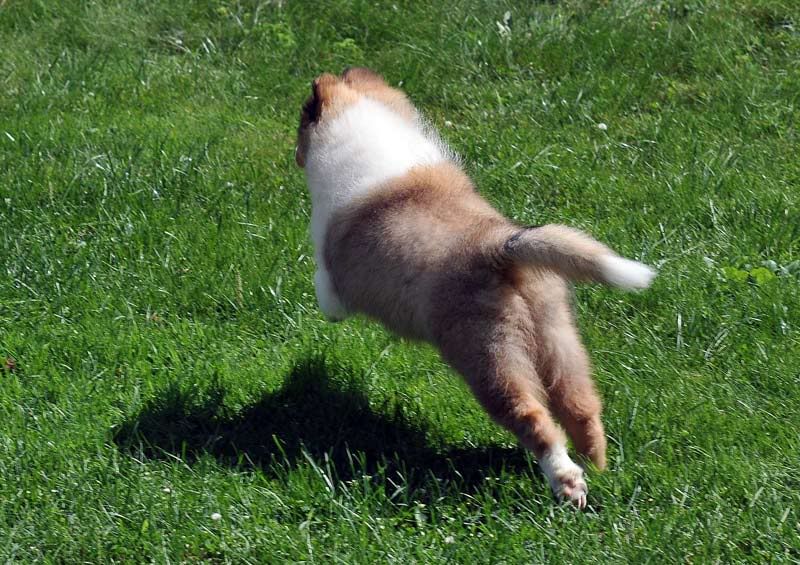 He had a grand time zooming around the grass without his sisters.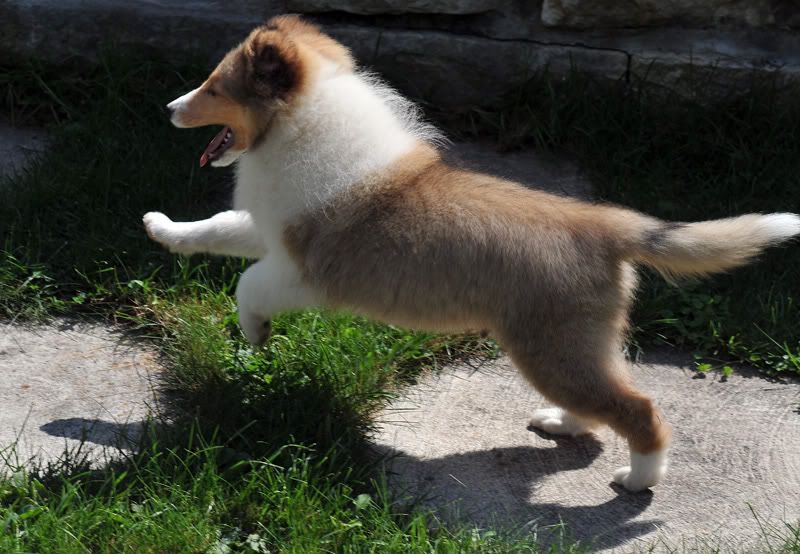 Even though it was a beautiful afternoon, he was still getting hot in the sun.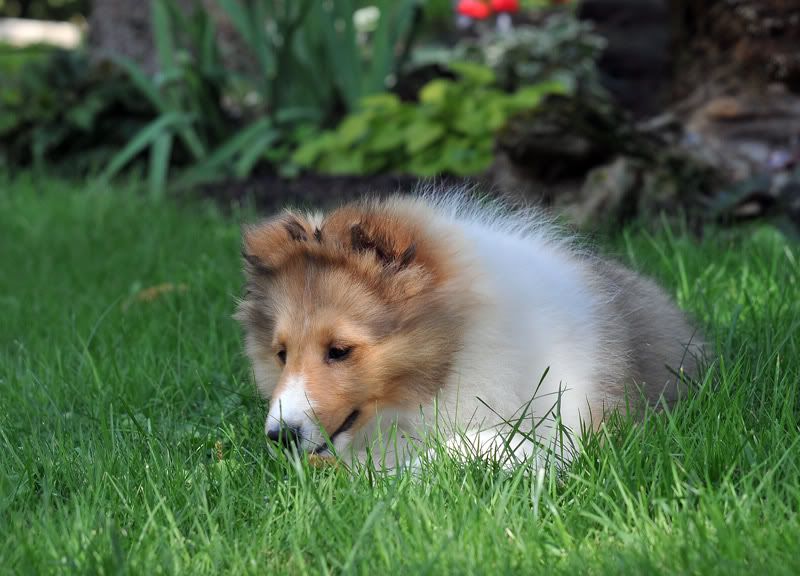 So we settled under the spruce tree and he promptly found a peanut that a chipmunk had dropped in the grass.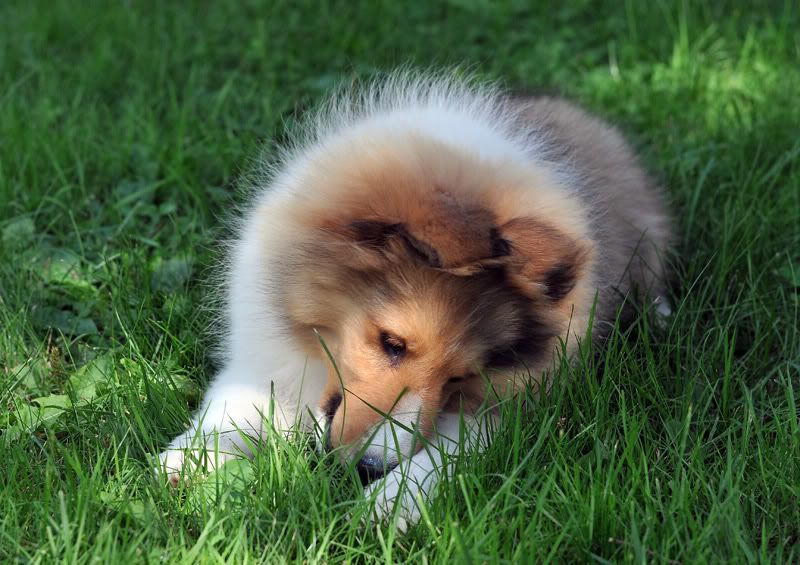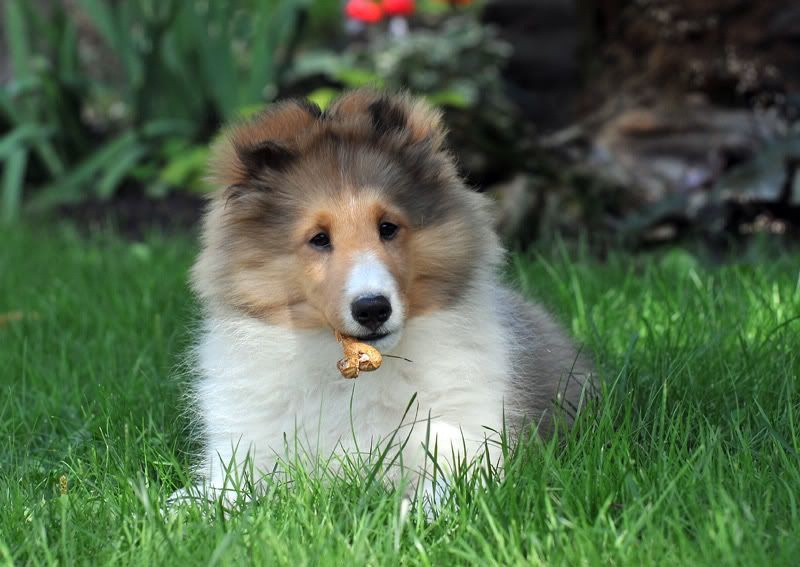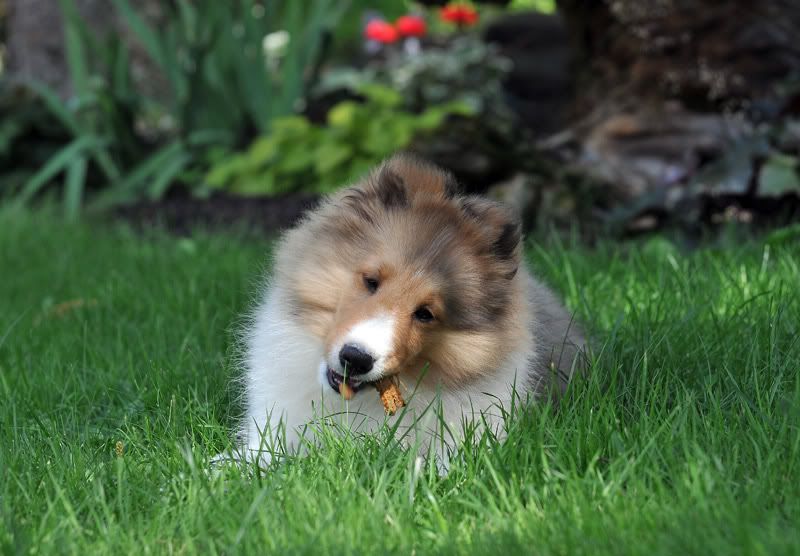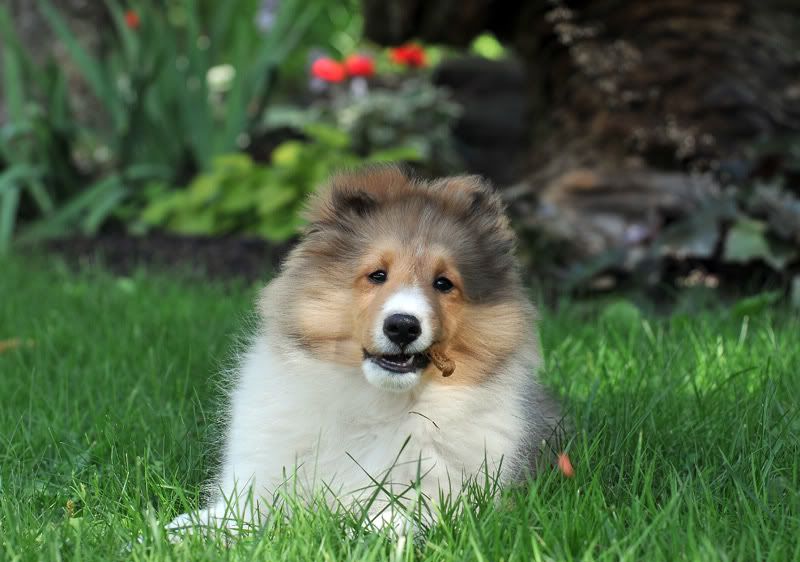 The peanuts flew out and he was left with the shell.