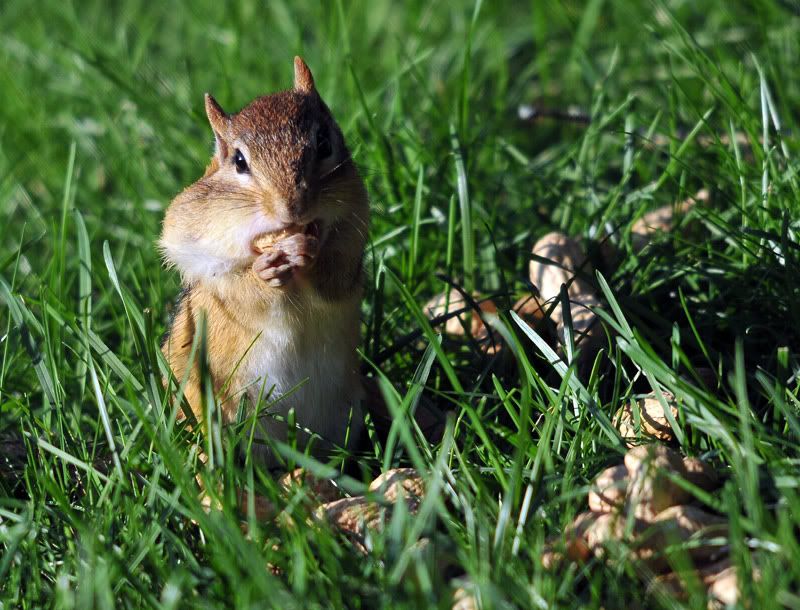 OK, it is only Chip, but Dale is around somewhere; and his cousins and their cousins. We have an entire chipmunk colony since Kit Kat passed away a few years ago. Pete wasn't pleased with me encouraging them with peanuts, but Gisela and I had a ball watching this fellow fill his cheeks.
Trying to make it fit...he had to take it out and try the other side.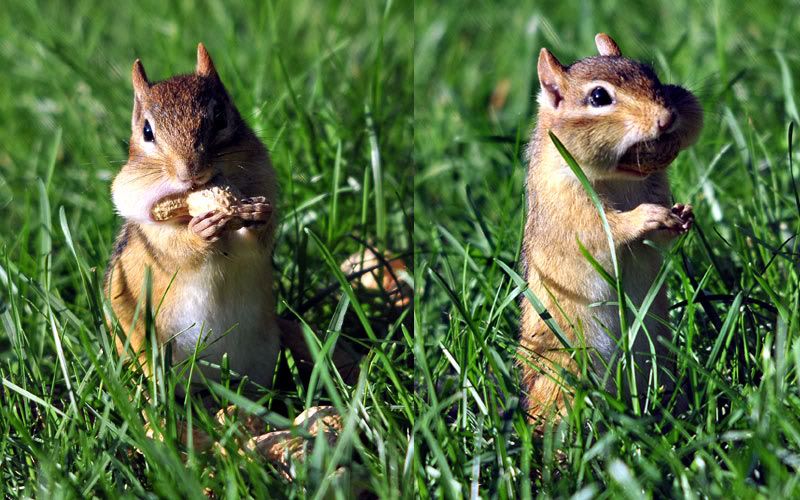 I raised hamsters as a teenager (lots of hamsters), and these guys sort of remind me of them...with long furry tails.