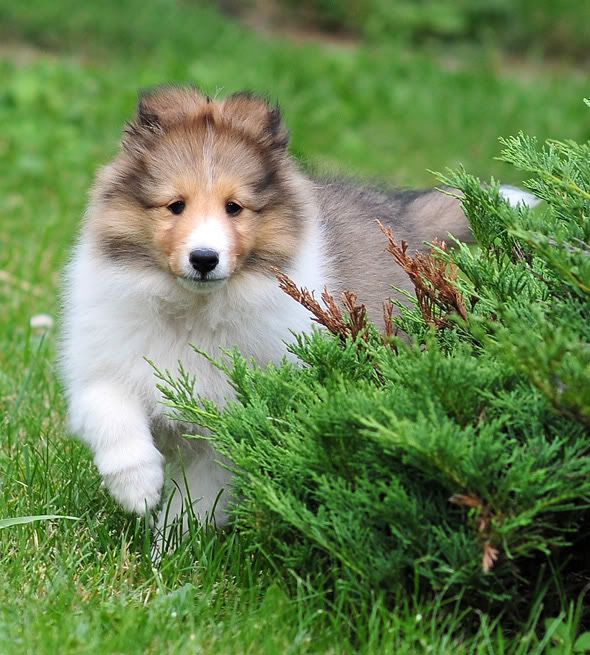 We didn't get our usual eight week puppy portraits done this weekend, so I thought I'd try to get some candid shots of 'Mayer'. Conditions weren't ideal; it was late in the day and the sun was behind clouds. Grabbing the camera and putting him on the lawn, I hoped for the best.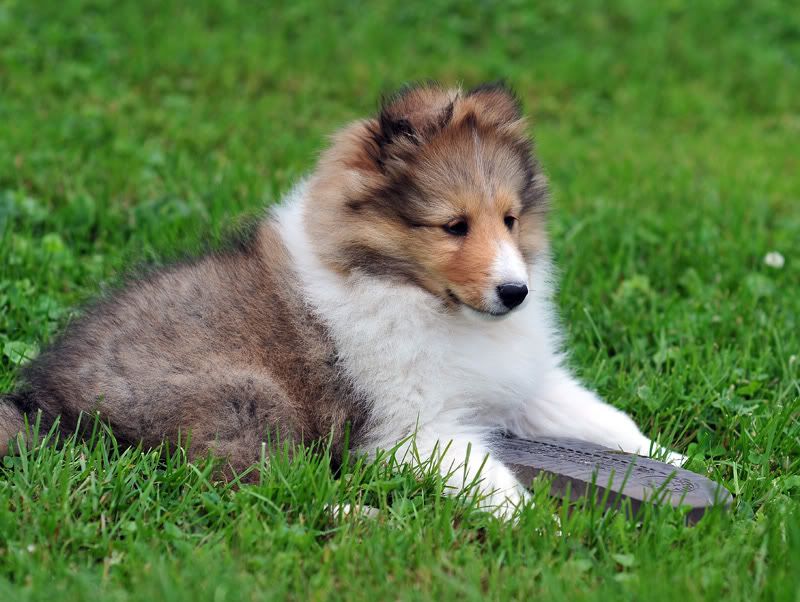 I soon realized it was very difficult to get anything of him by myself, as he wanted to be on my lap, chewing on my hoodie, my hands...whatever. We were having a great time, but I wasn't getting anything in focus as he was too close. So I took off my sandal and threw it a few feet away hoping to get some sort of shot.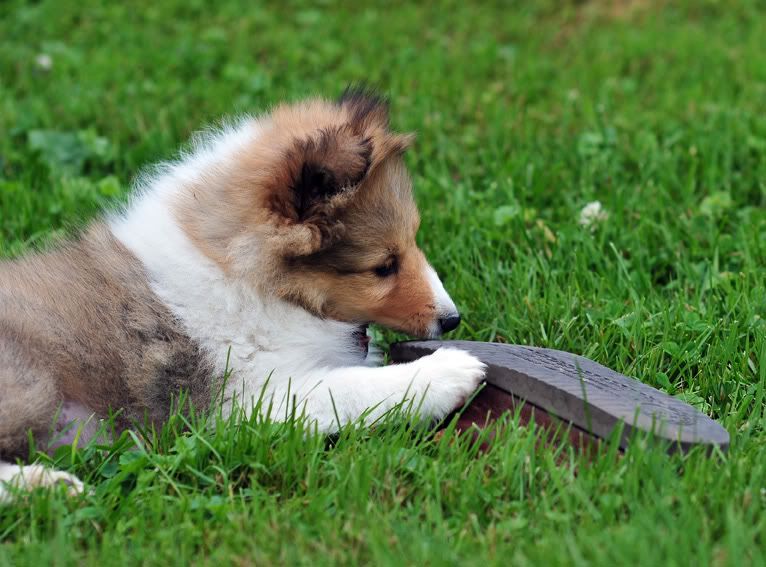 cute
cute...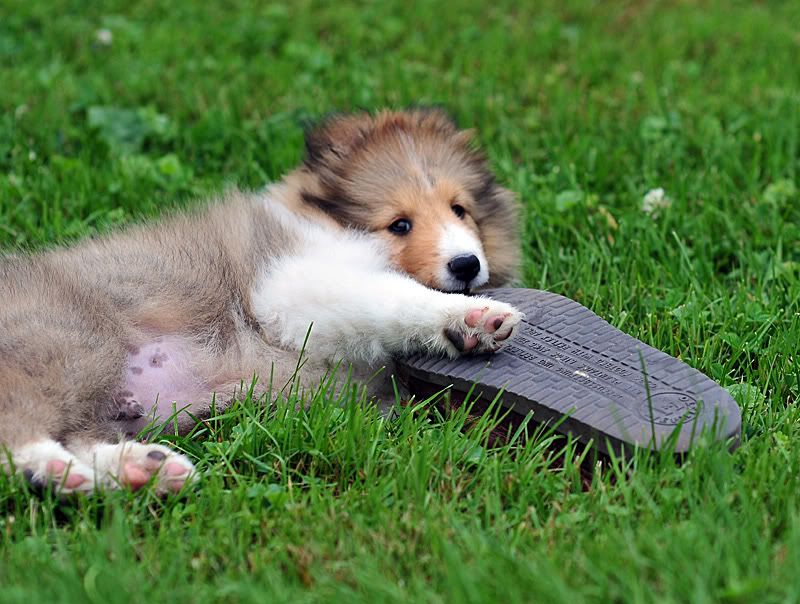 This occupied him for about ten seconds, then he found me again.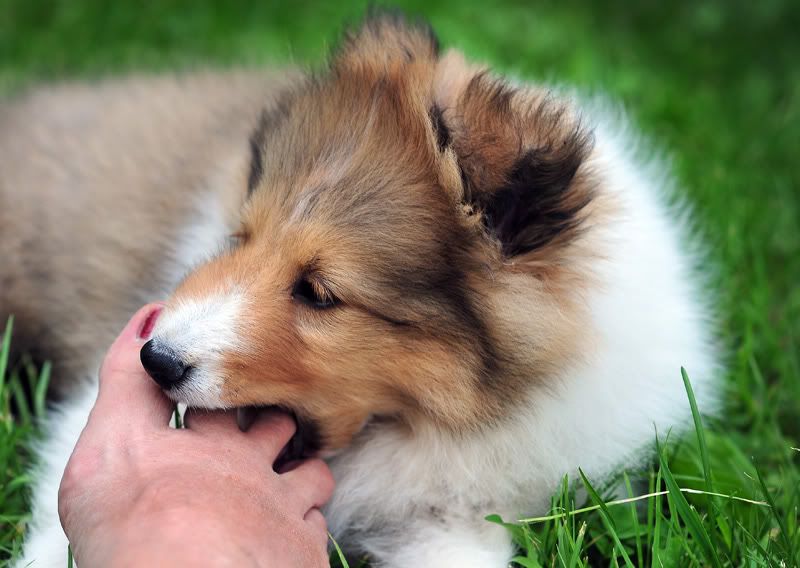 And he realized, toes are much better than sandals!!!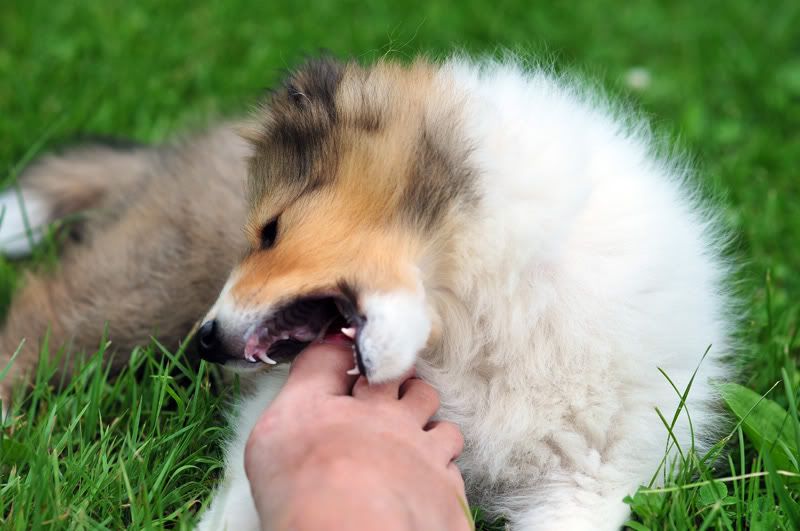 Ouch, ouch, ouch!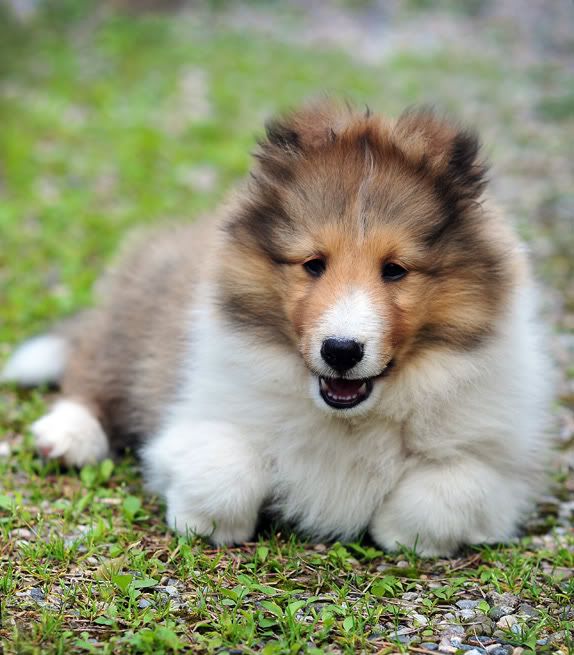 Alpaca pose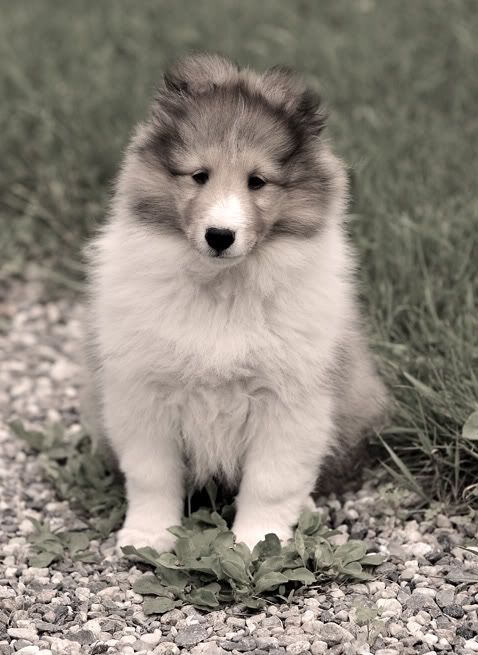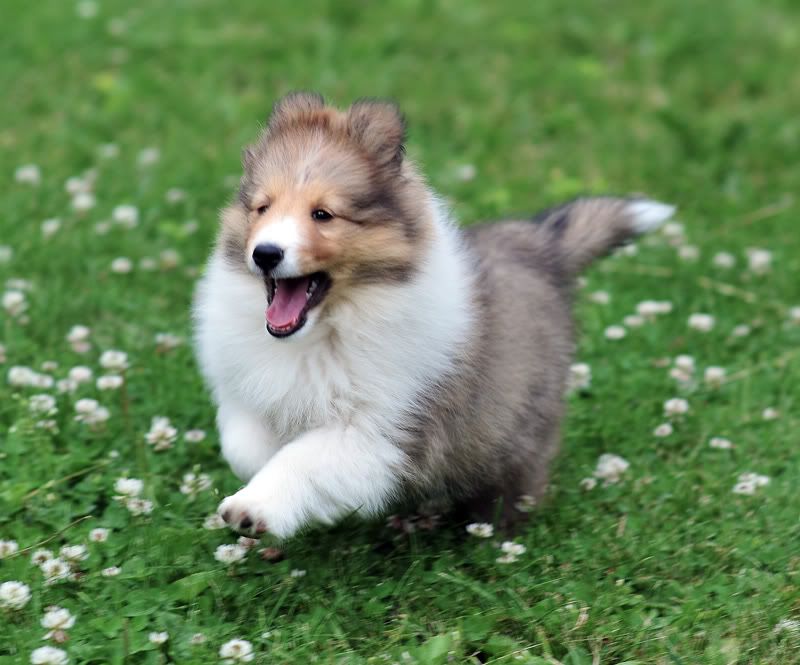 Blurry, but such a great smile. If we manage to get some sunshine, I'll try again...