It is hard to believe that the youngest daughter from our foundation bitch "
Holly
" is now our oldest girl and just turned 14 years old.
Holly had come into heat just in time for the 1995
ASSA
National in Boston. We had the luxury of spending a few days to decide which dog we felt would suit her the best. We chose the beautiful Am Ch
Macdega
Malibu ROM who was the
ASSA
National Best of Breed winner in 1993. Gabi was the standout in her litter of five. She is pictured above at 5 weeks of age.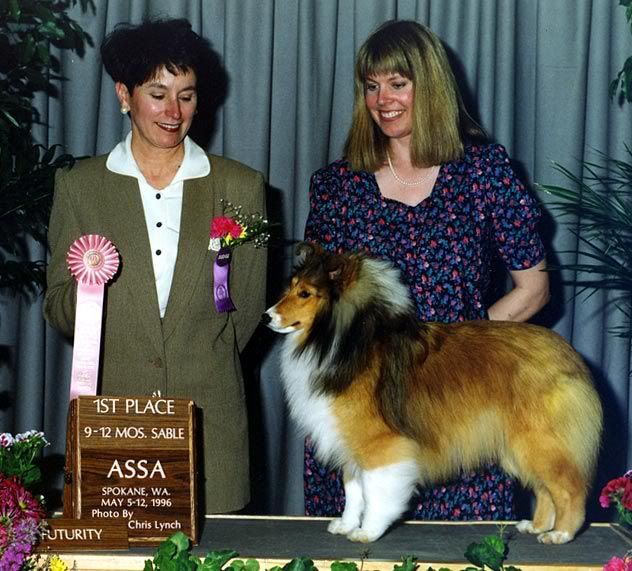 Gabi flew with us to Calgary and along with the Clement's, we rented a Van and toured around
Banff
and on to Spokane to attend the National. It was a memorable trip because I took Gabi out of her crate and she sat on my lap for hours. I hadn't to that point, and not afterwards either, had a dog that was content to stay put on my lap without fidgeting. (She much later made a two day trip to Alabama and rode on my lap the entire way). As a bonus, she won her Futurity class under noted breeder judge
Nioma
Coen
. She was such an easy puppy. We always said, she never had a bad day...always ready for whatever you asked of her.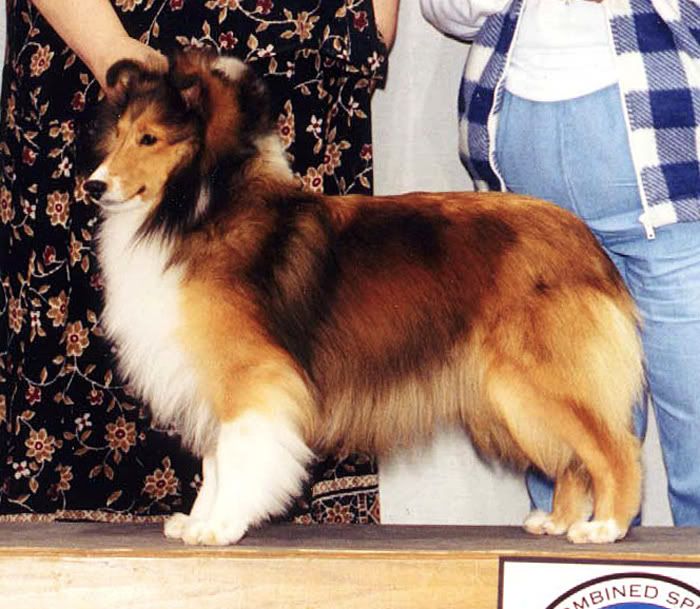 Gabi finished her Canadian Championship as a puppy and then was put away for several years. We thought she didn't have enough length of coat to finish in the U.S., but then when she was five we gave it a go, and she finished quickly with Specialty majors along the way! She was the ROM maker for her dam.