We've had a busy day watching the birds...a beautiful hummingbird.
The robin waiting for us to leave so it can care for its babies.
Beat it!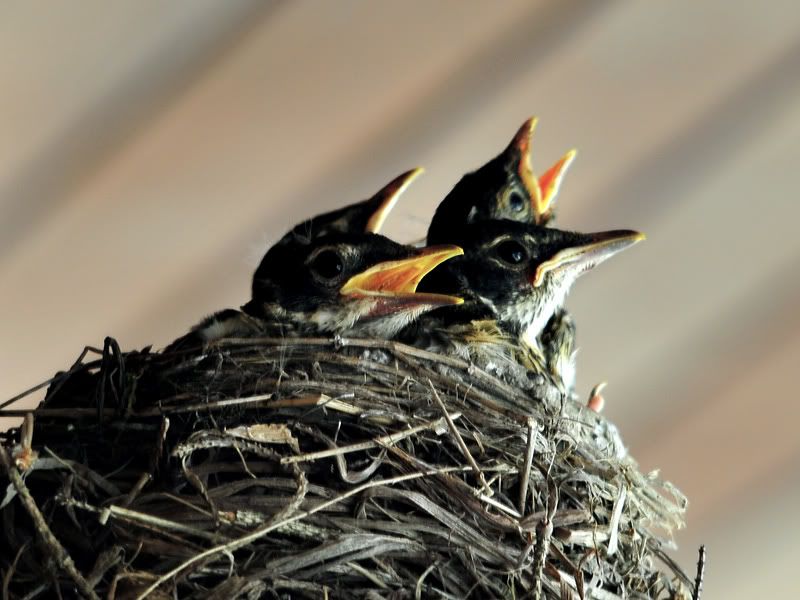 The baby robins have grown! The parents are working around the clock to feed them.
Kind of scary looking! This shot was early this morning through the window. Pete then set me up with a tripod and remote shutter so I could take pictures of the nest while in the house and not disturb the parents.
...waiting
Big worm, no wonder they are growing so fast!
More please!
We were treated to a sighting of the fawn! This is the first time we've seen it this year.
Meanwhile we aren't to thrilled with Canada's national animal. The beaver took care of a pretty sizeable tree down by the creek the other day, and we'd just been talking about wrapping it in wire mesh.
Happy Canada Day!