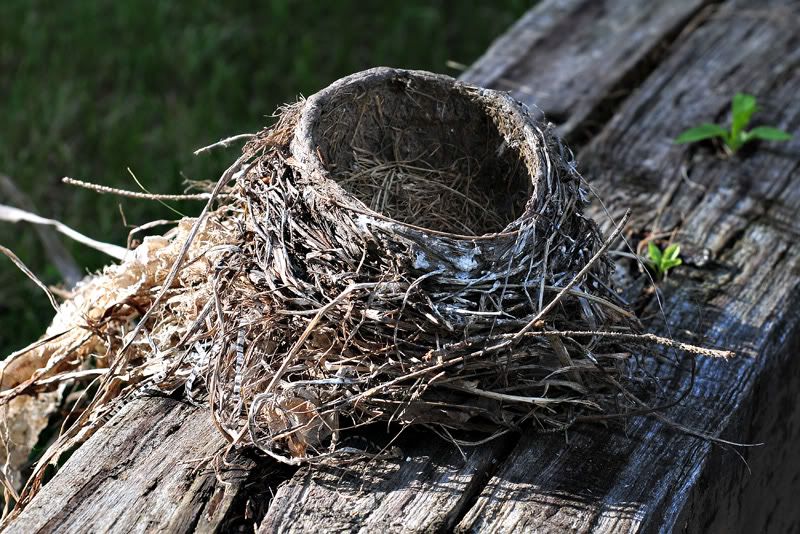 There was one baby left in the nest last night, but when I went out this morning it had flown away as well. Hooray! I quickly got the ladder and took the nest off our security light. I put it on the railway ties for a moment so I could get a picture.
Picture taken, I sat down on the porch; now free from birds, to enjoy my coffee.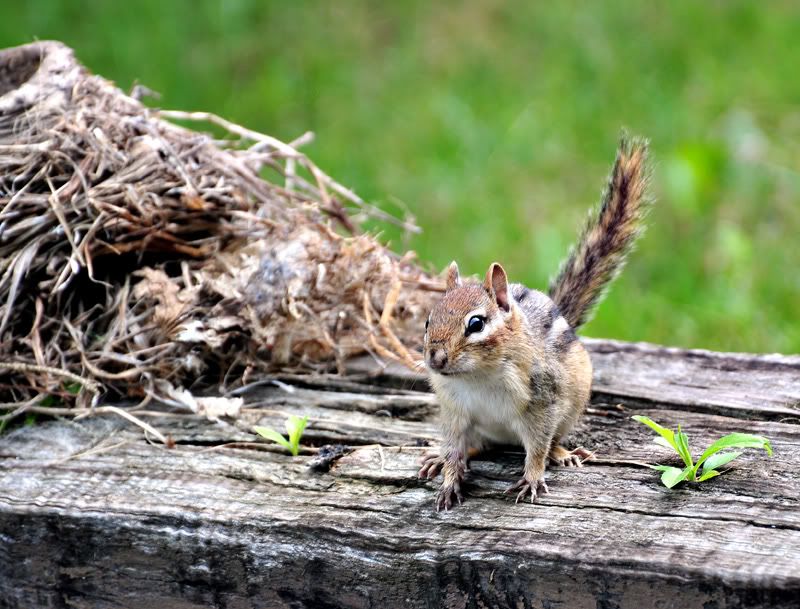 Soon a nosey little chipmunk came along and wondered what we'd left him...
What have we here?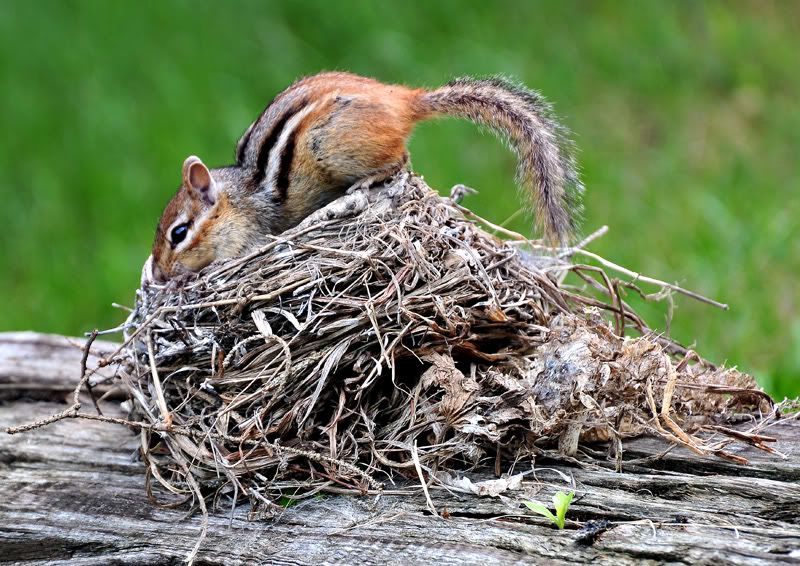 Let's see if it is the right size...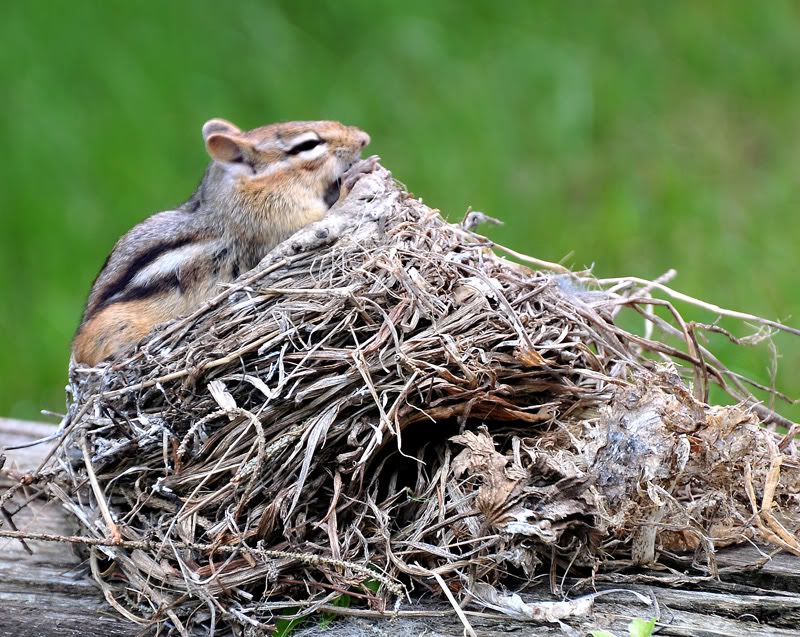 Maybe I'll give it a taste...
Mmm tasty!