It has been a week since my last post; and I haven't had much to blog about. It has rained. And rained...and rained. I went to the show in Kars, and when it was my turn with Stormy, it rained. My own personal little black cloud...
Here is the creek yesterday and then this morning after a thunderstorm.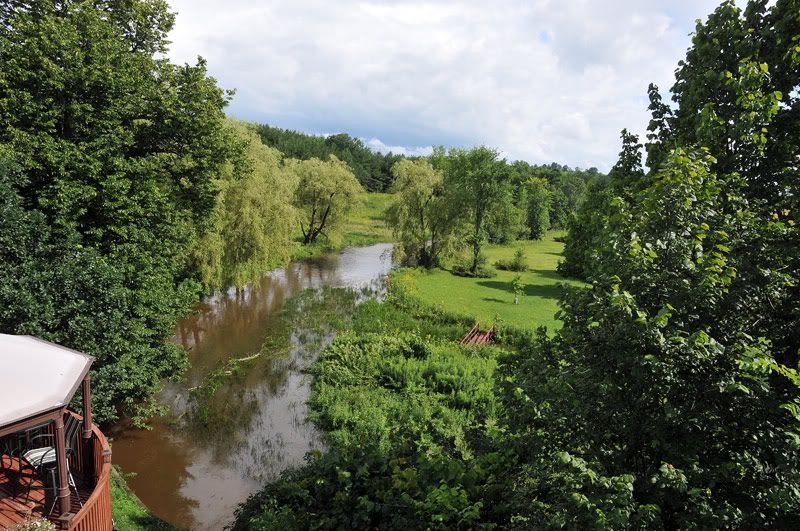 It rained again this afternoon and I got this picture from the rooftop. The creek is brown with runoff.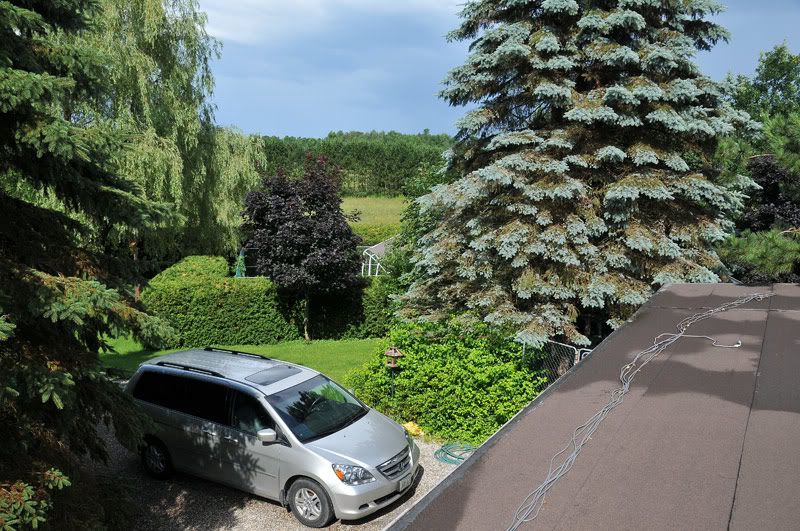 Looking East. More clouds and thunder in the distance. From this vantage point you can just see the shelter for the dogs lower yard.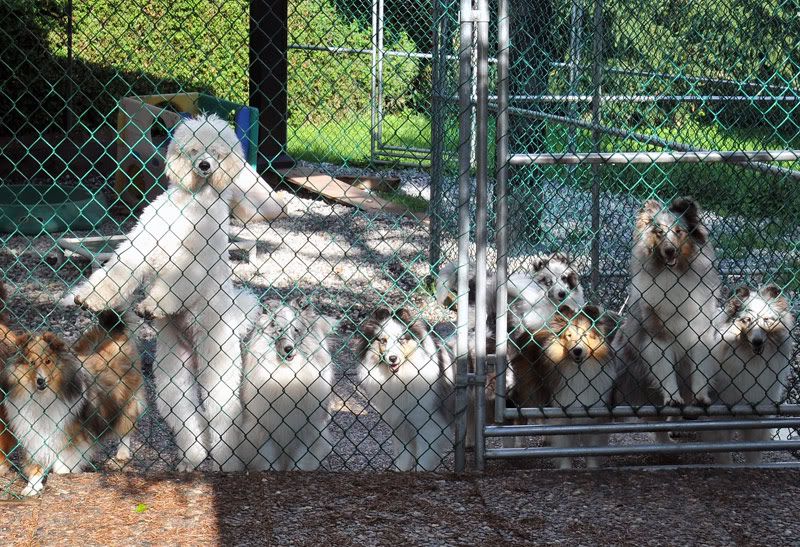 The girls are anxious to go for a run...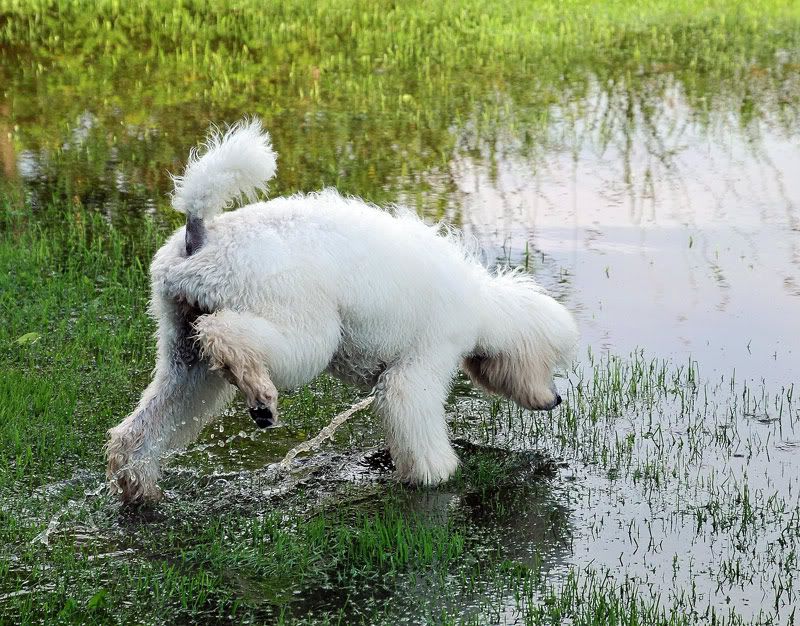 Barbie wondering what happened to the field???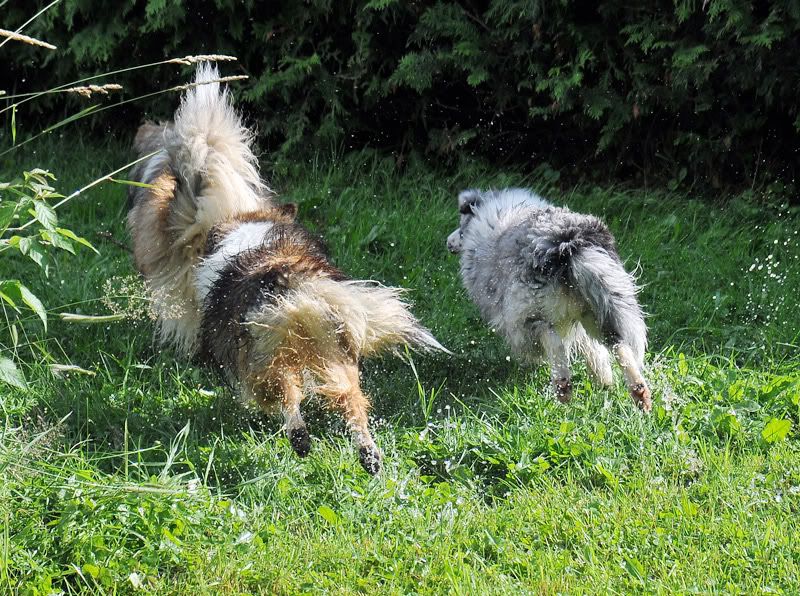 Our dogs are mudders...no doubt about it. Rain, mud, water; bring it on!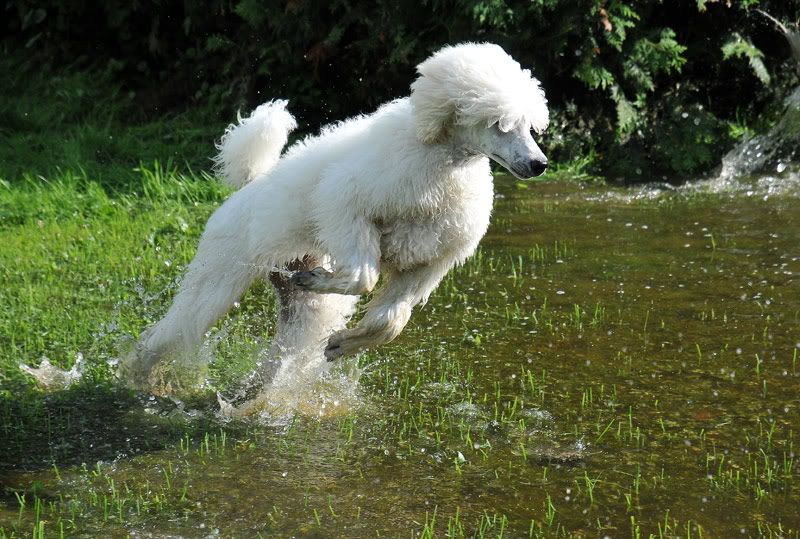 Charge!