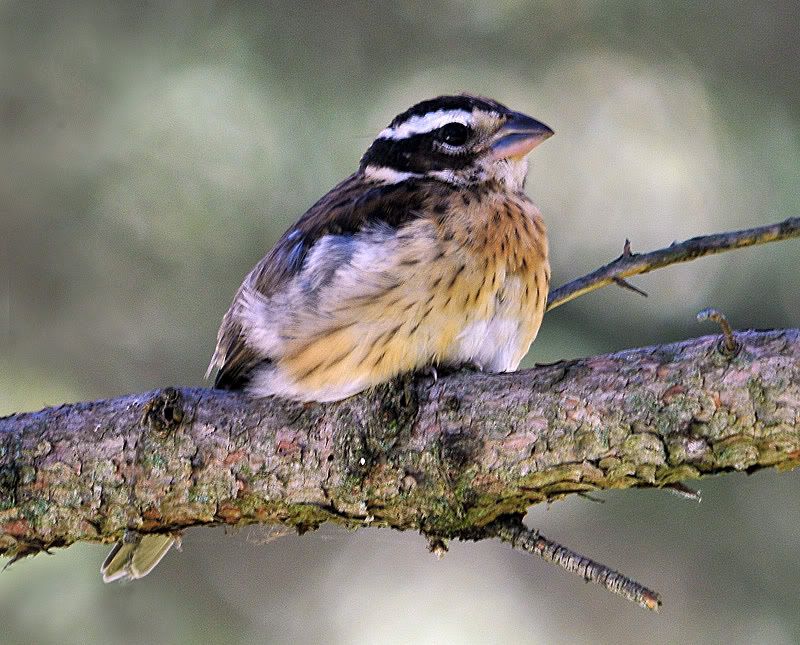 It was a perfect day weather wise; comfortable temperature and beautiful sunshine, a rarity this summer. I decided to take a break from mowing the lawn and I saw what I thought was a baby woodpecker sitting on the branch above our bird feeder.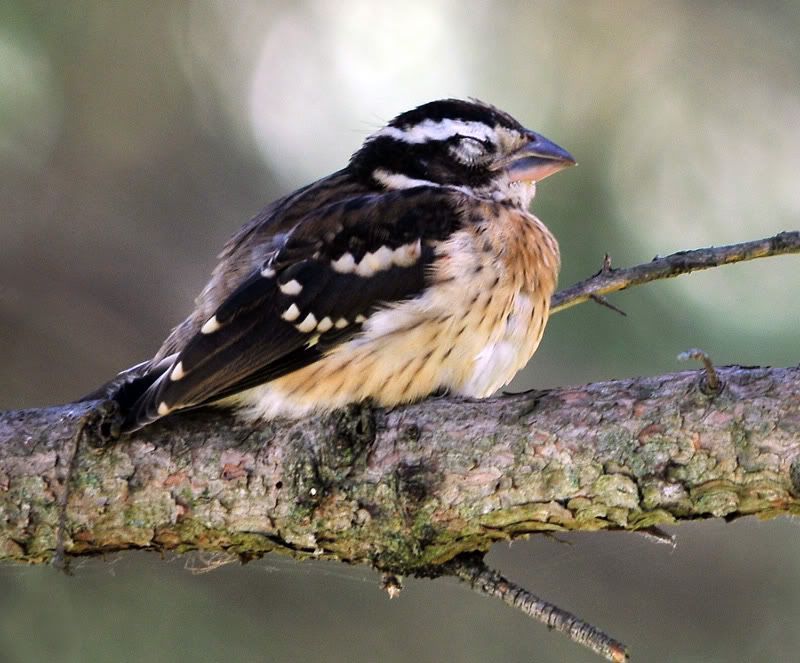 I took out the camera with the 500 mm lens and snapped some pictures. It was a baby, but I didn't know what kind of bird it was. He sat there snoozing for a long time, while goldfinches came and went to the feeder. He wasn't bothered by them, he was perfectly content.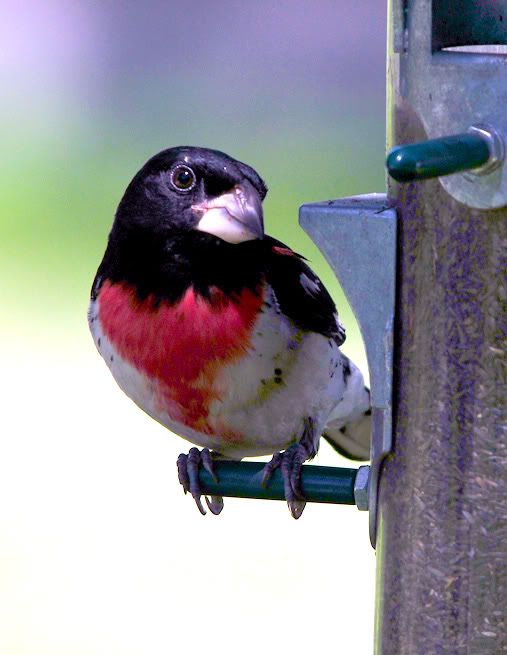 Soon his father showed up, and the mystery to his identity was solved...a Rose-breasted Grosbeak! Pete had told me they were around and showed them to me in a bird book a few days ago. While they are supposedly common, I'd never seen one before. He was a beauty.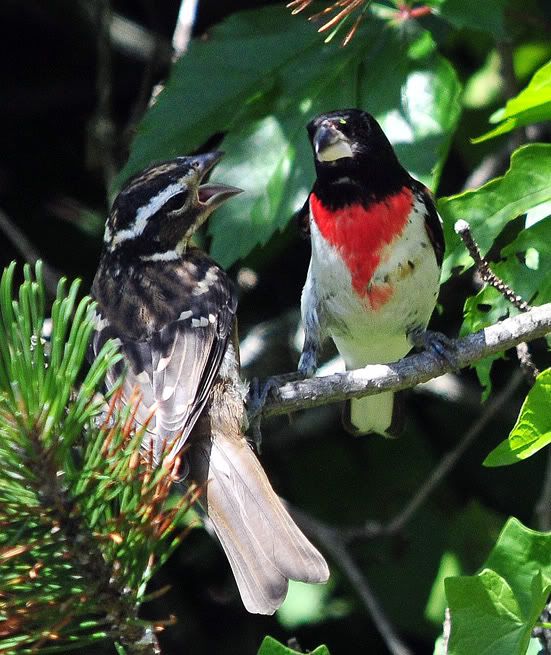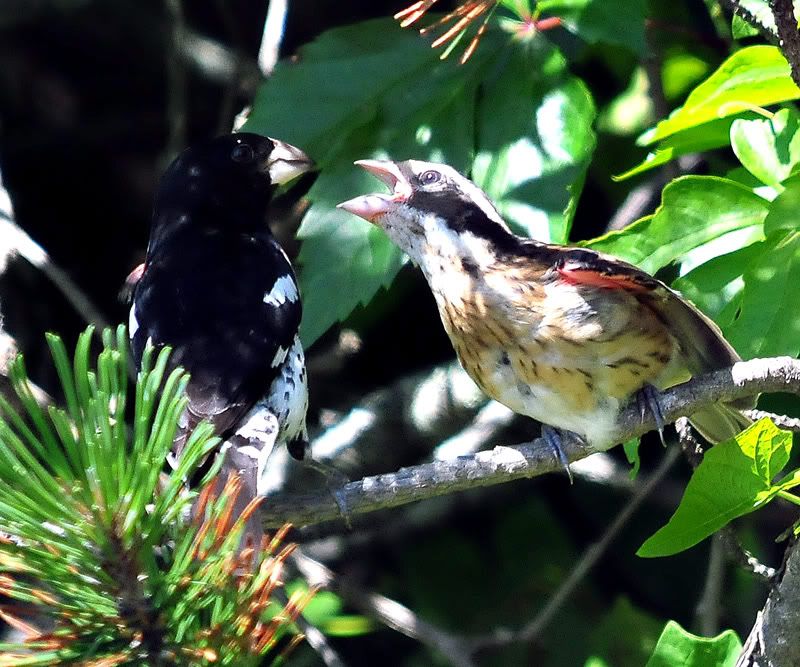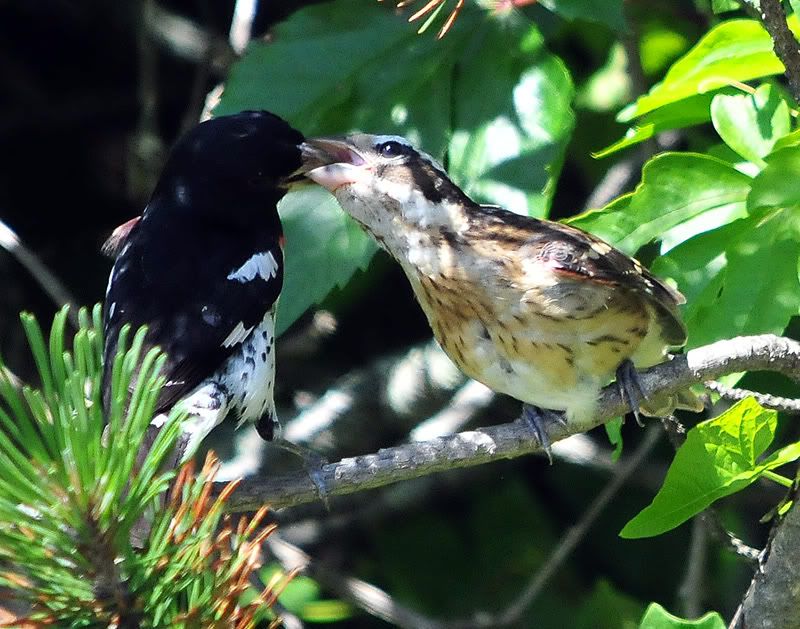 He would eat the seeds and then go over and feed the baby, who by now was awake and hungry!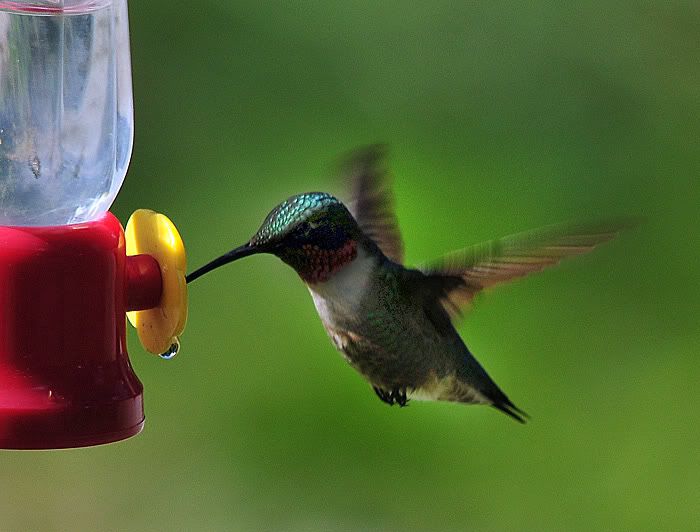 I'm still trying to get a shot of the hummer that captures the red on the throat, crisp detail and the wings stopped. Didn't get it this time, but not for lack of trying...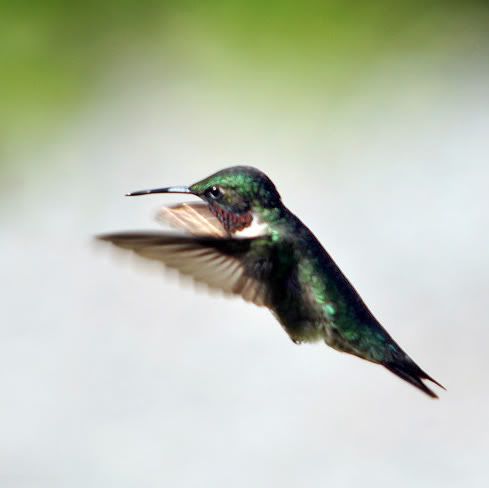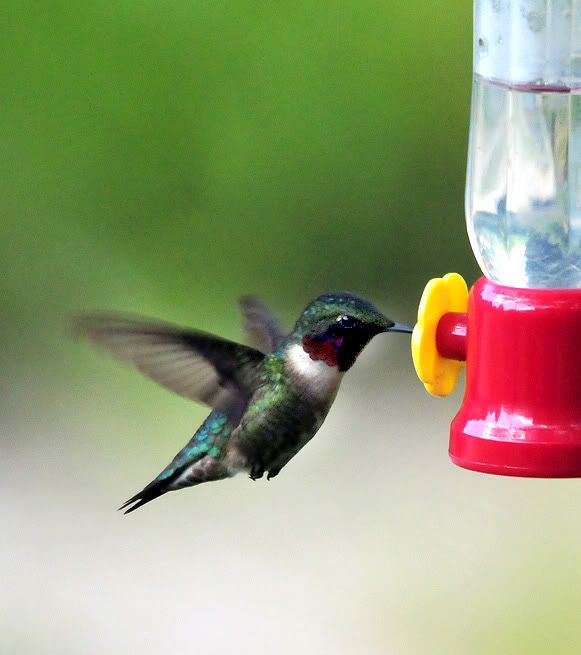 They are so cute! I love seeing them on a branch, or on the hydro wires...they are so small (this was taken the other day when I was out with 'Mayer').