It was a hot and humid day for the start of summer. I waited until supper time to take the group out for a run.
I haven't let LuAnne out on our walks lately, but she wanted to tag along; she'll be 15 years old on the 27th of June. I thought it was neat to see her standing watch over the youngsters which were all her descendants; Eden and Sushi her great-granddaughters and Trix is her great-great granddaughter.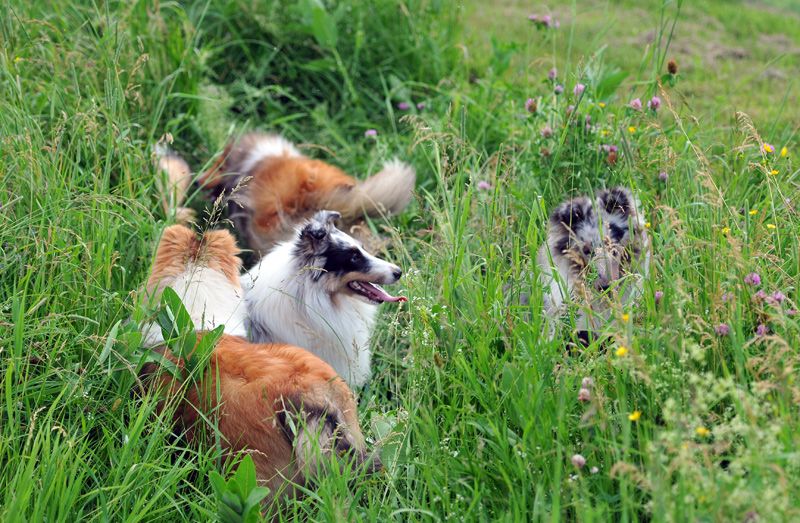 Pete has mowed the perimeter of our fields but our guys like to go through the long grass
It was difficult to photograph them as I was losing them in the grass!
Love this shot of Finn with the wild flowers, his tongue the colour of clover.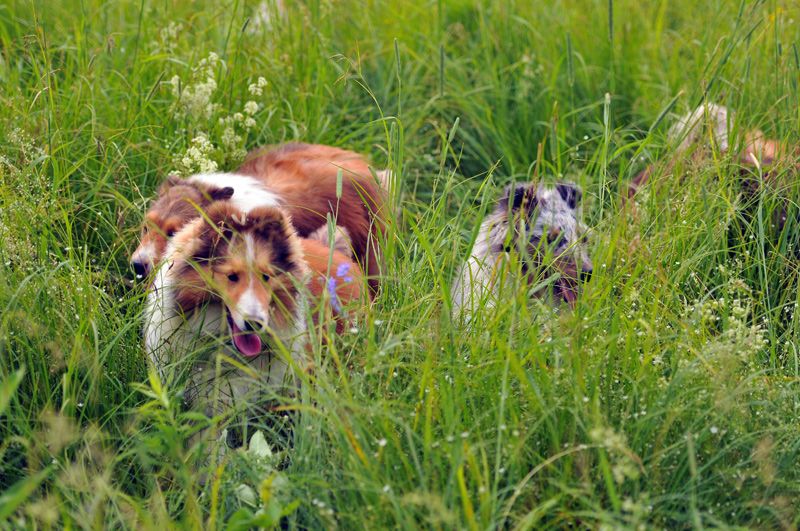 The boys in the field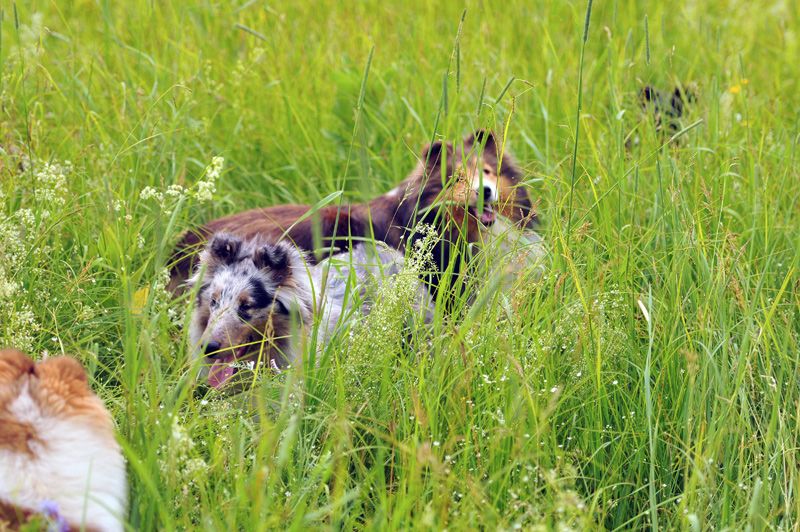 Evan coming into view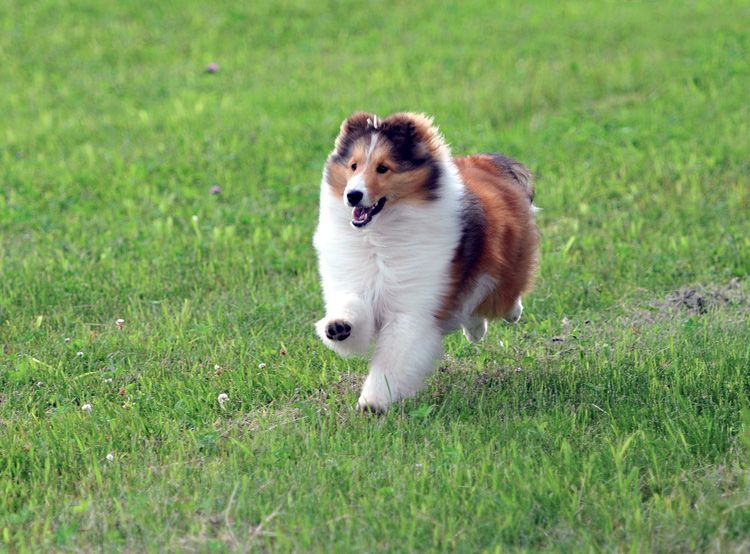 Finn having a rip roaring good time!
Bridgit, Lola , Trix and Mayer darting through the long grasses. They would leap like gazelles...
Pretty Lola in the newly ploughed field
Lola closing in on Trix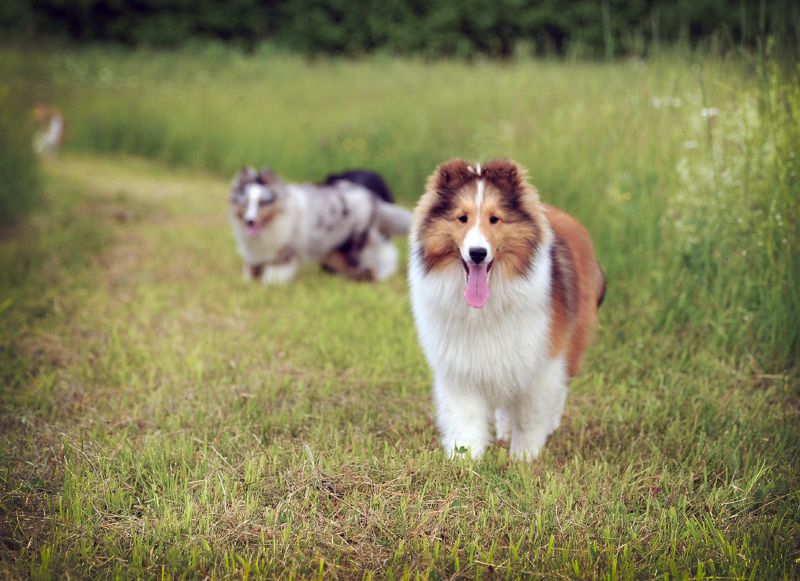 Finn wishing there was water in the ditch...